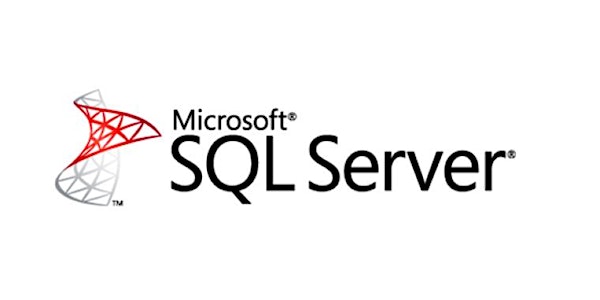 SQLNorthEast (Newcastle) SQL Server User Group - September 18th 2018
Location
Newcastle upon Tyne
Q6, Quorum Business Park
Benton Lane
Newcastle upon Tyne
NE12 8BT
United Kingdom
Sales Have Ended
Registrations are closed
If you can no longer attend please unregister as early as you can so we can have accurate numbers for catering (we order T-1 day), although this is free to attend it unfortunately is not free for us to provide this.
Description
SQLNorthEast (NEWCASTLE) SQL SERVER USER GROUP
Network, learn, ask a question, meet other folk, get fed - these are all things that happen at user group events. These events are a really great opportunity to socialise in an informal learning experience - if you want your own exposure then come and do a 1 - 5 minute nugget in front of your peers or use it as an opportunity to ask for help with any issues that may arise at work.

Remember to tell your friends and colleagues; make sure you register as soon as you can.
5.45pm – 6:15pm Registration and networking
6:15pm - 7:15pm – Continuous "Stuff" for the database guy
7:15pm - 7:30pm - Break/Food
7:30pm – 8:30pm - AWS Glue – Let's get stuck in!
8:30pm - Feedback and Close
Continuous "Stuff" for the database guy
Peter "Shawty" Shaw


You're a DBA, not a coder and all the time you hear your developers going on about "Continuous Integration" and "Automated Deployment", "Integrated Builds" and all that jazz….
And you're thinking, why? What the hell has this got to do with managing a database, more's the point what exactly is CI/CD and, well can it actually help me too?
In this brief session, I'll give you a quick overview of just what CI/CD is all about, why it matters to developers so much, and then I'll show you a practical scenario (or 2 if we have time) in which you can employ the same technologies to help you with your day to day DBA tasks.
You'll meet "Jenkins", your very own digital butler who can help you accomplish a great many of your daily tasks in a much more automated fashion, as well as learning that CI/CD is not a thing, but more a set of "How's" that will help you to be more productive.
About Peter:
Shawty's an old man of the North East tech scene, or at least that's how he feels some times. Cutting his first piece of code in 1979 using Sinclair basic on a ZX80, it led him along a lifetime path of wreck and ruin with an unhealthy addiction to everything to do with computing, electronics and I.T.
These days he pretends to know what he's doing by running a moderately successful software consultancy, writing technical books for a number of different publishers, and making training videos for a number of different clients.
He still resides in the North east of England, and can often be found hovering around on twitter as "@shawty_ds" or in the Linked-In users group for .NET developers he helps run called "Lidnug".
AWS Glue – Let's get stuck in!
Chris Taylor
Azure has Data Factory, Google Cloud has Dataflow but what about AWS? Late 2016 saw AWS announce their new fully-managed serverless ETL service - Glue.
This session will introduce what it is, the components available as well as how it can simplify and automate your ETL process helping you to prepare and load your abundance of unstructured data ready for analytics.
This will be a cut down version of the session done at SQLGLA with an aim to keep it within 30mins.
About Chris:
Chris (@SQLGeordie) is a UK Based SQL Server Consultant working for Jarrin Consultancy providing SQL Server, Microsoft Azure and AWS consultancy to clients worldwide in a variety of industries ranging from Financial to Healthcare. He loves all areas of SQL Server and specialises in Security but really gets his kicks from System Optimisation and Performance Tuning.
Being a "data guy" is a thankless task at times but sadly he does enjoy it. Any spare time he has (when not getting injured playing football, cricket or in the gym) he helps others in the SQL Community and is the co-founder of the SQLNorthEast (@SQLNE) Pass Chapter and co-runner of the Newcastle leg of sqlrelay.
Chris (@SQLGeordie) and Michael (@heymiky)