Multiple Dates
SRA Training for Tomorrow: New solicitor qualifying examination - BSN Cons...
Description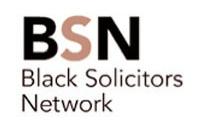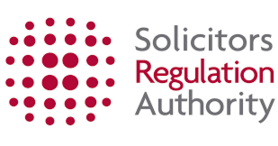 Training for Tomorrow: New Solicitor Qualifying Examination - BSN Consultation Events January 2016
On 7 December 2015, the SRA launched a consultation on the introduction of a common professional assessment for all intending solicitors. Under the proposed new system proposed, everyone wanting to qualify as a solicitor would undergo the same professional assessment, called the Solicitors Qualifying Examination, based on the competences required to do the job. The SRA believe that this would ensure consistent high standards of entry into the profession, providing confidence for the public and employers. Pre-qualification workplace experience is also likely to form part of any new system. The consultation runs until 4 March 2016 and can be found on the SRA consultations page. (http://www.sra.org.uk/sra/consultations/t4t-assessing-competence.page)
The SRA have arranged a London consultation event for BSN members to hear your views on their proposal. The events will take place on:
London - Wednesday 27 January 2016
17:30-20:00 – The Law Society, Chancery Lane, London (http://www.lawsociety.org.uk/get-in-touch/office-locations/)
At this event, you will have the opportunity to hear more from Julie Brannan, Director of Education and Training, about the SRA proposals and how they would work.
This event is open to all current students (law and non-law), graduates, post-graduates, current trainees, practising solicitors, academics and other legal professionals who are interested in sharing their views and opinions on the future of the solicitors' profession in England & Wales.
Guests will also receive light refreshments.
** Please note that registration for the Birmingham Consultation planned for the 28 January - Is no longer available as this has been cancelled those already registered will be invited to join an event being hosted by the SRA re: Training 4 Tomorrow on 9 February 2016 - Details will be sent seperately.
Organiser of SRA Training for Tomorrow: New solicitor qualifying examination - BSN Consultation events (27th January & 28th January 2016)
The Black Solicitors Network is the primary voice of black solicitors in England and Wales; committed to achieving equality of access, retention and promotion of black solicitors.

We are the leading body that represents the interests of the UK's existing and aspiring black solicitors. We have been doing this since 1995 and importantly now embrace people from a diverse range of cultures and backgrounds.