The SSA Annual Exhibition will showcase artworks by members of Scotland's largest artist-led organisation
About this event
The exhibition will show some of the most exciting work being made by the Society's members and other selected artists, as well as bringing powerful international work to audiences in Edinburgh.
As part of the Society's continuing commitment to supporting emerging artists, the SSA has invited a number of graduating students from the five main Scottish art schools to exhibit. This year's exhibition will feature a showcase of the work of 20 graduates of Scotland's art schools selected from the graduating classes of 2020 and 2021, providing an important opportunity for those who haven't been able to share their work in person as a result of the pandemic. As well as emerging talents, the exhibition will feature the work of celebrated artists including Mary Morrison, Charlotte Roseberry, Rachel Duckhouse and Louise Barrington. To mark the centenary of the birth of former SSA president George Wyllie, the exhibition will also feature a selection of works generously loaned by the George Wyllie Estate.
As a selling exhibition, visitors can purchase works from the show. In addition to the main works there will be a series of smaller artworks available at accessible prices.
Exhibition Dates:
1 November - 23 November 2021
Opening Times:
Monday to Saturday 10-5pm, Sunday 12-5pm (last entry 30 minutes prior to closing)
RSA Upper Galleries
£4 | £3 concessions (+booking fees)
Free entry on Mondays
Entry is via the RSA Front Door entrance on Princes Street. If you require stair-free access please notify us after booking (via admin@s-s-a.org) and enter by the ramp at the RSA Back Door (South Entrance).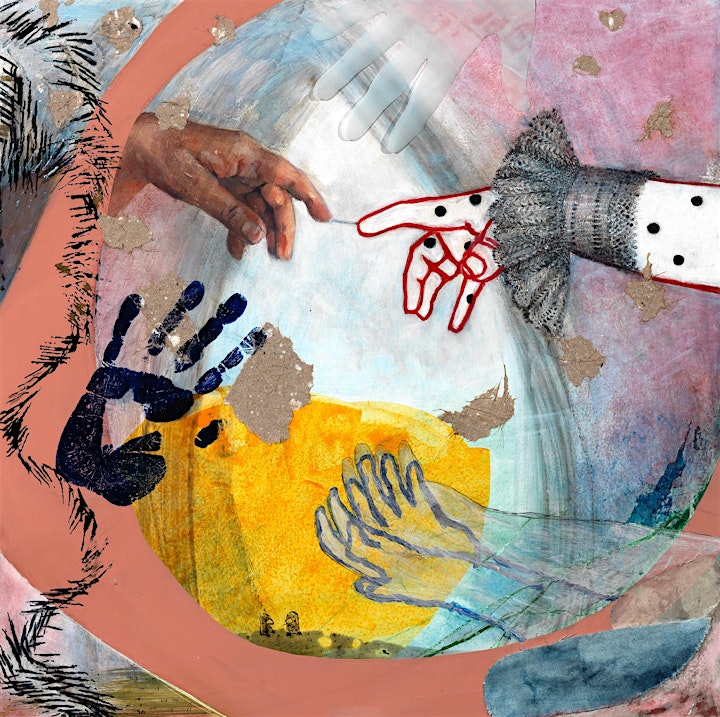 ROAD TRIP
We are committed to bringing the SSA's work to our members right across Scotland, as well as ensuring our members' news and work reach the wider SSA family. In this spirit, this year we launched Road Trip, a collaborative project by our Satellite Associates. Starting in the Borders in January, our representatives have worked together on an artwork that has been making its way on a journey around Scotland. The finished piece will be exhibited in the Annual Exhibition, and visitors will have the opportunity to win the artwork when making a donation of £2 or more when purchasing your tickets. The winner will be announced at the end of the exhibition.
Organiser of SSA 123rd Annual Exhibition
The Society of Scottish Artists is an artist-led, not-for-profit organisation with over 1200 members from across Scotland and beyond. 
 
Run by artists for artists, the Society is led by a team of volunteers, each elected by the members and working together to create opportunities for artists. 
 
The Society does not receive any public funding. We support each other to organise, present and promote exhibitions and events, as well as offering a platform for discussion and sharing. 
 
We hold our Annual Exhibition at the Royal Scottish Academy in Edinburgh, where we showcase the best of contemporary art to audiences in excess of 34,000 people. We also organise an ongoing programme of exhibitions, events and international residencies. 
 
Founded in 1891, the Society of Scottish Artists held its first Annual Exhibition in the Royal Scottish Academy Gallery in the heart of Edinburgh. Today continues in the spirit of its founders, to show the controversial and the unexpected and to give hanging space to new artists of promise.