Description
Alien may have told you "In space no one can hear you scream" but it was wrong!
The SSFX project has challenged independent filmmakers from around the world to create short-films incorporating a series of strange sounds from space recorded by satellites. The results are a collection of films, spanning a wide array of topics and genres, connected only by these sounds.
This free event will premiere the anthology film of these highly creative works along with selected others in an exhibition during a drinks reception.
6pm - Arrive
6:30pm - Film Screening
7:30pm - Reception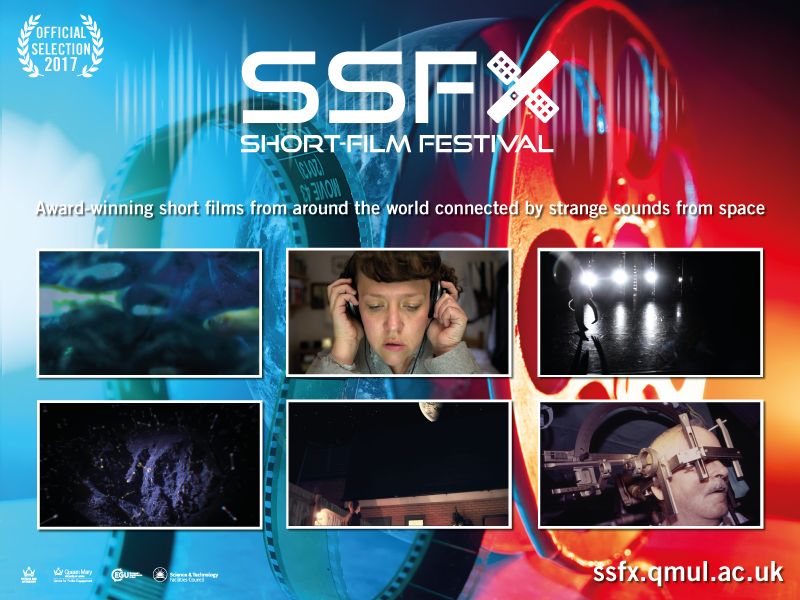 This film is rated 15 due to strong language, drug use, and mild surgical detail. It contains a sequence of flashing lights which might affect customers who are susceptible to photosensitive epilepsy.