Sign up for a weekly basketball scrimmage with a coach! Open to all ages.
About this event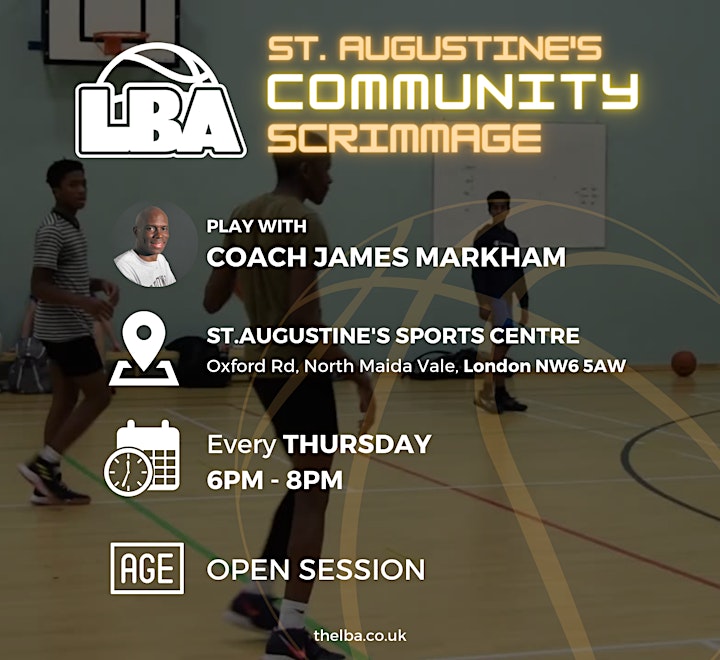 Donations welcome!
To keep the quality high and the price low for the community we ask for donations. If you would like to sponsor this event or in any other way we currently have a number of sensational options. To donate, click here.
LIMITED SPACES AVAILABLE! SIGN UP NOW!
Session Details
Coach: James Markham (previous coach was Adam Amazrhar)
Day: Every Thursday
Time: 6:00 PM - 7:50 PM (1 hour and 50 minutes)
Location: St Augustine's Sports Centre, Oxford Road, London, NW6 5AW
Age Category: Open
Gender: Mixed
Entry fee: Free
Follow LBA
Organiser of St Augustine's Community Scrimmages | @ St Augustine's | Weekly Basketball