A great day out for all the family to run, walk, toddle or dance a 5K route whilst being showered in a rainbow of colours.
About this event
🌈 🌈 Rainbow Ramble is almost here!!! 🌈 🌈
We can't wait to welcome you all! Just a few little reminders to help the day to run smoothly:
Access to Lambton Park is via Bonemill Lane (Opposite Forest Drive) NE38 9HA
Car parking is available and stewards will be on hand to help direct you to these areas. Please be aware there will be a £3 charge per car. This is CASH ONLY.
Registration opens at 12 noon with the ramble starting at 1pm. PLEASE DO NOT ARRIVE BEFORE THIS TIME.
Please make sure to bring along your t-shirt token and wristband. You wristband must have your emergency contact details on it.
Unfortunately due to Covid restrictions, there will be no designated water stations along the route. Please bring your own filled water bottle to keep hydrated. Refreshments will also be available to purchase from catering vans.
We've lots of lovely merchandise available to buy including sunglasses, rainbow wigs and tiaras - make sure to bring cash/cards! You can also try your luck on our Tombola!
The powered paint is 100% non-toxic, safe and biodegradable. Although it's not essential you could wear glasses or goggles for your eyes or a bandana or mask to cover your face if you would like to.
Although the paint is washable, we would advise that you wear something that you don't mind getting paint on.
As cute as they might look covered in multi-coloured paint please remember to leave your dogs at home.
If you have any symptoms of COVID, are in an isolation period or awaiting a result of a test following displaying symptoms we request that you do not attend the event. For more information on the symptoms of Covid-19, please visit the NHS website.
If you need to get in touch with us on the day please telephone 0191 374 6166!
💛 ❤️ 💙 💛 ❤️ 💚 💙 💛 ❤️ 💚 💙
Get showered in a rainbow of colour as St Cuthbert's Hospice brings Rainbow Ramble to Durham!
Run, walk, toddle or dance your way around the family-friendly route - being showered with all the colours of the rainbow at colour stations along the way. Don't worry if you're not a runner - the event isn't timed so you're not racing against anyone and there's no time limit!
The course starts at Lambton Park and is suitable for pushchairs and wheelchairs, and there's no minimum or maximum age limit, so everyone can take part!
To ensure the safety of all participants, St Cuthbert's Hospice will be closely following the latest government guidance on Covid-19.
Tickets
BANK HOLIDAY BONANZA! Thursday 26th August - Monday 30th August Only
Adults - £15
Children - £10
Family Ticket - £40
Under 2's go free!
Please note that children aged 2 and under can take part free of charge but won't receive a t-shirt.
Participants aged 16 and over must purchase an adult ticket.
You will receive
~ Entrance ~ An official St Cuthbert's Hospice t-shirt to wear on the day ~ Fundraising pack posted out to you and support to help you reach your goal ~ Sponsorship Forms ~ Lucky Squares Fundraising Game
It's so simple to take part!
1. Sign up via this page.
2. Set up an online giving page to collect sponsors – try a Facebook Fundraiser or JustGiving page.
3. Join us at Lambton Park on Saturday, September 4th for the most colourful event in Durham.
4. Spread the word; encourage your friends and family to sign up too!
5. Make colourful memories and share your selfies with #SCHRainbowRamble on social media. Make sure to tag us @StCuthsHospice
On the day
Registration opens at 12 noon with the ramble stating at 1pm and dependent on numbers and current government restrictions we may need to stagger start times to ensure the safety of all of our supporters.
Can you raise a little sponsorship?
Raising a little sponsorship while taking on our Rainbow Ramble will make a big difference to us.
£20 could help us to provide an hour of nursing care.
£40 could allow a nurse to plan individualised care for a guest in our Living Well Centre.
£50 could help our Dementia Specialist Nurse to assess the needs and support someone living with dementia and their family.
FAQs
Are there ID or minimum age requirements to enter the event?
No. All ages are welcome! However, we do ask that all children aged 15 and under be accompanied around the course by a paying adult. 
Is the powdered paint safe? Will it affect my vision or breathing?
Don't worry - the paint is non-toxic, safe and biodegradable. However, as with any substance, you'll want to keep it out of your eyes. For this reason our paint throwers will be careful where they throw it. Although it's not essential, you could wear glasses or goggles for your eyes or a bandana to cover your mouth if you are concerned.
Is there a minimum sponsorship for this event?
There is no minimum sponsorship, but we hope you will raise as much as possible for your local Hospice. Raising just £20 could pay for one hour of nursing care. Please consider setting up an online giving page to collect sponsors – try a Facebook Fundraiser or JustGiving page.
Can my dog take on the Rainbow Ramble?
Although your four legged friends might look cute covered in multi-coloured paint, please don't bring them along on the day.
Will there be car parking available on the day?
Car parking will be available at Lambton Park. Stewards will be on hand to help direct you to these areas. Please be aware there is a charge of £3 per car for parking which will go to Lambton Park. This must be paid on the day CASH ONLY.
Access via Bonemill Lane: NE38 9HA
What's the refund policy?
All entry fees are non-refundable. Should you no longer be able to participate in the event or wish to cancel your place, your entry fee will be treated as a donation to St Cuthbert's Hospice and not refunded.
How can I contact the organiser with any other questions?
Please contact the Community & Events Team by emailing fundraising@stcuthbertshospice.com or call 0191 386 1170 ext. 5.
Sign up now!
Rainbow Ramble 2021 is kindly sponsored by MGL.

A huge thank you to our Paint Station Sponsor Radisson Blu, Hotel Durham.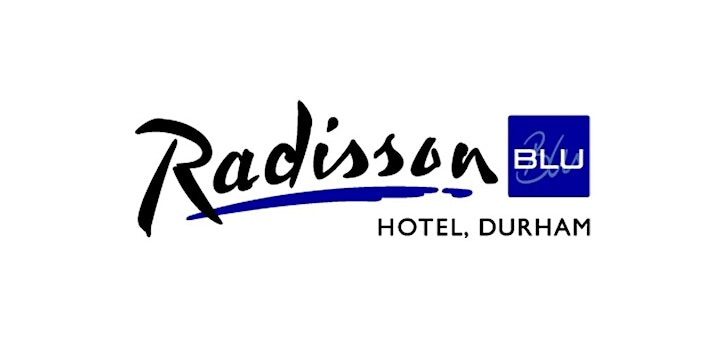 A huge thank you to our Paint Station Sponsor JW Woods, Durham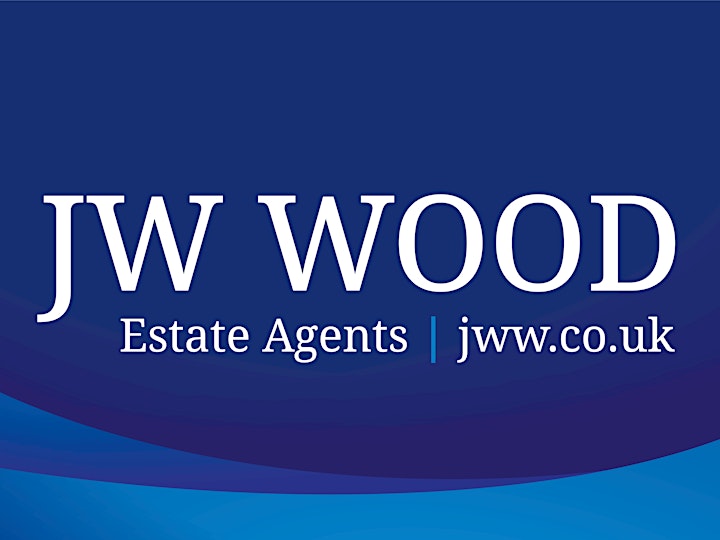 A huge thank you to our Paint Station Sponsor, Tilbury Douglas

With special thanks to all those at Lambton Park for allowing access to their truly outstanding private grounds.
More about St Cuthbert's Hospice
To learn more about our work, please visit www.stcuthbertshospice.com
The recent coronavirus outbreak has changed our workload at the Hospice, but it certainly has not diminished.
Our team at the Hospice have been working tirelessly to ensure that we continue to be there for local people with life-limiting illnesses and their families. But this hasn't been without its challenges. Visiting to patients on our In Patient Unit has been severely restricted, which has been incredibly difficult for patients and their families, and for our team to support.
Within the Living Well Centre, we have, where we can, continued to work with people over the phone. These wellbeing calls have become longer and more difficult as lockdown continued and as our guests have become more poorly and their carers have had to take on additional care tasks without services to give them respite.
The need for bereavement support has increased and support for children and young people has been particularly important at this time. Across the Hospice the main impact we aim for is a good death for as many people as possible. Coronavirus has meant that many in our community have not experienced a good death. Death has been sudden, quick and traumatic; family have not been able to visit; family and friends have not been able to mourn properly without the ability to participate in their usual rituals. We therefore know that this team is going to be particularly busy in the months ahead.
The other impact of the pandemic has been in the loss of income. We have had to cancel all but two of our fundraising events and our community fundraising has halved. The stark reality is that we don't know what the future holds for fundraising and the money coming in is likely to stop.
What doesn't stop is the support were providing to local families affected by life-limiting conditions, living here in County Durham. And because of the high incidence of coronavirus in County Durham, we know that the need for our services is not going to diminish. The aftermath of coronavirus, with its possible effects on lung, liver and kidney function, will likely create a new cohort of people living with life-limiting illnesses. In these challenging times those affected need our help more than ever.
It is thanks to the local community that the Hospice was founded, and it is that same support that sustains it today. St Cuthbert's was a sustainable organisation before the pandemic. It will be sustainable after the pandemic. But your support today could help us to bridge the gap between a proud past and a vibrant future.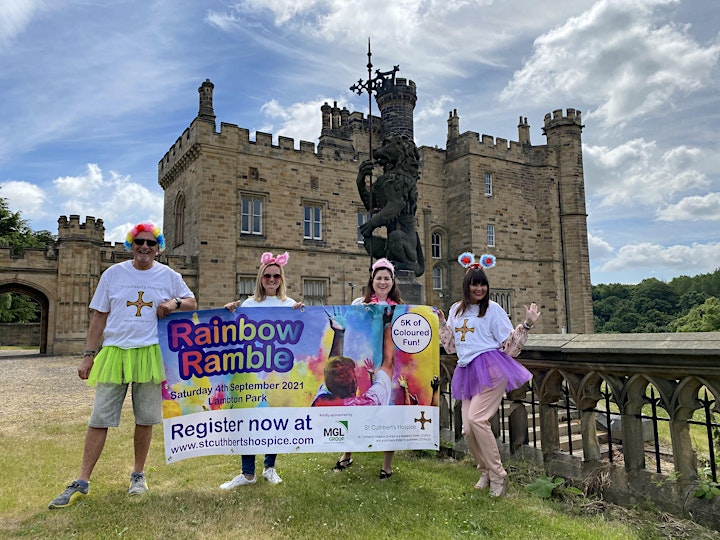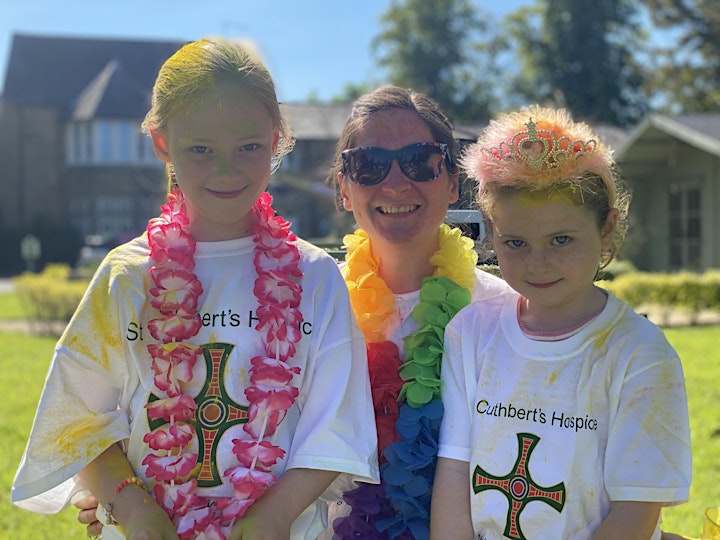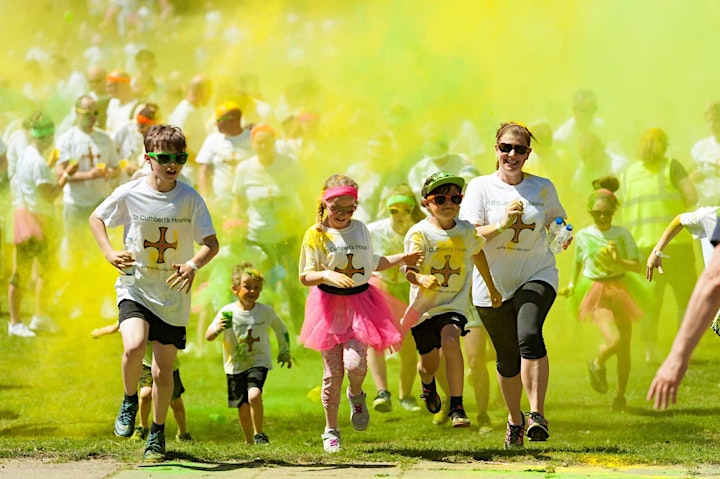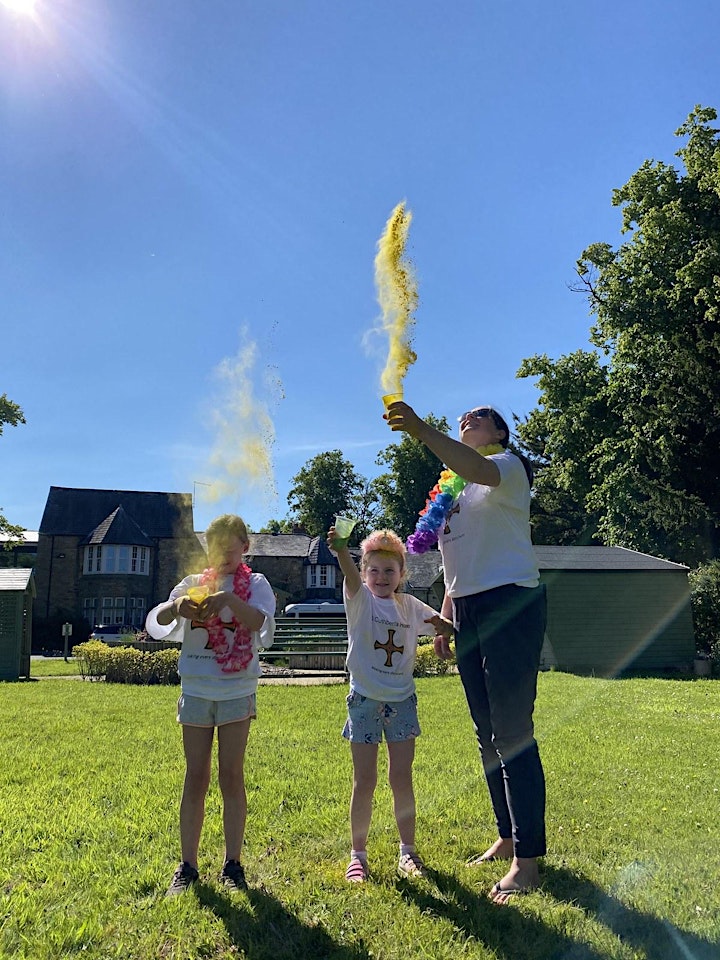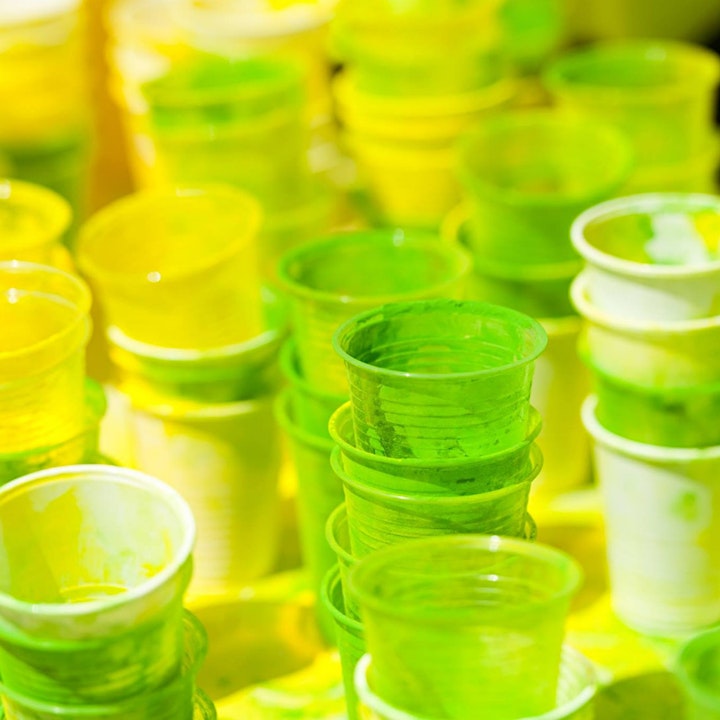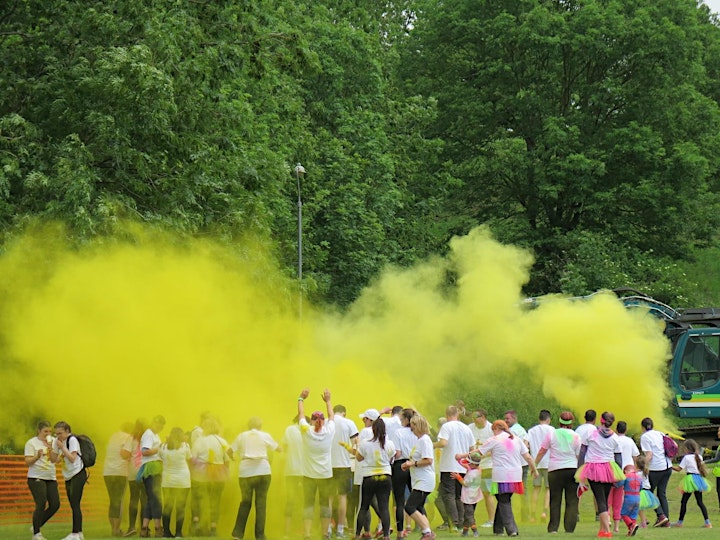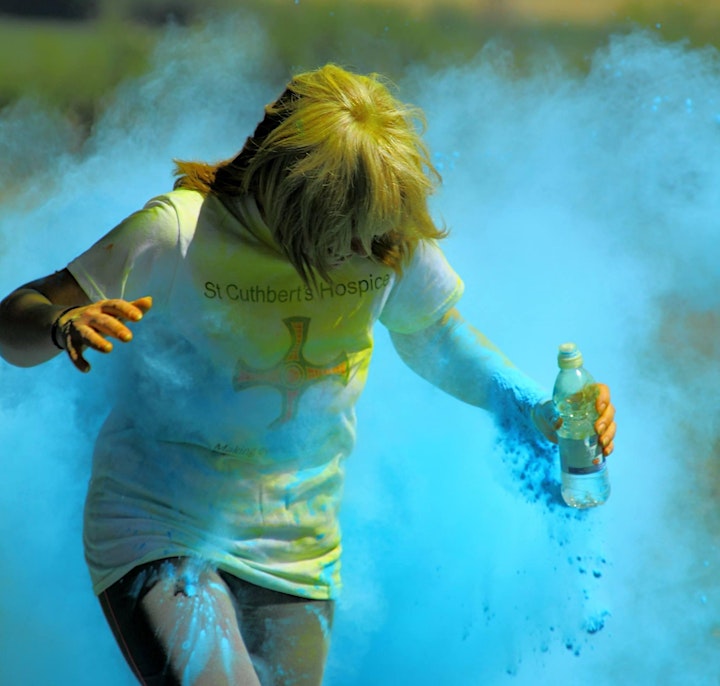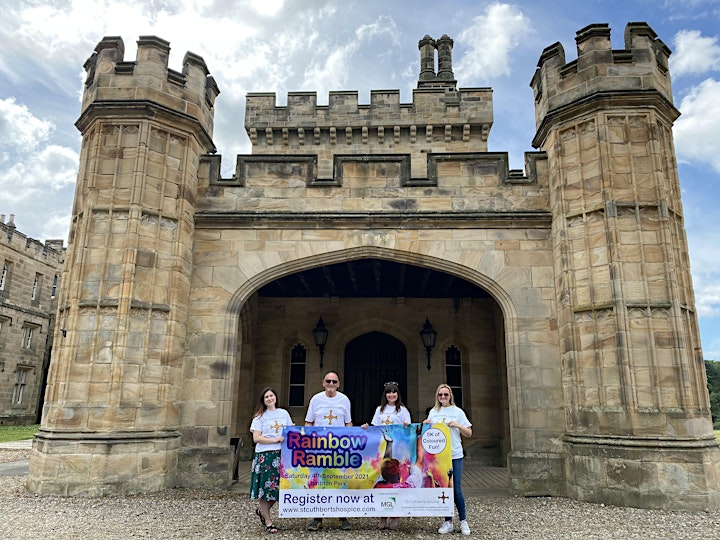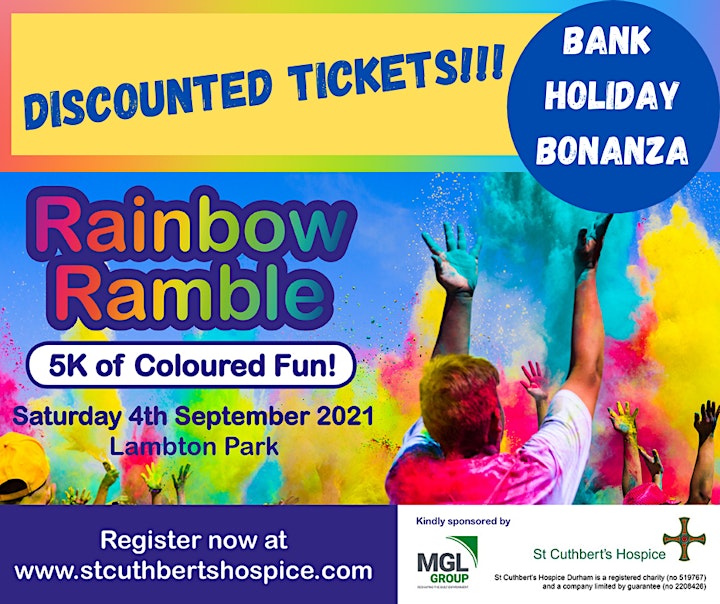 Organiser of St Cuthbert's Hospice Rainbow Ramble 2021
St Cuthbert's Hospice first opened its doors in 1988 and in September 2018 celebrated its 30th anniversary.
The Hospice provides free care and support for people with life-limiting conditions and their families in County Durham.
 
At the heart of St Cuthbert's is the individual who is seen as a unique person deserving of respect and dignity. Our aim is to support each person and their family and friends.
Our care is provided free of charge to our patients. We make no charge for our services and must raise £2 million each year through charitable donations and fundraising events in order to continue our work.