Description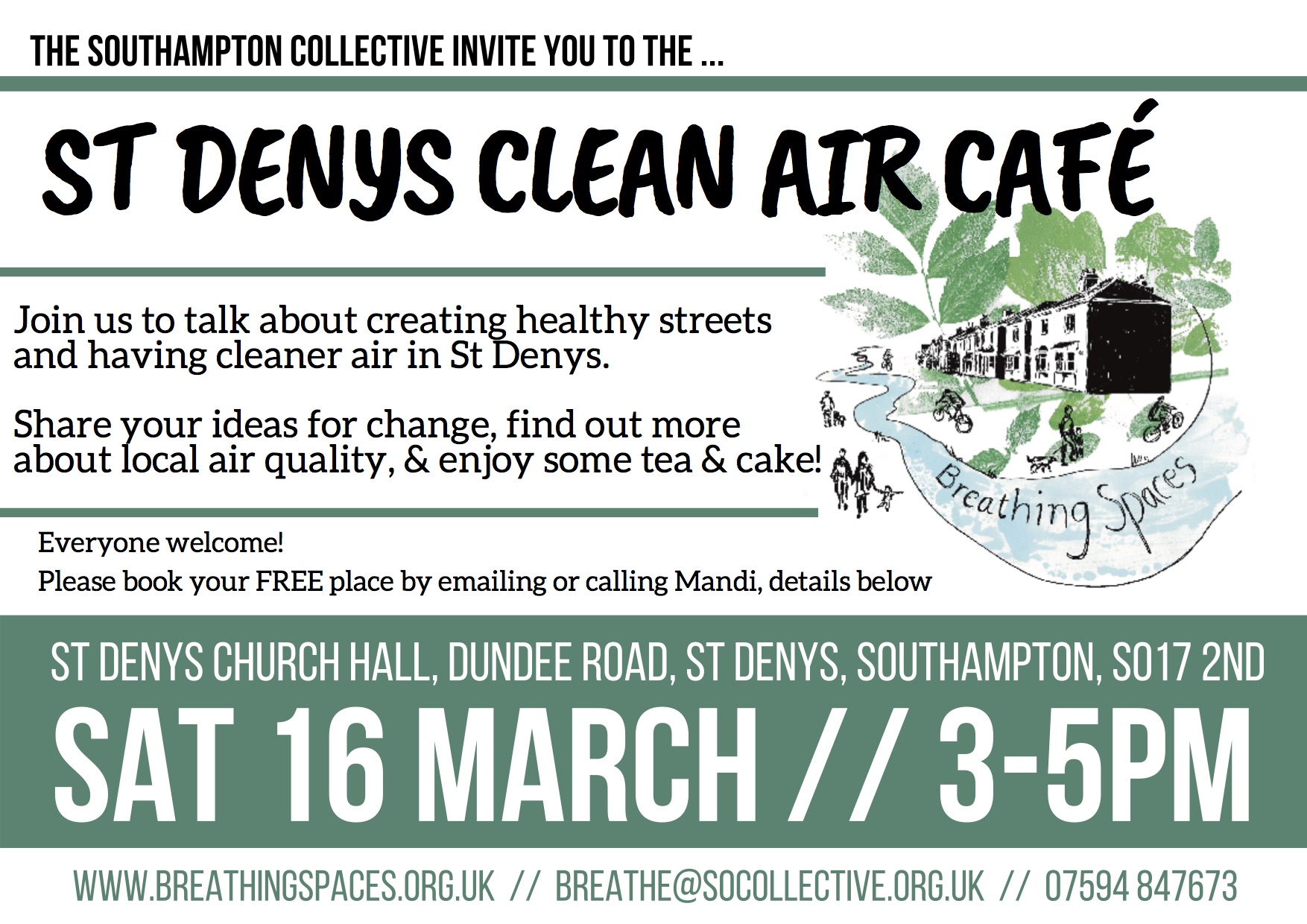 Breathing Spaces is a community project in St Denys, which has at its heart clean air, liveable streets and increased health & wellbeing. Our first community meeting will be a chance for you to let us know your thoughts on how we can have cleaner air and healthier streets in St Denys, learn a bit more about the project and meet the team. And of course have a nice cup of tea and some cake!
We are working with residents, community groups and businesses in the neighbourhood to collect data on local air pollution and test community approaches for cleaner air. We want to capture everyone's concerns, comments and ideas for change, and would love to try out and support some of your creative solutions for healthy streets.
The project is run by The Southampton Collective in partnership with the University of Southampton and Solent University, and is funded by Nesta through its Connected Communities Innovation Fund.
Tickets are free but please do register so we know how many cakes to bring!
Any queries please email breathe@socollective.org.uk and one of the team will get back to you as soon as we can.