Sales Have Ended
Ticket sales have ended
Online sales for St Eds' Tri - the Greene & Greene Triathlon Festival have now ended. If you still want to take part, please e-mail haverhalf@gmail.com and we'll see if we can squeeze you in
Event Information
Location
Abbeycroft Leisure
Bury St Edmunds Leisure Centre
Bury St Edmunds
IP33 3YU
United Kingdom
Sales Have Ended
Ticket sales have ended
Online sales for St Eds' Tri - the Greene & Greene Triathlon Festival have now ended. If you still want to take part, please e-mail haverhalf@gmail.com and we'll see if we can squeeze you in
St Eds' Tri - the Treatt Triathlon Festival returns for 2021 with Sprint and Sprint+ triathlon and duathlon, and an aquathlon for all aged8+
About this event
St Eds' Tri - the Treatt Triathlon Festival returns for 2022! The event will see athletes take part in a variety of events including Triathlon, Aquathlon, and Duathlon to raise funds for West Suffolk Hospital's My WiSH charity. Brought to you by HaverSports, this early season triathlon is sure to see a wide range of returning and new competitors!
A pool swim, fast cycle through village roads and flat run course make it ideal for novices, with a longer distance available for veterans too. The route is mostly shared between distances and events, which makes for a stunning atmosphere on the route.
You will be e-mailed a full race briefing and your race number around a week before the event. You can see the 2019 race briefing by clicking here.
Chip timed for accuracy, with results available throughout the event to see competitors progress. 
GENERAL INFORMATION
The races will begin at 9am with Sprint+ followed by Sprint.
There is a large transition area with bike racking.
This event will be chip timed for fast and accurate results.
St Eds' Tri is pending a British Triathlon Federation licence.
For the Sprint+ distance you can also enter as a relay team and complete one leg each.
The swim is in a pool of six lanes, with Sprint+ setting off first followed by Sprint.
There will be trophies for all winners and medals and goody bags for all finishers.
There is a water station on the run (which you will pass twice on Sprint and four times on Sprint+) but you are responsible for your own water for the cycle.
Toilets, changing rooms, showers and lockers for your bags are available in the leisure centre.
Please help as a marshal if you are accompanying someone.
For more information e-mail haverhalf@gmail.com
PARKING
While there is limited parking at Bury St Edmunds Leisure Centre, you can also park:
Olding Road car park, just behind the leisure centre
West Suffolk College, beside the leisure centre
Arc Shopping Centre car park, a 10 minute walk away
Parkway multi-storey car park, a 10 minute walk away
Ram Meadow car park, a 15 minute walk away
Note there are parking restrictions at the nearby Asda car park
DISTANCES
Triathlon Sprint - Swim 300m, Cycle 22km, Run 5km
Sprint+- Swim 600m, Cycle 45km, Run 10km
Due to the swim being in a pool it is impractical to offer a Standard (Olympic) length triathlon - the Sprint+ offers the cycle and the run of this length.
Duathlon Sprint - Run 6km, Cycle 22km, Run 6km
Sprint+ - Run 10km, Cycle 45km,  Run 6km
AGES 
You must be at least 15 (fifteen) to compete in the Sprint and 17 (seventeen) to compete in the Sprint+.
REGISTRATION
Registration will open to collect numbers before the race on Sunday 10 April. Transition will be open at the same time to rack your bikes.
When you register you will be issued your race number - this must be worn on your back for the cycle and on your front for the run. Tri belts are acceptable.
You will have a number written on your arm for the swim.
If you are not a BTF member you will collect your day licence. The cost of this is included in your entry.
You will be issued with two stickers, one for your bike and one for your helmet.
It is important you have your race number and bike stickers at the end of the race to retrieve your bike.
You will be issued with your timing chip and strap which must be fastened to your left ankle. You must return this chip at the end of the race - failure to do so will mean you have to cover the £10 cost of the chip.
DUATHLON 
The duathlon will begin at approximately 9.15am, with a mass start on the running track. You must attend the pre-race briefing at 8.45am.
You will head onto the run route, completing 2 laps for Sprint or 4 laps at the lap point for Sprint+.
You will then make your way to transition and complete 1 cycle lap for Sprint or 2 for Sprint+.
Having finished the bike and exited transition again you will complete another lap for to finish for Sprint and 2 for Sprint+.
There is 1 water station on the run which you will pass once per lap. You will also be provided water at the finish.
AQUATHLON
You must be at least 8 years old to enter the aquathlon. 
You will be given an allocated start time.
You will complete your swimming section (detailed below) and then complete the running distance for your event (also detailed below). You can collect your race gear at registration.
The distance and route you cover will be determined by your age. You can compete in a distance for a lower age group if preferred (ie. an adult can compete in the 'Sprint' distance) though you must stipulate this when entering.
SWIM
You must start within the pool and not dive in. If you wish to overtake you must tap the foot of the swimmer ahead of you then overtake them at the end of the length.
The swim will be in a pool. 
You will be given an exact start time before the race. Due to restricted space beside the pool please do not be at the poolside earlier than 10 minutes before your start time, unless advised otherwise. You will be able to wait either outside or in the cafe overlooking the pool.
You must swim on your front (front crawl or breaststroke). If you are struggling at any point in the swim and need help lie on your back and raise your hand into the air and the lifeguards will assist you. You will be starting in the deep end - if you need to use the steps to get in and out, please inform the marshals.
We recommend you leave all your kit in transition and cover the short distance from exiting the pool to the astro barefoot. This is paved and will be swept clear. Only athletes are allowed in transition - if you choose to leave any kit outside of transition, such as shoes by the pool exit to wear to transition, we are not responsible for this.
Your time will start from when you are informed and finish when you exit the poolside area. Please do not rush to transition as your swim time will have already been completed.
As the route from swim exit to transition involves going down some steps, you have a 2 minute "dead zone" where your time is not recorded for 2 minutes so you can safely make your way to transition without rushing
Sprint
You will swim one length of the lane and then return, before crossing into the neighbouring lane. Having completed two lengths in each lane you will exit the leisure centre to head to transition at the astro turf.
Sprint+
You will swim up and down the lane twice, before crossing into the neighbouring lane. Having completed four lengths in each lane you will exit the leisure centre to head to transition at the astro turf. 
CYCLE
Your helmet must be securely fastened. Earphones must not be worn. Your number must be rear facing. Mobile phones must not be used. Cameras must not be used.
While we have done our best to make this a fast course you must still abide by the highway code and follow marshal's advice.
The traffic lights and Newmarket Road turns will have traffic management in place so your ride is not interrupted.
You will exit the car park, turning right onto Beetons Way and then left at the mini roundabout, heading towards Asda. You will cross over the Asda roundabout and turn left at the traffic lights, heading out on Newmarket Road. You will head right at the mini roundabout by the garage, and follow Westley Road to exit Bury St Edmunds. After entering Little Saxham you will turn left, heading south towards Hargrave. Before reaching the village you will turn right, heading north into Barrow. You will bear right twice to head back east through Burthorpe towards Little Saxham. You will turn left into Westley, following Oliver Road before turning right onto Newmarket Road. You will turn left at the traffic lights, heading back to the leisure centre to finish.
If you are doing Sprint+ the Asda roundabout is where you will do a U turn to complete a second lap.
RUN
If you are wearing a front fastening triathlon suit this must be fully zipped up unless you have clothing on underneath. Earphones must not be worn. Your number must be front facing. Mobile phones must not be used. Cameras must not be used.
You will leave transition the same way as on the bike and then head out of the car park, following the footpath beside Beetons Road to run alongside West Suffolk College and emerge on Newmarket Road. You will turn left down Spring Lane, at the end bearing left onto the footpath. You will follow this footpath alongside the playing fields of King Edward's School, whrere you will pass your water station as the footpath ends. Emerging back onto Beetons Way, you will complete your second lap for the Sprint or a further three for Sprint+. Upon completing your last lap, you will head back into the leisure centre and complete a lap of the running track to finish.
TRANSITION
Mobile phones must not be used. Cameras must not be used. When collecting your bike you must have your helmet securely fastened before touching your bike.
The transition is in the centre of the running track, in a fenced off area.
Upon registration you will rack your bike and must have a sticker attached to your helmet and one to your bike. You must show your helmet is attached properly (no more than two fingers between the fastened strap and your chin) to enter transition to rack your bike.
When you enter transition from the swim you must wear your helmet and have it fastened before touching your bike. No helmet, no ride.
The marshals will have the decisive say on who can enter transition and who must wait.
You must have your race number attached to be able to reclaim your bike at the finish, or failing that provide photo ID.
Once finishers are ready to collect their gear priority for entering will be given to those who are in the process of racing.
DISQUALIFICATIONS
Any of the following may lead to disqualification:
Littering
Being rude or abusive to marshals, the public or fellow competitors
Not having a helmet on during the cycle
Drafting during the cycle – that is riding within the slipstream of another cyclist for a sustained duration. You cannot ride within five and a half metres of the cyclist in front unless you are overtaking, in which case you must complete your overtake within a minute. Triathlon is in individual sport and thus drafting is not permitted.
Wearing headphones during the run or cycle.
Ignoring marshal's advice.
PHOTOGRAPHY
We will have official race day photography throughout the course and at the finish. Your pictures may be used for promotional pictures. We will ask the consent of an adult before using pictures of any children. If you wish to avoid being photographed please let us know beforehand.
YOUR INFORMATION
By entering our event you are agreeing for HaverSports to provide you with information about this event (such as your race briefing, athlete number and start time) and our other events. If you do not wish to be kept informed about our other events, the e-mail you receive will have an "opt out" option at the bottom of it so you can unsubscribe. This will not prevent you from entering future HaverSports events. You can also be kept informed of our events through our social media channels. The only information we will share is your medical information with our medical providers for that event so that they may treat you accordingly. Your information will not be shared with any other partners without your consent.
REFUNDS POLICY
As soon as you have entered you money is being used to help fund the raceand its administration. However, we do understand that circumstances can prevent you from taking part, and thus we are happy to help transfer your entry to another HaverSports event.
OUR PARTNERS
Treatt is a trusted natural extracts and ingredients manufacturer to the global beverage, flavour, fragrance and consumer goods markets from our bases in the UK, the US and China. The company has been making the world taste better since our foundation in 1886, but this is just the beginning. Committed to continuous improvement, they have deep established roots and a visionary strategic path that drives us forward. You can get details on them by clicking here.
My WiSH Charity serves the patients of the West Suffolk Hospital, Newmarket Community Hospital and community services in Suffolk. You can get details on them by clicking here.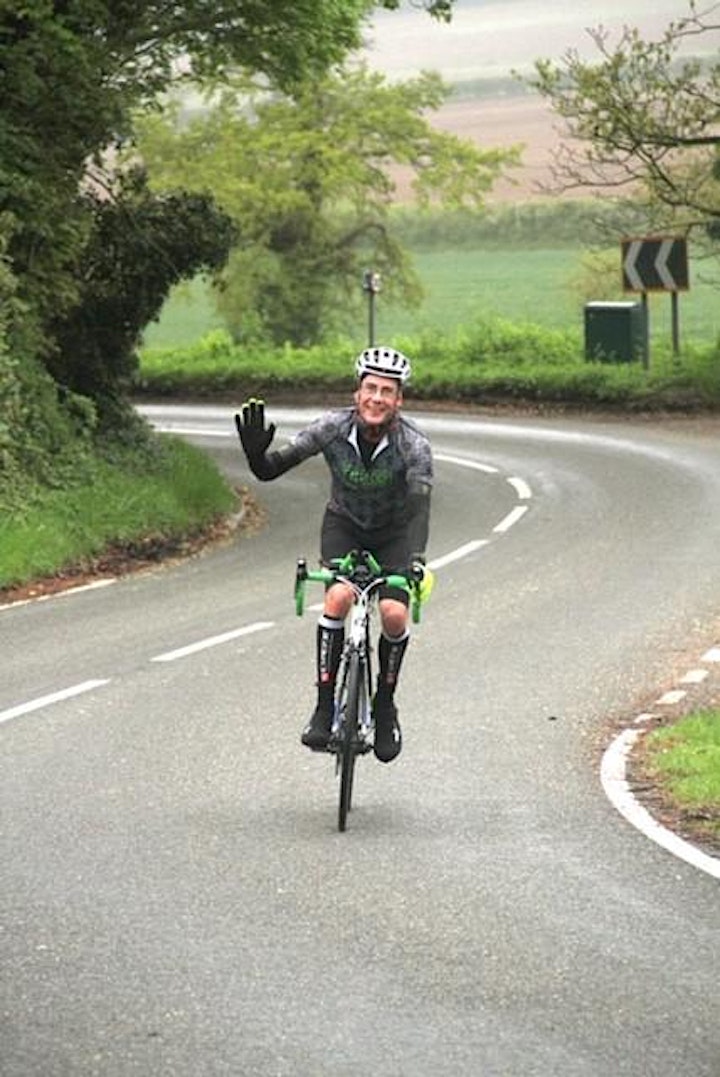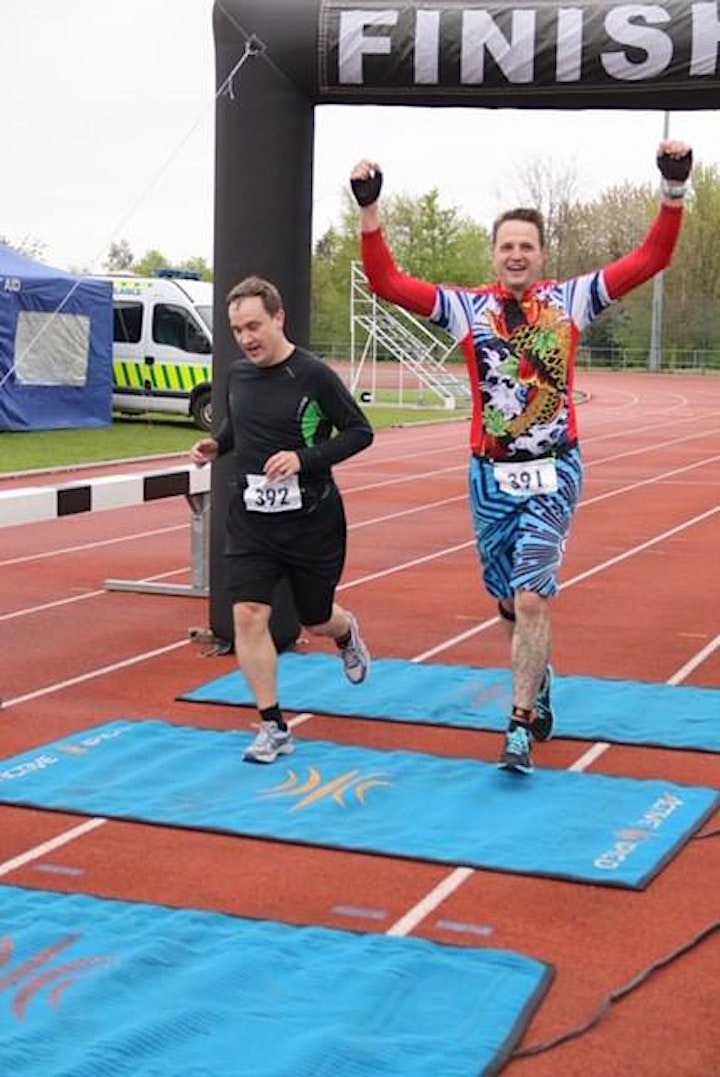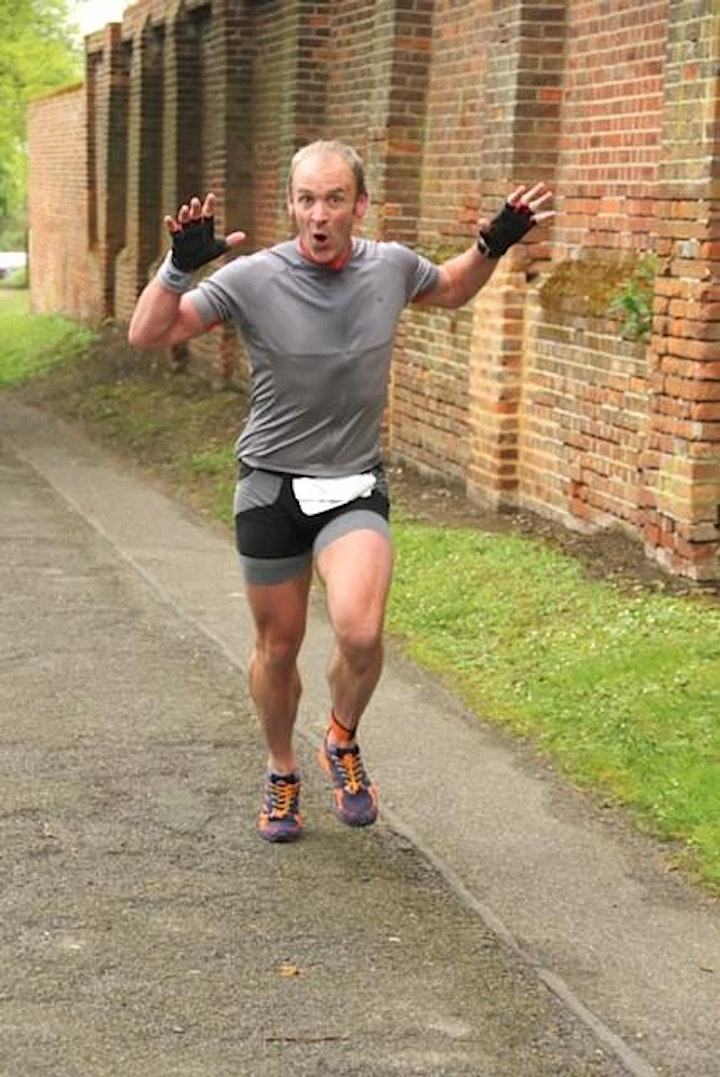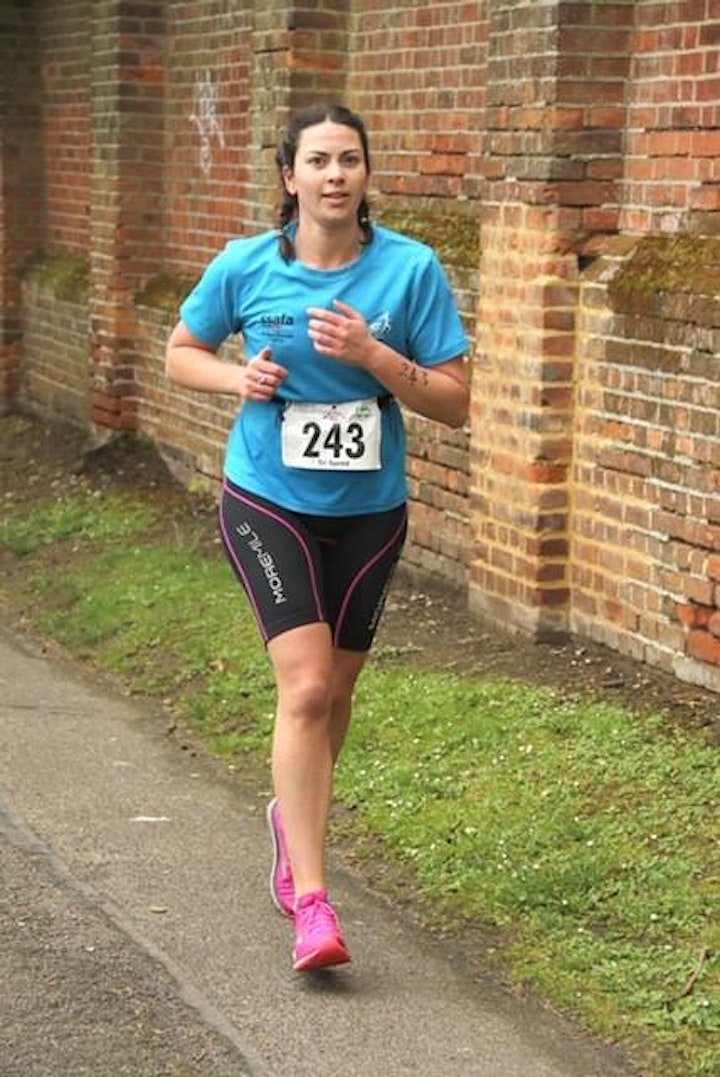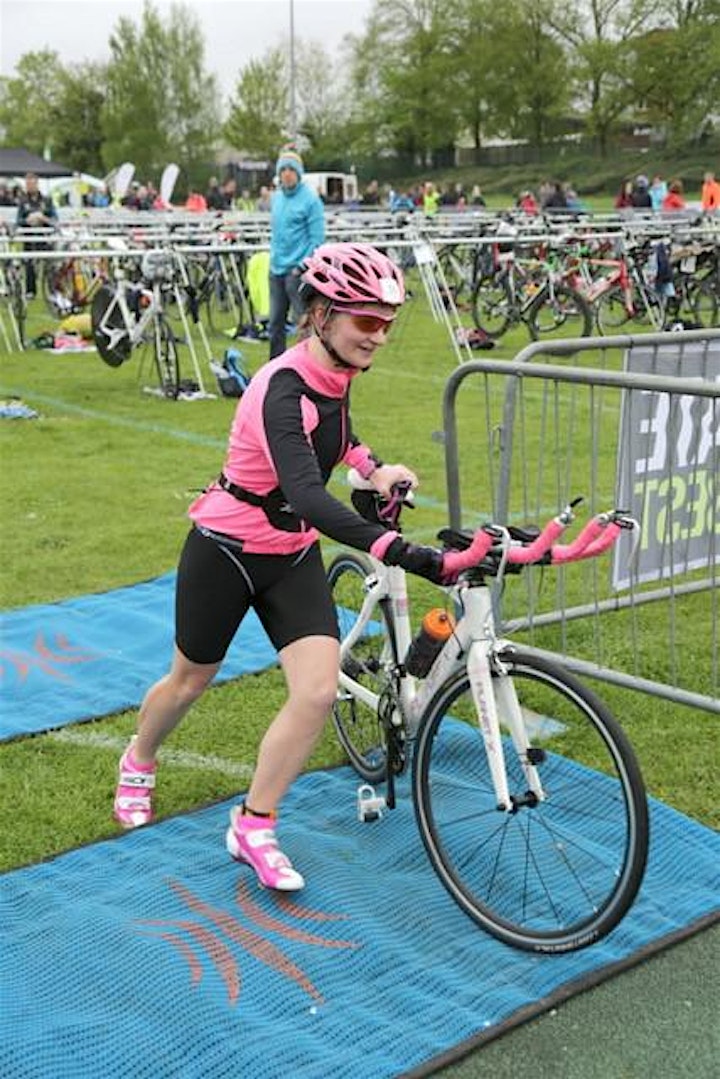 Date and time
Location
Abbeycroft Leisure
Bury St Edmunds Leisure Centre
Bury St Edmunds
IP33 3YU
United Kingdom
Refund policy