A chance for Beavers, Cubs, Scouts, Explorers, Network, & Leaders to celebrate St George's Day by building the Scout logo using LEGO bricks.
About this event
PLEASE NOTE THAT THIS IS A FREE WORKSHOP FOR MEMBERS OF THE UK SCOUT ASSOCIATION ONLY.
With the pandemic reducing the opportunities for play dates and community based activities, the Bricktopia Team have arranged for some online sessions which utilise Zoom.
These are intended to be a family-friendly activity and aimed at children aged 6+.
The instructor is an active Scouter, small business owner, and LEGO brick fan!
Builders (Beavers, Cubs, Scouts, Explorers, Network, and Leaders) will be expected to have some LEGO bricks close to hand at the start of the session. Maybe they can also be wearing the neckerchief?!
The instructor will provide a list of the 32 pieces by email by 6pm on Thursday 22nd April. A suitable baseplate measuring 32x32 studs is also required. The parts list are also below.
At the end of the session we are hoping that everybody will hold up their LEGO brick Scout logo for all to see! These can then be photographed (with or without somebody holding it) and shared online via https://www.facebook.com/bricktopiaevents/ and within their Scout group and district.
The link to the Zoom workshop, and simple parts list, will be emailed to the registered email by 6pm on Thursday 22nd April.
Also, check out www.ClubBricktopia.co.uk for our other LEGO brick building sessions.

The above list of parts will be required for the session though the colours do not have to be the same as above or each other!
A 32x32 size baseplate is also required. The colour is not important.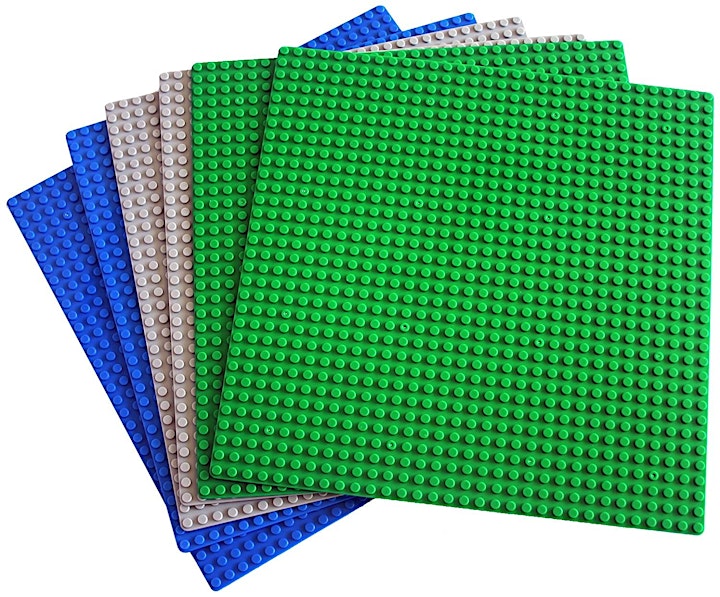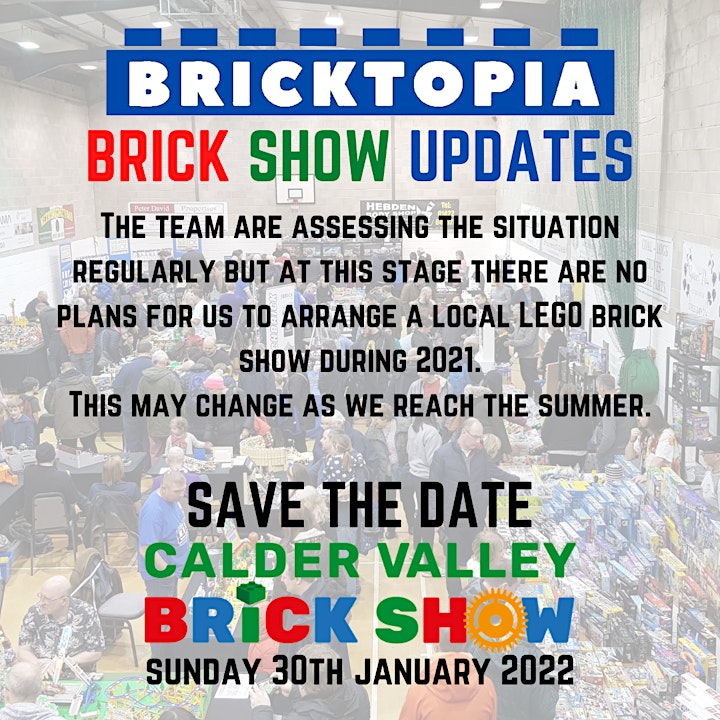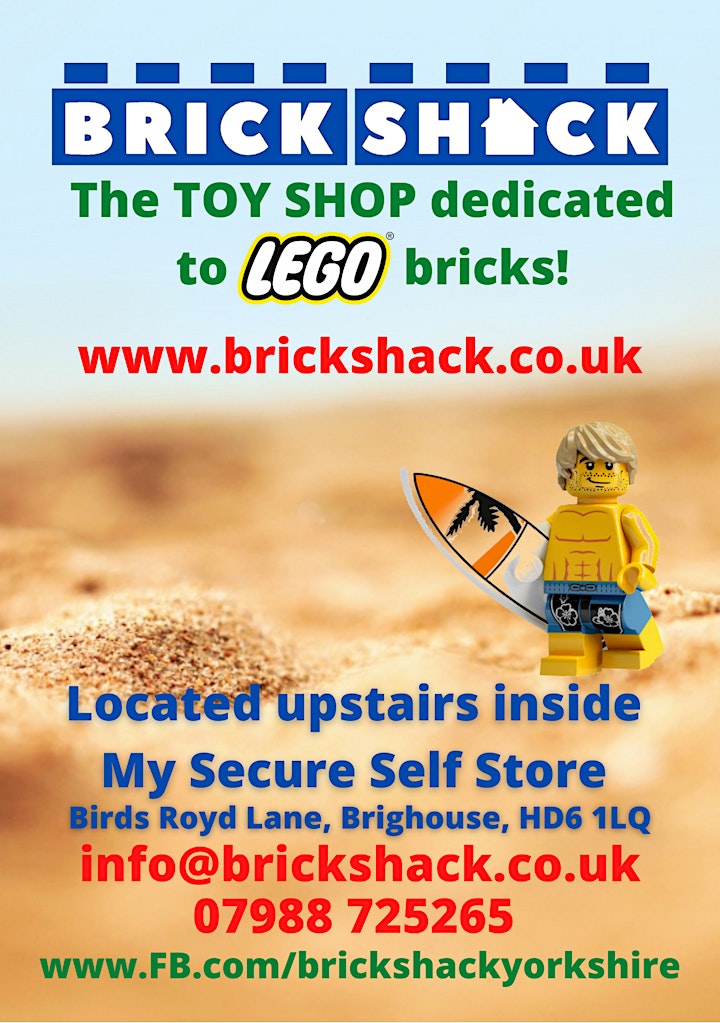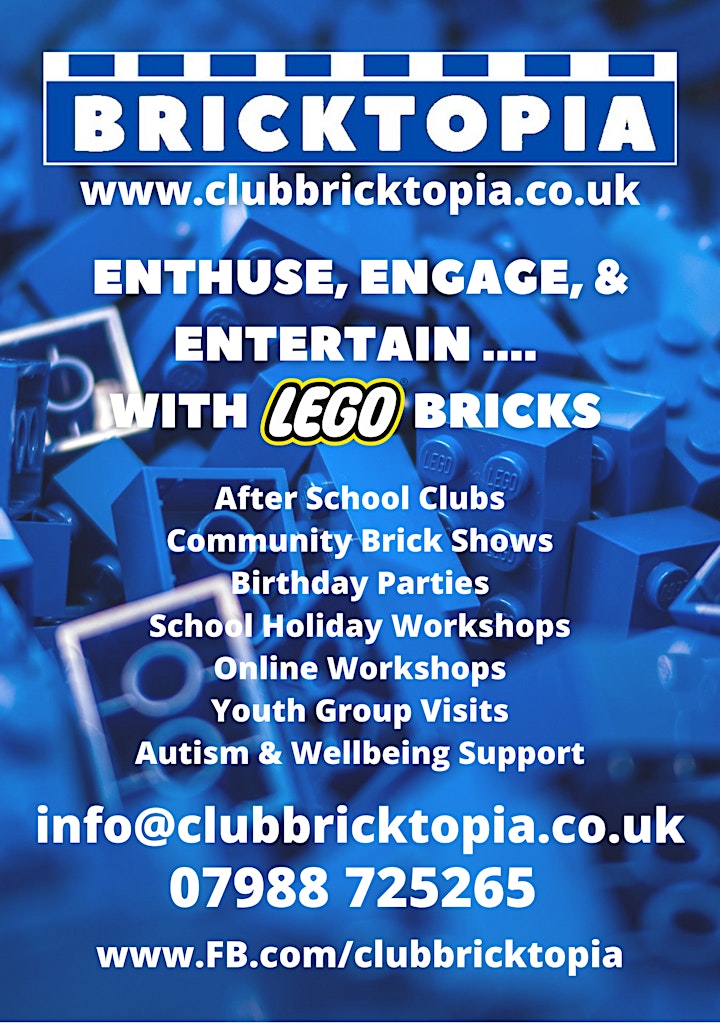 Organiser of St George's Day Scout Logo building workshops
Calderbrick Ltd is a family run business owned by husband and wife team, Mark & Debbie Pullen.
Based in West Yorkshire, the company - trading as Bricktopia - works alongside venues, community groups, organisations, and corporate entities to provide fun activities for the whole family. They also run a toy shop dedicated to LEGO bricks ... www.brickshack.co.uk. Brick Shack is a trading name of Edutainers Ltd.
Calderbrick Ltd was formed in June 2014 and launched it's activities in September of that year as part of a brick building franchise.
The team have a wealth of experience providing positive and educational activities for over 3 decades.
Calderbrick Ltd t/a Bricktopia - Registered in England and Wales (09089700)  
 Edutainers Ltd t/a Brick Shack - Registered in England and Wales (12231818)