Description
This two day course provides participants with an overview of all major dermatological disorders relevant to General Practice.
Emphasis is placed on practical tips and current management guidelines. Throughout the programme clinical case studies will be used to highlight current treatments and to combine theory and clinical practice.
The Course combines presentations, extended clinical case teaching, practical hands on workshops, case studies, examples of good practice and Q&A sessions.
A unique highlight is a half-day session "meet the patients" where GPs receive small group live patient teaching, led by Dermatologists from the St John's Institute of Dermatology. This is an excellent opportunity for GPs to see skin conditions and discuss management challenges relevant to their own practice, and also see rarer skin conditions that may present in primary care.
This course is for GP's and GP Trainees with GMC or Irish Medical Council registration only - AS THIS COURSE INCLUDES LIVE PATIENTS, YOU WILL BE EXPECTED TO BRING WORK ID WITH YOU
Provisional Programme below: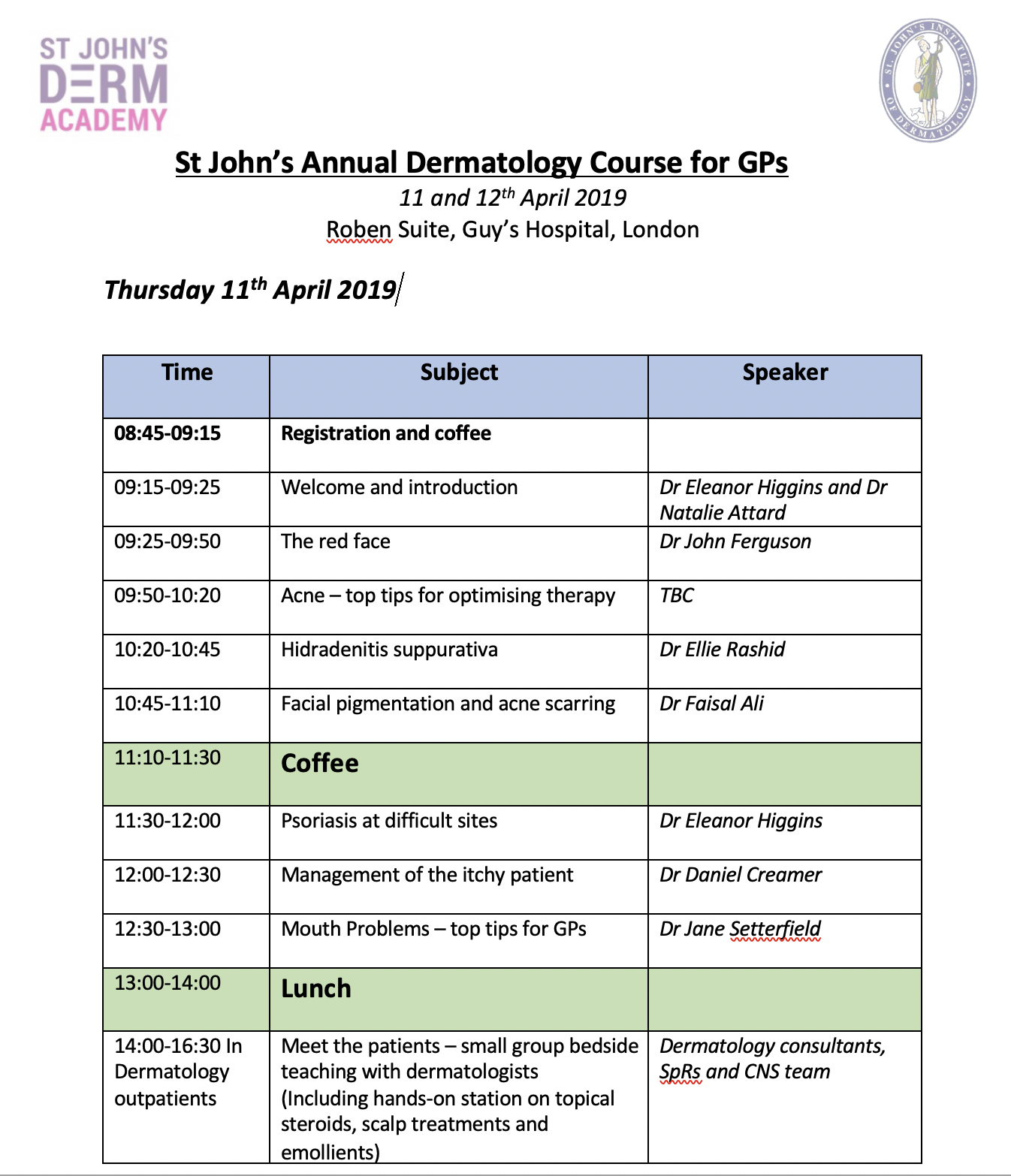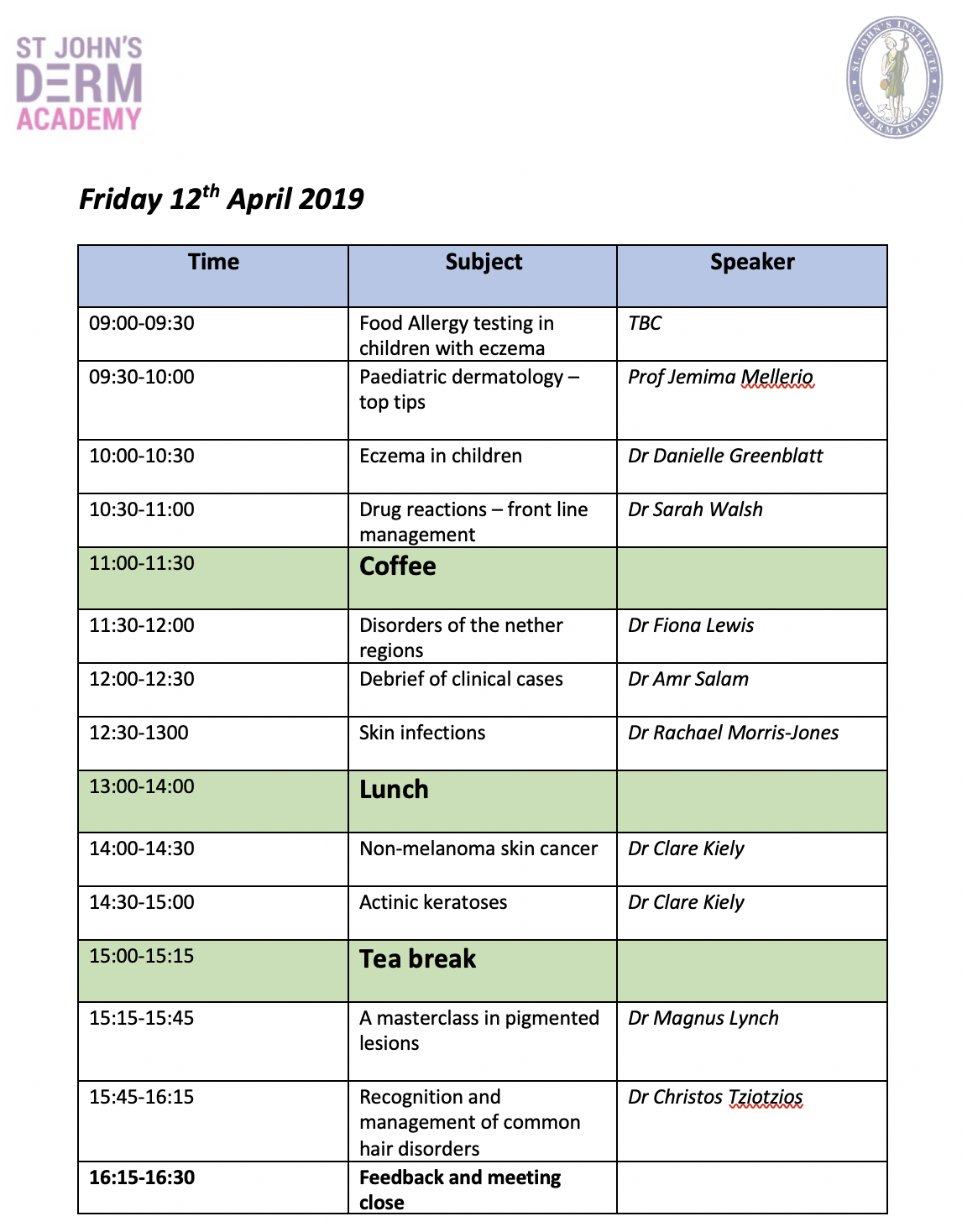 Organiser of St John's Annual Dermatology Course for GPs