Join us as we worship together at St Mary's, Wargrave.
About this event
St Mary's services taking place on Sundays:
8am Holy Communion (every Sunday)
9.15am Family Service (30 min informal & interactive service)
10.30am Holy Communion on the 1st, 3rd & 5th Sundays
10.30am Morning Worship on the 2nd & 4th Sundays
The 10.30am services will be supported by the Music Group.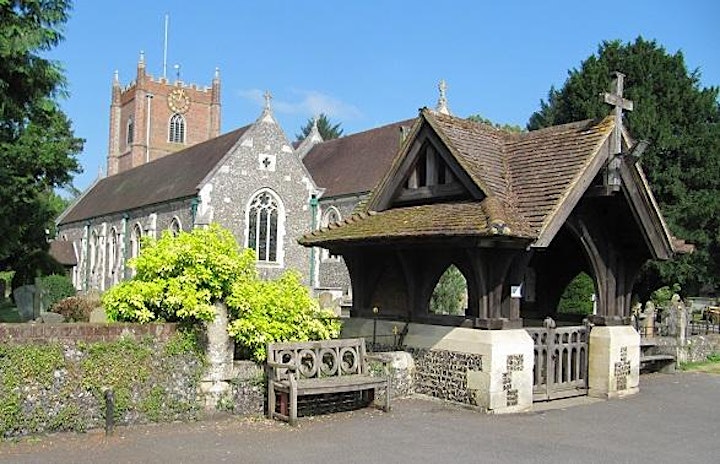 Worship at St Mary's!
St Mary's is delighted to welcome you back for worship. However, in order to adhere to the guidelines set out by the government, we have had to put in place both social distancing and safety measures. This has resulted in some enforced changes to our ways of worship as well as limiting the number of those attending.
In order to control the number attending, you will only be allowed to join us for our Sunday worship on a pre-booked basis.
Reservations must be made online on a pre-booked basis only.
.................................................................................................................................
Reserving your Seat(s)
Spaces are limited to 60 people due to respecting the recommendations of social distancing as per government guidelines.
Please reserve for your full party in one booking. Maximum of x6 people per booking. Please note, that these will be seated together.
If you or your party are showing any signs of Covid-19 on the day, please do not attend.
On the Day
There will be marker cones advising correct distancing upon arrival leading up to the entrance.
Please enter by the main entrance, respectfully keeping your distance from others at all times.
Hand gel and cleaning material are provided. We advise all attending to sanitise their hands before and after the service.
Please keep to your seat once you are seated.
Please be socially sensible and stay 2m apart from anyone not in your household.
There will unfortunately be no singing during the service, however, we will have some instrumental music being played upon arrival, during Holy Communion and departure.
You will be given an Order of Service upon arrival. Please take this with you when you leave and destroy.
Where Holy Communion is offered, it will be brought to you in your seat and will be in one kind only (bread).
There will be an opportunity for you to give to St Mary's. Please bring any monies in a sealed envelope with you on the day and put in the plate at the back of the church.
Please exit by the south entrance.
Don't worry, all will be clear on the day and we have a team ready to support and guide you.
Good to Know
It is recommended that you bring your own Bible should you wish to follow the readings, however, they are printed in the service sheet.
Face coverings are recommended.
Toilet facilities will be located in the Hannen Room.
Please arrive at least 10 minutes before the service start time as it takes longer to seat people during this time.
Reservations Full?
As much as we would love to see you, please do not just turn up to the church. We must respect the guidelines for all those attending and if we are at capacity, we will have no other option but to turn you away.
We will have a waiting list should anything change and will contact you in due course, therefore, it is still good to sign up.
Alternative Worship
Don't forget that St Mary's will still have its online service broadcasted later on the Sunday afternoon. Also, the Church remains open and available for private prayer from 10am - 4pm on Wednesdays.
.................................................................................................................................
St Mary's is happy to be re-open for worship, however, we need you to play your part to allow us to continue to stay open.
Please ensure you strictly adhere to the rules.
We look forward to welcoming you back!