Location
St Michael and all Angels Church
Churchgate
Hallaton
LE16 8TY
United Kingdom
Guided walk of 9 miles along the St Morrell's Round pilgrimage through High Leicestershire and Rutland
About this event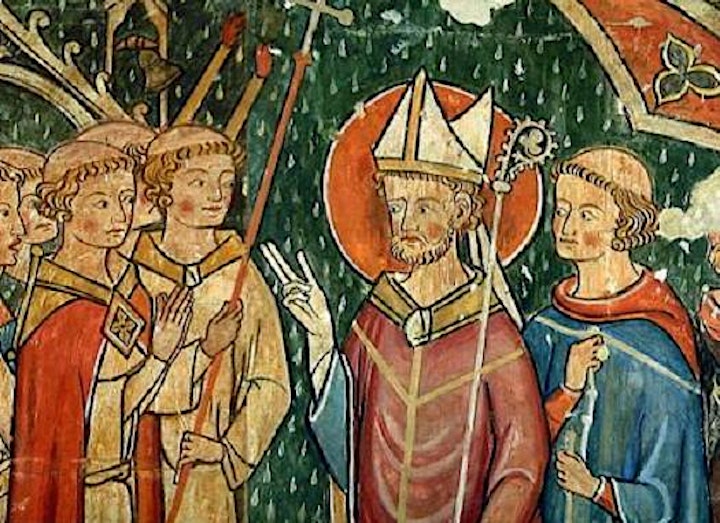 St Morrell's Round is inspired by the medieval pilgrimages made to St Morrell's Chapel on the hillside near Hallaton.
Morrell who died in AD453 was Bishop of Anger in NW France. He went into self-imposed exile overseas before returning to be beatified for performing the miracle of Renatus, which is shown on a mural in Anger cathedral. Some eight hundred years later a Norman overlord built a chapel in Hallaton and dedicated it to St Morrell. This is the only church in Britain mentioning Morrell and so it might have been believed that Morrell's exile was in Hallaton. We know that it was a pilgrimage destination for at least the next three hundred years. The chapel was rediscovered in 2014 and work is ongoing to restore the crypt of St Michael's Church, Hallaton, to re-inter the remains found in the Chapel.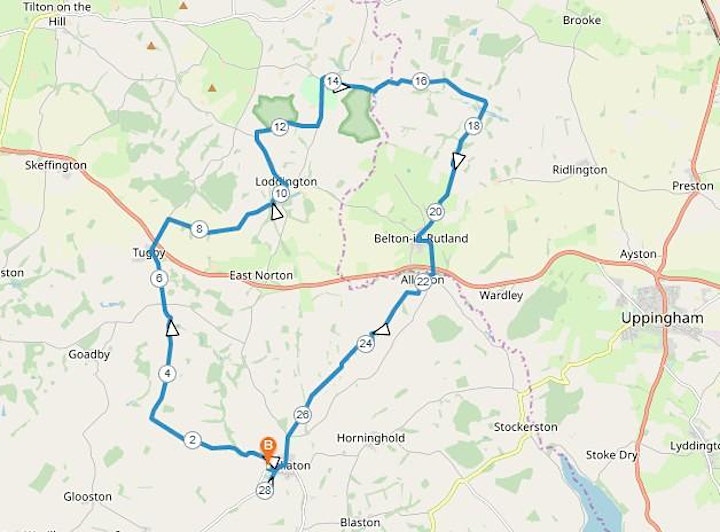 The pilgrimage starts at Hallaton Museum on Churchgate in Hallaton next to St Michael's church where there is evidence of an external pulpit built to address gathered pilgrims.
We will visit the site of the lost Chapel of St Morrell before leaving Hallaton on a medieval road passing its notable motte and bailey castle. The walk then passes the Churches of St Thomas a Beckett in Tugby and St Michaels in Loddington. These fine churches, built from the local ironstone, contain features which are from the time when the medieval pilgrims were passing.
The route continues across the ridges of high Leicestershire where it passes fragments of ancient woodland – including the Launde Big Wood, which is conserved, and shows exactly the kind of woodland that pilgrims walked through on their way to Hallaton before the land was cleared for agriculture.
The finish point of this half day route is Launde Abbey, originally built in 1099 as an Augustine Priory and later taken by Thomas Cromwell. There is a public restaurant at Launde and accommodation further information on accommodation can be viewed via Launde Abbey's website.
Booking a ticket is essential to guarantee your place.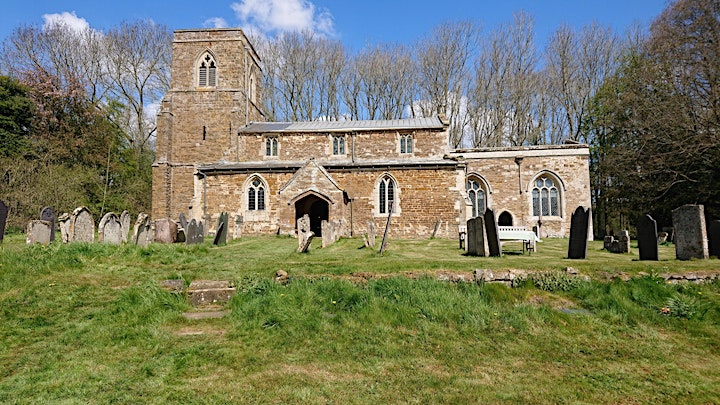 Please note walkers are responsible for arranging their own transport from Launde back to Hallaton if they are not staying in Launde.
Every pilgrim that completes full the route is eligible for a certificate of accomplishment - their Mandatum Peligrini. You can join the second half circuit of Launde to Hallaton on Sunday 24th, the day after this walk.