Multiple Dates
St Paul's Cathedral to London Bridge: a London online guided tour
A fascinating walk between two of London's most famous landmarks. Join us as we use images, Google Earth and true stories to bring it alive.
About this event
In this tour: The iconic St Paul's Cathedral, the politics of its plans and how it survived World War 2. The sadness of Queen Anne and her legacy, the heads on the gate of Temple Bar, the College of Arms (and just how did Kate Middleton design hers?). Then there's the 'wobbly bridge', the Chewing Gum man, the power station that became a famous gallery, the site of Shakespeare's original Globe theatre, cruel bear baiting, tales of the foul-mouthed ferrymen, the iced up Thames, the Great Fire of London, and the naughty things that happened at Bankside.
DETAILS:
1 hour 15 minutes
Virtual tour with a live tour guide (via Zoom app)
£7 per person
£10 family ticket ideal for 2 devices in one place or 2 devices in 2 places (why not buy this for eldery parents who live in another location?)
HOW TO JOIN THE VIRTUAL TOUR:
We will email you full details of the Zoom meeting link and password and Meeting ID on the morning of the tour.
When the time comes, log in and then sit back and enjoy the tour.
Please put your microphone on mute, but you will be able to unmute and ask questions at the end of every stop.
For details of our other tours, and reviews see our website Let's Discover London
***
Thanks for your Google reviews ...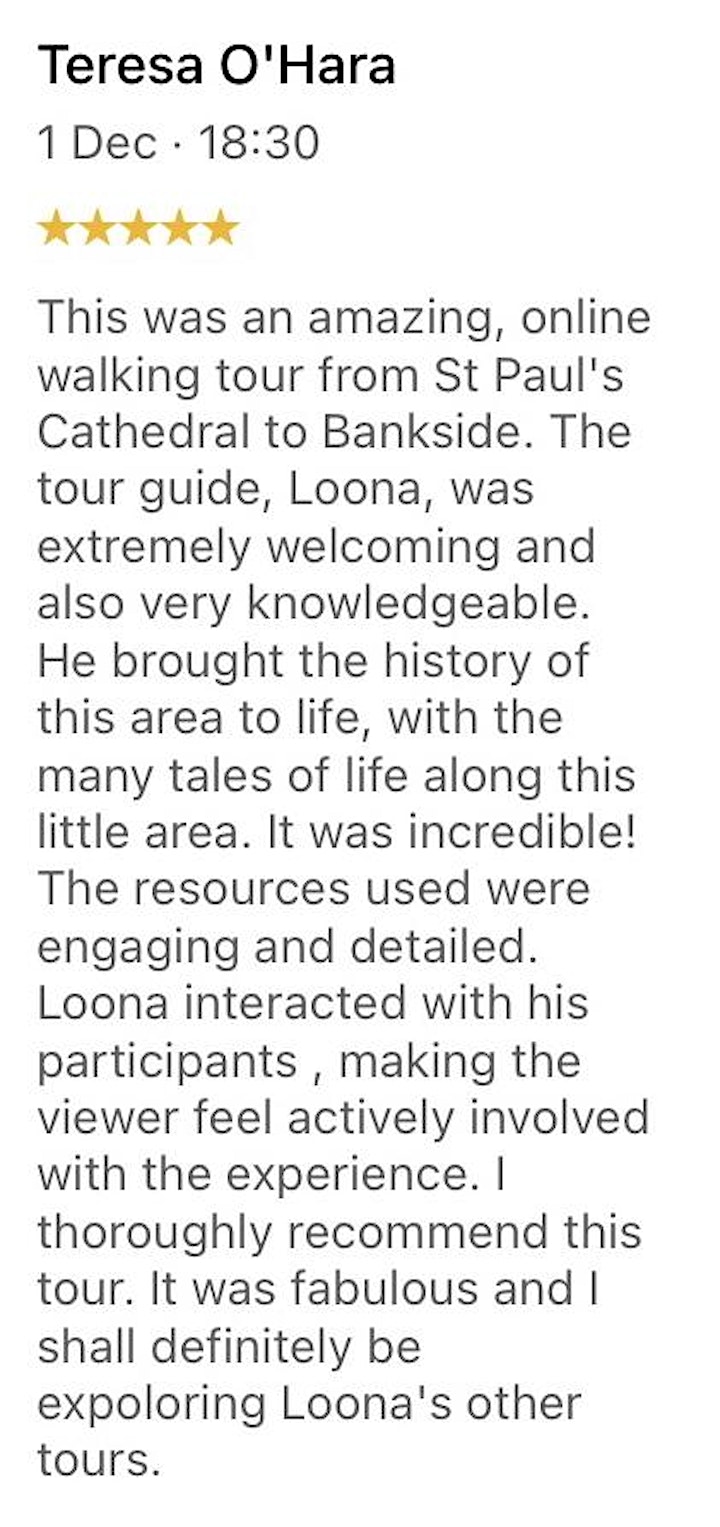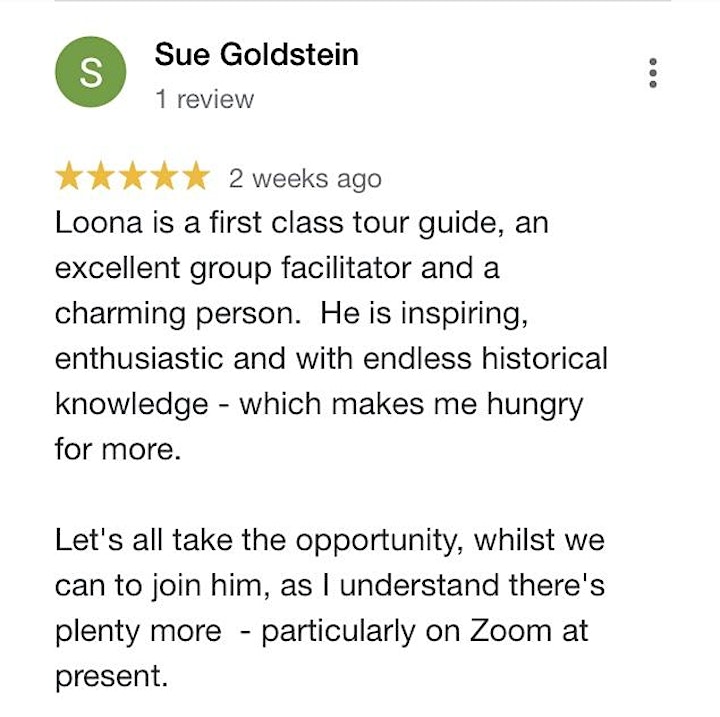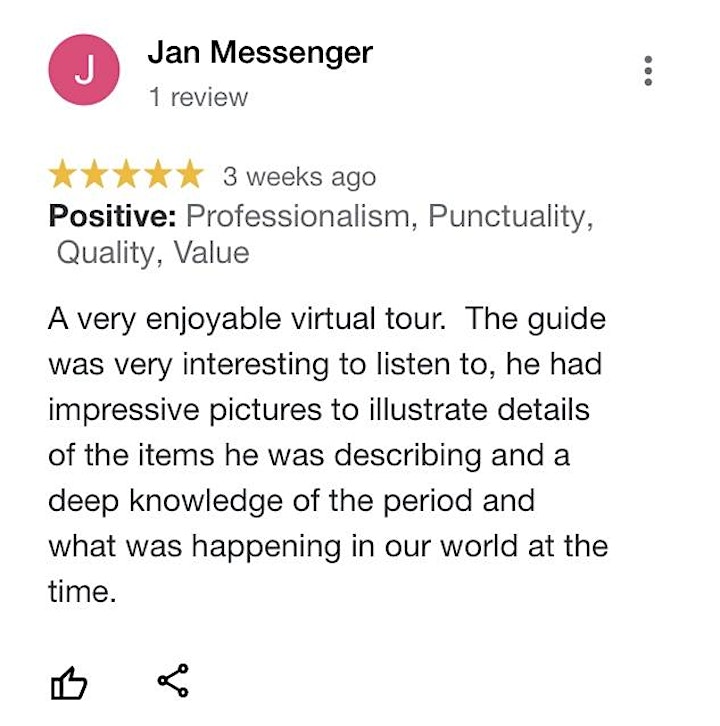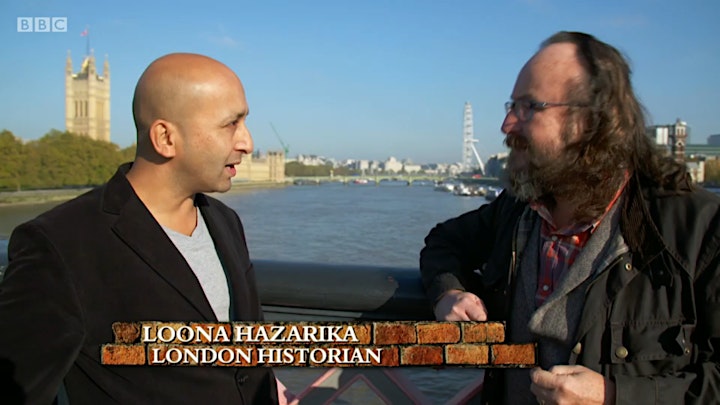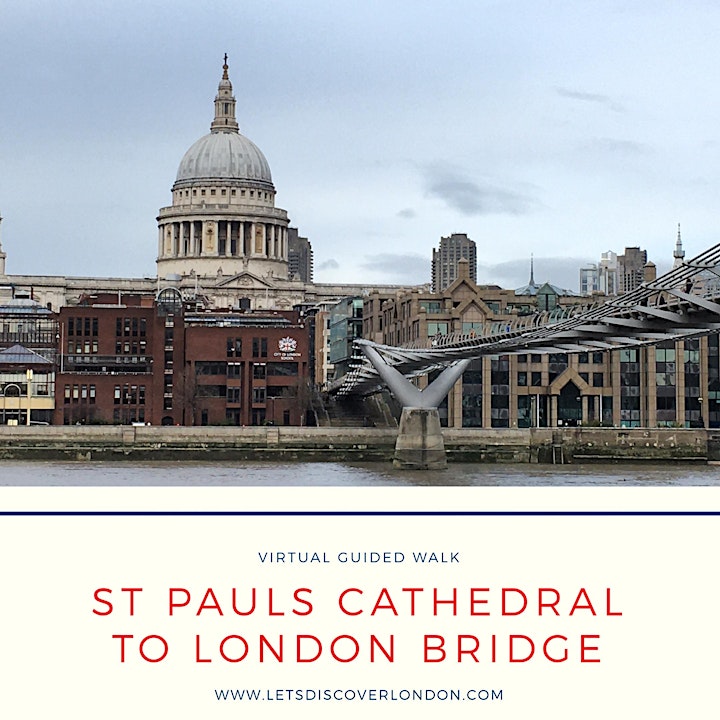 Organizer of St Paul's Cathedral to London Bridge: a London online guided tour
Let's Discover London has been guiding thousands of people since 2006.
Our virtual tours are interactive, educational and fun and we use a mix of images, paintings, Google earth and stories, all live-streamed, to make the tour come alive.
All our tours are given by London historian Loona Hazarika who's advised and appeared on TV history series Sky Atlantic's Urban Secrets, and BBC TV's The Repair Shop and The Hairy Builder. A former official tour guide at the British Museum, he holds a masters degree from the University of Cambridge.