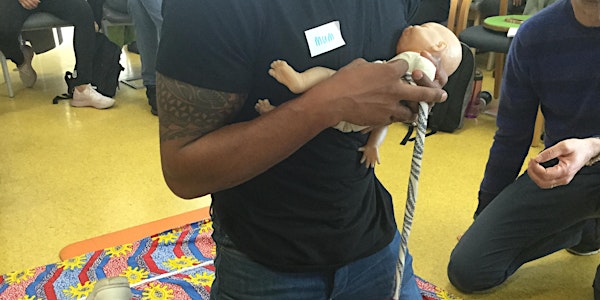 St Thomas' EVENING antenatal classes PART 2: breastfeeding and baby
PART 2: Evening Antenatal Classes with all the information you need on Breastfeeding and First Days with your baby.
About this event
                                              Coronavirus update
Dear all:
Following current hospital guidelines, we continue to run online Antenatal Classes till further notice. You will receive an email with more information on how to join about one week before the event (Please, check your spam folder too).
In the meantime, have a look at these links with videos and information on Labour, Breastfeeding and Responding Parenting. You can also get more information on St. Thomas hospital Website, typing "Antenatal Classes".
https://www.nhs.uk/conditions/pregnancy-and-baby/
https://www.bestbeginnings.org.uk/watch-from-bump-to-breastfeeding-online
https://globalhealthmedia.org/videos/
https://www.leaplambeth.org.uk/families/big-little-moments
Please, bear with us during this difficult times. We hugely appreciate your support.
Stay safe
Antenatal Education Team
Dear parents:
You can book here free antenatal classes for women under St. Thomas maternity care, to attend between 32 to 36 weeks gestation. Evening classes split in Part 1 (labour and labour coping methods) and Part 2 (breastfeeding and life with a new baby), and they need to be booked separately. You may bring a birth supporter with you, but please BOOK A TICKET FOR YOUR PARTNER TOO.
Please, when booking, ensure you put your HOSPITAL NUMBER after your surname (eg. Smith 1234567A). Bring your notes to the class as you will need to present these at check in, to ensure you are booked at St. Thomas hospital. Some of our Midwifery Teams (eg. Tower, Chesnut..)  provide their own antenatal classes, so, please, check with them before booking here. Also, if you decide to take private classes, there is no need to double book here, and you'll free spaces for those who cannot afford them.
Many Thanks.
Antenatal Education Team.