Stafford Raspberry Jam is a meet up of Raspberry Pi enthusiasts and tech tinkerers that share ideas, help each other and have fun!
About this event
You might think a Raspberry Jam as possibly a bit of food that goes on toast - well there, my friend, you are wrong. This is a meetup for people who have the Raspberry Pi computer Click here to find out more
What is a Raspberry Jam? 
A Raspberry Jam is a big meetup where people of all ages get together and they all share ideas, help each other and most of all have fun! It is a growing community that welcomes families, developers, students, teachers - really anyone who wants to put their Pi to good use and show off their fancy projects!
Do I need a ticket?
Yes, please book a ticket! Unfortunately, due to the library policies after the COVID-19 pandemic, we need to ensure there are limited numbers of people in the in the building. Unfortunately, we have had to limit numbers on ticket sales, but if we are sold out of tickets drop an email to staffordraspberryjam@gmail.com and we will notify you of any drop-outs.
If you have booked a ticket, but can no longer make the event, please cancel your ticket so someone else can come along.
Should I bring my Pi?
Of course! Bring a few projects if possible to show people. Also, if your struggling with a project someone could help you - after all, two heads are often better than one!
Demonstrations
If you're mega-mega excited about a particular project set it up in a corner and people are sure to come and have a look!
Presentations
It would be wicked if you could come and give a talk for a few minutes. It could be about a project you have been working on, something that fascinates you or anything that's AWESOME! Just tell us at the beginning of the Jam!
COVID-19 precautions
Obviously, the last few months have been very strange for us all and both ourselves and the library want to keep everyone safe! The library has asked me to share the poster below on this eventbrite listing and we also encourage the following too.
Can I share info about this event?
Yes! Please do. Our poser is a jpeg below or you can get download the pdf version from here.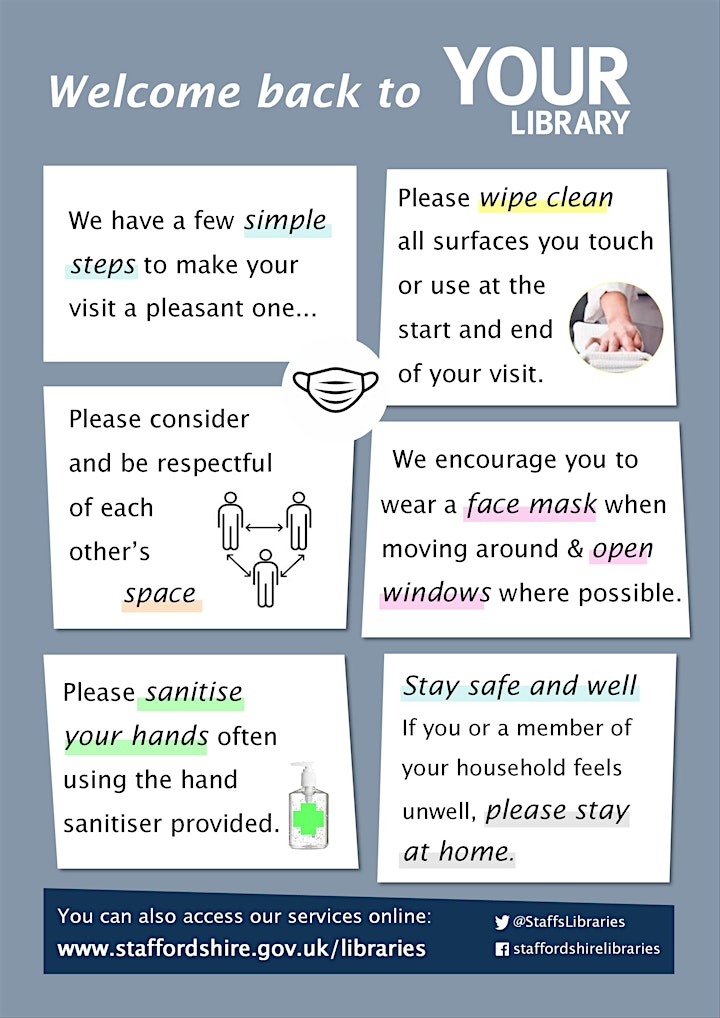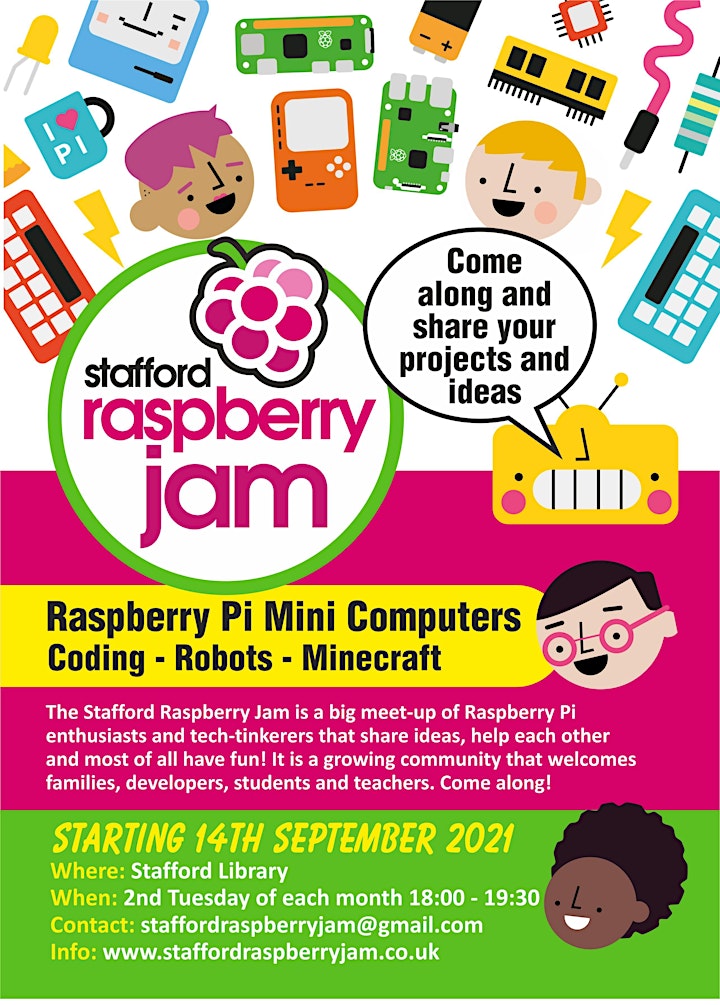 Organiser of Stafford Raspberry Jam
So you know, I'm a Piier too (Surprise, Surprise(!)) and I am from Staffordshire. I found out about the Pi in July 2015, now I wish I had eariler! My love of Pi has ended up in me dragging my wonderful dad up and down the country to Raspberry Jams because there aren't any close to home.
This immediatly gave me a desire to start one up, after attending my first one in September 2015. Everyone needs a chance to learn - especially in areas they have passion for.