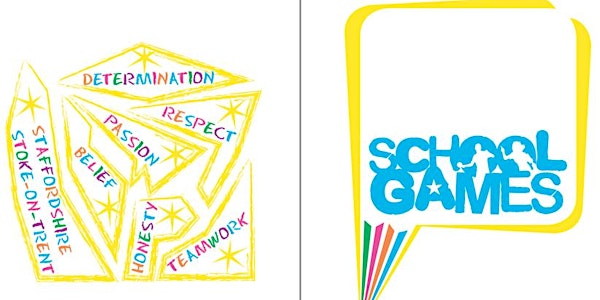 Staffordshire and Stoke-on-Trent School Games Summer Festival 2022
Location
Keele University Sports Centre
Keele
Newcastle
ST5 5BG
United Kingdom
Staffordshire and Stoke-on-Trent School Games Summer Festival 2022
About this event
Congratulations on qualifying or being selected to attend the Staffordshire and Stoke-on-Trent School Games Summer Festival 2022!
Please register your place online ONLY for the competition(s) in which you have qualified. If you are unsure, then please contact your local School Games Organiser. You need to register before the registration closing date of FRIDAY 17TH JUNE 2022. Please register by selecting '1' from the dropbox of the competition(s) in which you have qualified and then scroll down to the bottom of the page and click 'register'. You will then be prompted to input some details and information about the team you are bringing for each competition which you have registered for.  Once you have completed this information, please click the 'complete registration' button. 
Please arrive at Keele University Sports Centre to register between 9.45 – 10.15am in the Gymnasium. Please do not arrive before 9.30am.
The opening ceremony will take place at 10.30am-11am, outside by the stage, weather permitting. After the opening ceremony, please make your way to your competition or activity, which will then start at 11.15am. The festival day will draw to a close at 3.30pm.
The information you have provided will be used by Together Active to register your school for the event and to send you information about the event.
If you have provided consent, we may also use it to send you information about other sporting or physical activity events, courses and opportunities that we believe may be of interest to you or your school.
If you are competing then we may pass your personal details on to the National Governing Body of the sport you are taking part in so that they can send you details of the next round of this competition, if such an event is in place and your school qualifies for it.
We will keep your personal details safe and secure for six years beyond the end of this current financial year, after which point your details will be destroyed. For more information please see https://togetheractive.org/privacy-and-cookie-policy/