Staffordshire Rescue Scotland Firewalk

Saturday, 25 June 2016 from 17:30 to 21:00 (BST)
Event Details
You'll come for your own reasons, as everyone does. Whether it's just for the thrill and taking action regardless, or it's an opportunity to discover your own true potential, and build the foundations for your future. 
Staffordshire Rescue Scotland are dedicated to helping staffordshire bull terriers across Edinburgh, Glasgow and Central Scotland by providing rehoming support as well as neutering, behaviour and vetinary support to a much loved breed. 
Everyone will get something unique and treasured for themselves. You will learn about yourself, and build bonds with friends and colleagues who accompany you, that will only continue to strengthen far beyond the night of your Phoenix Firewalk..
However this event not only gives you the opportunity to do good by raising funds for a deserving cause, but to expand your own mind, and to discover just how much you are truly capable of.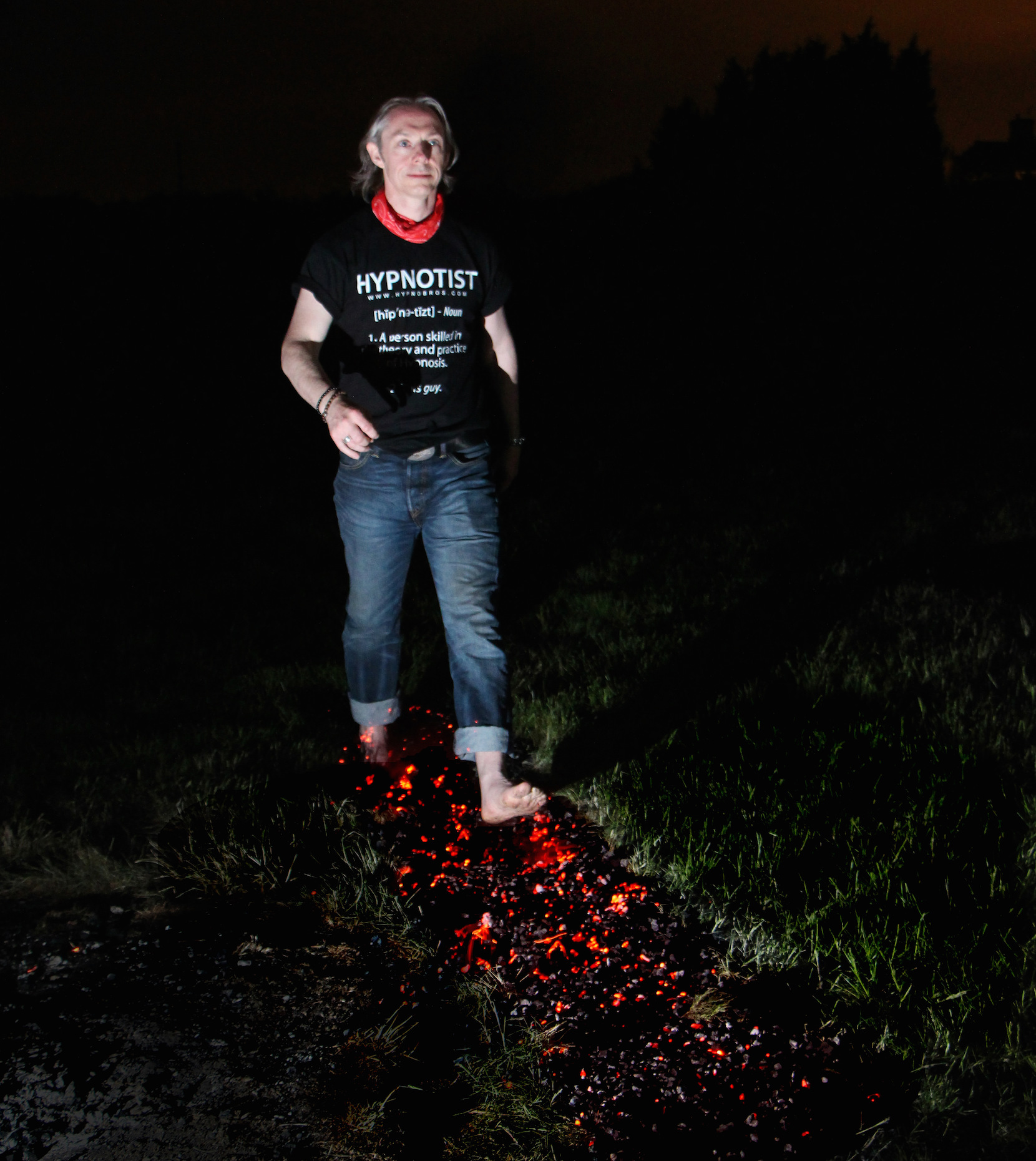 During the seminar you will learn:
Fear cannot only be controlled, but eliminated altogether

All the resources you need to move forward in life are already within you

To reconnect with your own inner confidence

The skills and attitude to experience the Phoenix Firewalk
Coach, Hypnotherapist & Firewalk Instructors, Barry & Marina Collins, will help you create in yourself the optimum state for change, so that when you are ready, you too, like the Phoenix, can emerge from the ashes renewed, leaving unwanted patterns of behaviour and beliefs in your past!
The act of Firewalking goes back thousands of years, sometimes used as a rite of passage, a test of one's courage and strength, or in religion as a demonstratino of one's faith. Whatever your motivation, if you choose to take the Phoenix Firewalk, the way you feel after just 6 short steps, will stay with you, empowering you and reminding you of your infinite potential.
When you book, you pay £40 to secure your place as there are only a limited number of places for safety reasons. By securing your place you agree to raise a minimum of £100 sponsorship. When you collect your sponsor money (Minimum £100), if you have raised more than £140, you can choose to take the £40 deposit back, and the balance (at least £100) is paid to the beneficiary.
FAQs
Are there ID requirements or an age limit to enter the event?
The minimum age limit for this event is 18 years. There is no upper limit, simply that you are able to walk unsupported.
Is it Firewalking safe?
This is NOT something you should try at home. Barry & Marina Success Formulae & Firewalking Centre Certified Firewalking Instructor, and take every step to ensure your safety.
Are spectators allowed?
The seminar is for delegates only, however spectators are welcomed and encouraged for the Pheonix Firewalk. During the course of the evening, delegates will be updated as to when that is likely to be, so that they can call / text family and friends with a more accurate time, but we would expect the walk to take place between 8-9pm. Please advise spectators however that for the safety of both themselves and the walkers they must follow instructions given by the event team.
Where do I get my sponsor form?
After making your booking, the confirmation page will have a link to download the sponsor sheet for this event. The link will also be in the email confirmation you get containing your e-ticket.
When & Where

Balbirnie House
Balbirnie Park
ky7 6ne Markinch
United Kingdom


Saturday, 25 June 2016 from 17:30 to 21:00 (BST)
Add to my calendar
Organiser
The Phoenix Firewalk
The Phoenix Firewalk is your opportunity to experience something truly special. Whether it's corporate team building, fundraising for a cause or charity, or for your own personal development, The Phoenix Firewalk will take outside your comfort zone to the place where transformation happens...
Your instructors are husband & wife team, Barry & Marina Collins. Barry is a Master Firewalk Instructor certified by the founder of the global firewalking movement and The Firewalking Centre, Tolly Burkan. Marina is certified by the UK's leading Master Firewalk Trainer, Steve Consalvez. Together they will help you to step out of you comfort zone, learn how the fears we create for ourselves, hold us back, before providing the opportunity for you to leave your fears behind... once and for all!
Firewalking dates back thousands of years and has been seen in many cultures across the globe, however the current Global Firewalking Movement was initiated in the 1970's by Tolly Burkan, a spokesperson for firewalking which now boasts over 4 million firewalkers and 3,000 instructors worldwide.
Staffordshire Rescue Scotland Firewalk