Stalking – A local support service
Description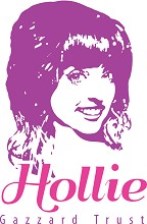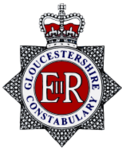 ---
This conference will provide an overview of the new Gloucestershire Stalking Support Service (GSSS) available to Gloucestershire victim. Stalking is one of the most frequently experienced forms of abuse; abuse that can destroy the lives of its victims and escalate to rape and murder.
Stalking is estimated to affect 1 in 5 women and 1 in 12 men during their lifetime in the UK; this equates to 51,643 women and 19,524 men over the age of 16 in Gloucestershire. Given the high risk nature of stalking, and the significant under reporting by its victims, many areas are now adopting best practice responses to tackle the issue. One such best practice example is a stalking clinic. This clinic aims to ensure a multi-agency response to the highest risk stalking cases; ensuring clear risk management, understanding perpetrator behaviour and tactics to disrupt, and ensuring specialist support for victims of stalking via an Independent Stalking Advocacy Caseworker (ISAC).
The Gloucestershire Stalking Support Service would not only ensure a robust response to stalking behaviour and its victims in the County, but also increase awareness of stalking, encouraging reporting and raising awareness amongst multi-agency professionals on the risks and how to respond. Raising awareness and providing advice and assistance to those being stalked is of paramount. As a part of the overall strategy for Gloucestershire, a dedicated stalking helpline will be available as advice and guidance from a fully trained Independent Stalking Advocacy Caseworker (IASAC).
This conference will provide an overview of the local service available to Gloucestershire victims and how the Police and the service will support victims. Expert speakers on the day will be as follows;
Ellie Aston, Ambassador - Paladin National Stalking Advocacy.
Dr Jane Monkton Smith - Senior Lecturer in Criminology at the University of Gloucestershire
Shonagh Dillion - CEO Aurora New Dawn
Simon Atkinson - Detective Superintendent Glos Police
Sally Morrissey - Trustee Hollie Gazzard Trust
Nick Gazzard - Chairman Hollie Gazzard Trust.
Please feel free to circulate this invite amongst relevant colleagues or other professionals you feel may benefit from the day.