About this Event
It's no secret that students in Singapore are some of the most academically gifted in the world.  But here's the thing: when it comes to US & UK universities, grades are just the first round to get through. 
Take MIT, for example, one of the top 5 universities in the US, which admitted only 13% of applicants who scored above 1500 in the SAT. What happened to the remaining 87% who are clearly high academic achievers (with SAT scores of 1500+)? The short answer is that they didn't have a compelling enough extracurricular and leadership profile - they didn't pass the second round. Without this, universities can't differentiate you from tens of thousands of other academically strong applicants.
Most students in Singapore engage in the same three extracurriculars: music, sport and cookie-cutter community service. And when it comes to leadership, students usually aim for the same-old: school captain positions or prefect positions. We're not saying that these aren't achievements - but will this set you apart from the masses and make a weary admissions officer sit up and pay attention?
Come to this event to find out how to design your unique profile to stand out from the pack! Draw inspiration from successful applicants who have gone before you, and learn how you can go beyond the classroom to take part in or create truly impactful initiatives that you'll be able to showcase on your CV for years to come.
This event will be split into a US and UK session (yes, extracurriculars matter for UK applicants too) to allow our experts to dive deep into the different strategies. Please read below for details on what the separate events will cover. 
 Details of the event 

When: 20 Oct (Sunday), 3:00 - 5:10pm
Where: Hilton Hotel (581 Orchard Road)
Agenda (details below):

3:00 - 4:00pm: Standing out as a US applicant
4:10 - 5:10pm: Standing out as a UK applicant 
 3:00 - 4:00pm - Standing out as a US applicant
A US college education is holistic and hence, so is the application process. US universities want to learn who you are and see that you are making a difference in areas that you care about. Your extracurricular portfolio will account for about a third of your overall application, so make sure that what you do counts! 
We'll cover: 
What "good" extracurricular activities look like: going beyond academic competitions, music or prefect positions

Finding your personal brand: how to prioritise your activities to create a compelling narrative 

Student case studies: actual extracurricular pathways of Columbia & Stanford admits 

How to manage your time: what you can be doing at each school year level to maximise your impact!

 4:10 - 5:10pm - Standing out as a UK applicant
Forget about your life story - it's all about your passion for the subject you're applying to. Aiming for the top 5 universities in the UK? Going beyond the classroom to demonstrate your interest is essential, and helpful for developing the depth of knowledge required for a compelling personal statement. 

We'll cover: 
Three little-known ways students can use extracurriculars to turbocharge their UK applications

Activity suggestions for different subject clusters: e.g. Law, Engineering, Medicine 

Student case studies: actual extracurricular pathways of Oxford & Cambridge admits 

Seats are free but are secured on a first come, first serve basis. Reserve your spot today! 
To start your research into US & UK universities, make sure to visit the Crimson Education YouTube channel.
About Crimson Education:
Since 2013, Crimson Education supported students have received 193 Ivy League offers and 57 offers to Oxford and Cambridge. With the expertise of our strategists, our global presence in 20+ countries and our data-backed guidance, 97% of students applying to the US have gained admission to 1 or more of their top 5 colleges and 100% of UK applicants have gained admission to 1 or more of their top 5 universities.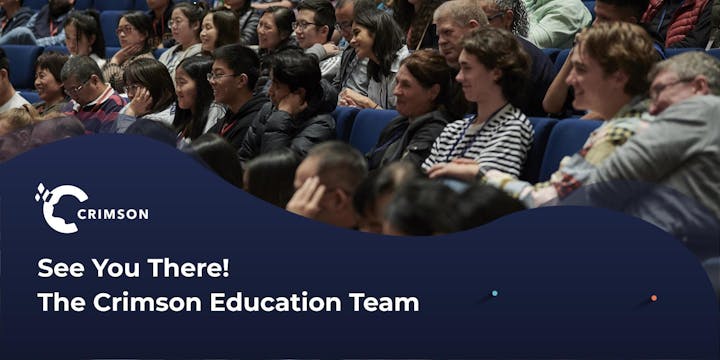 YOUR SPEAKERS
Kylie graduated from Johns Hopkins University with a Bachelor of Arts in Public Health, Anthropology and Italian Studies, along with a Master of Science in Energy Policy and Climate. She then attended Harvard University to complete a Master of Arts in Medical Anthropology.
Kylie has worked with more than a 100 students over six years, with students gaining admission to universities such as Columbia, Yale, UC Berkeley, UCLA, Dartmouth, Rice, USC, and the University of Virginia.
Kylie is an Extracurricular and Leadership mentor as well as a SAT & ACT tutor, and provides strategic support to students applying to universities in the US.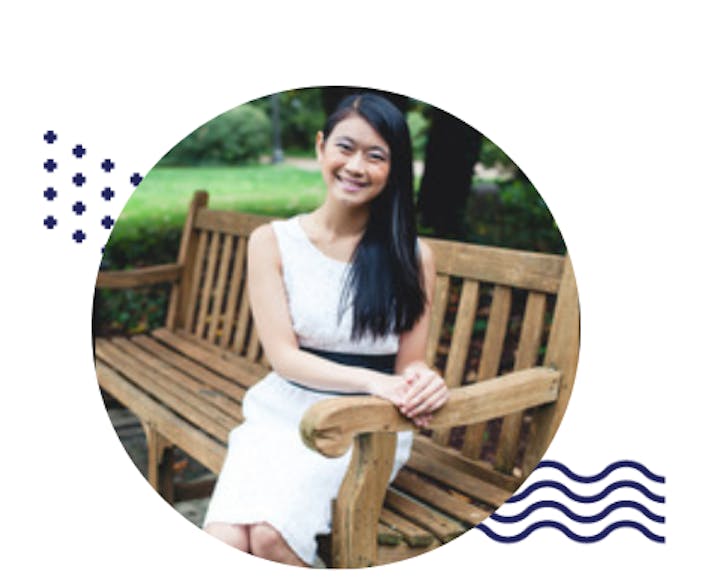 Isaac completed his LLB in law at the LSE and graduated with a first class honours. He was awarded the top prize in Advanced Torts and went on to Oxford University to complete a masters in Law and Finance. Being an avid basketball player who has represented Singapore on numerous occasions, he is also able to share with his students on how to utilise their extracurricular experiences in applying for schools. He was also awarded the most valuable player for Oxford University's varsity basketball team.
Isaac provides strategic support to students applying to universities in the UK.