Description
The headline act for this brilliant evening of stand-up comedy is Kockov - whose award winning act combines magic, mind-reading and stand-up comedy to brilliant effect. Vladimir Dimitri Kockov, hails from the former Soviet Republic of Monrokvia, where, until the winter of 1989, he lived with his 17 brothers and sisters.The heavy accented, tight-leather-trousered, mullet-hairdoed master magician, is now a resident of Barry Island in South Wales, and enjoys nationwide and international performances throughout the year.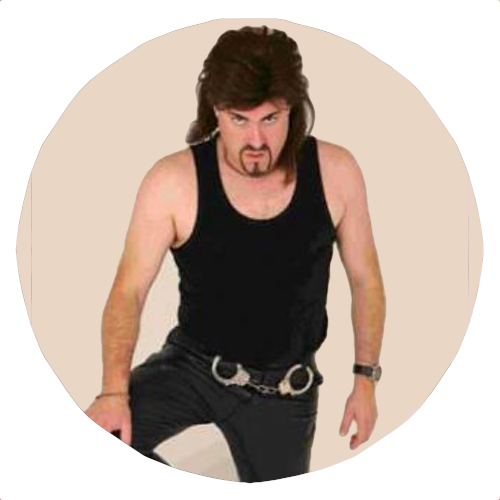 Kockov is ably supported by Phil Read and Tom Glover.

On the UK comedy circuit since 2010 Tom has avoided the bright lights of TV panel shows in favour of the best and worst (in fact, any) clubs, tents, pubs, theatres and fields that Britain has to offer. Tom has been growing in the dark depths of the south west where he is a regular MC and headliner for those rooms no other comedians can afford to drive to. Gigging to everyone from students to the ladies of the WI this plucky 28-year-old has developed a knack of winning over any crowd with his tales of life on the outside and his observations on the minutiae of the everyday. And if that's not your thing he also does funny accents and pulls silly faces.
Phil Read on the other hand as a warm nature and natural stage presence about him which makes you feel instantly relaxed during his performance. With his friendly attitude and quick wit, makes him ideal as either an act or compere.From the boot room in the back of a sports shop to the bright lights of a bingo hall, Phil has experienced and seen things that should never be spoken about but that isn't going to stop him sharing his stories with you!

So defnately one to add to the list of "things to do in Chipping Norton."