Stand Up In The Back Room at the Hard Rock
About this Event
We're back for March with one of our best line-ups ever!
Here are just some of the comics you've got on 5th March - you're in for such a treat.
PAUL F TAYLOR IS HEADLINING!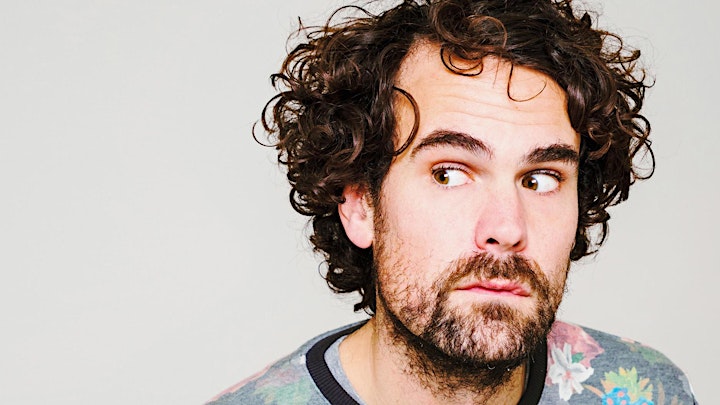 Fresh from the his stunning performance on Channel 4's Harry Hills Club Nite. Paul F Taylor is a one of the UK comedy circuit's most exciting and original stand up acts. His unique brand of humour, fusing quirky offbeat gags with surreal observational comedy is totally captivating and utterly hilarious.
"Relentlessly daft absurdism" - The List
"An enticing, dizzying prospect, who whips through a welter of daft, Harry Hill-like ideas and diversions and chucks characters around with the agility of the Pajama Men." - The Independent
"An impressive knack for both observational wit and quirky flights of fancy." - The Evening Standard
"Pauly is a funny man, inventive, brimming with ideas and has a natural ability to entertain." – Broadway Baby
"Beautifully crafted one liners… astute observational comedy" GQ Magazine
TREVOR LOCK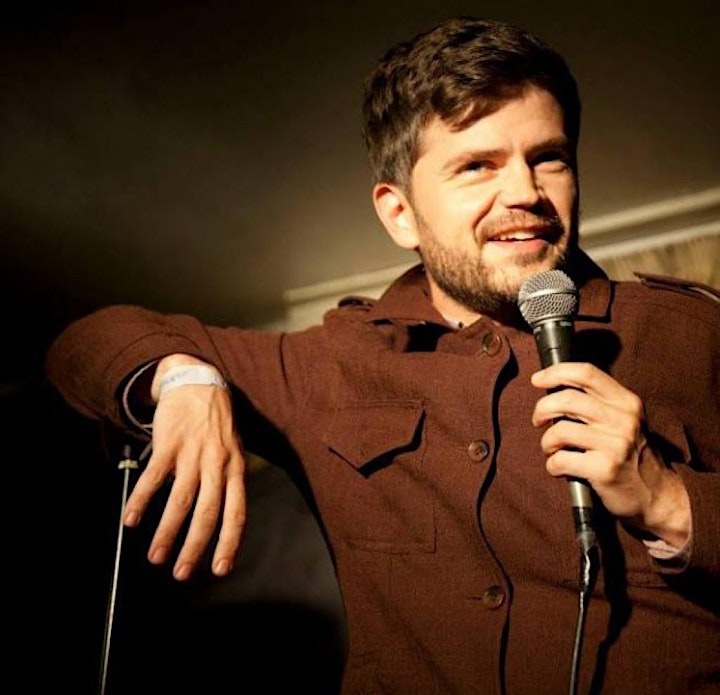 Trevor Lock first appeared on the telly with Stewart Lee and Richard Herring, on Radio 4 with The Afternoon Play and then went on tour with Stewart Lee. He starred in all three series of Channel 4's British Comedy Award winning, BAFTA nominated Star Stories, wrote two plays for Radio 4 and once addressed the Oxford Union on the meaning of life. True stories, one-liners, flights of fancy and plausible theories, all went into his stream of consciousness freestyle stand up.
The Scotsman once described him as 'Funny, moving and clever.'
TimeOut, simply as 'hilarious'
Spoonfed thought he could 'probably win an award for the most laughs in a minute.'
The Sunday Times wrote of the 'superbly comic writing' of his plays on the Edinburgh Fringe.
Then along came Trevor Lock's Community Circle. A two hour "social experiment" in which there are no jokes and no actual content and which seemingly doesn't even begin. In their respective 5 star reviews Community Circle has been described by The Daily Mirror as 'The most fun you can have without taking your clothes off.' And in The Scotsman Kate Copstick wrote that it 'blew me away … a masterclass in comedy performance'.
PERNILLE HAALAND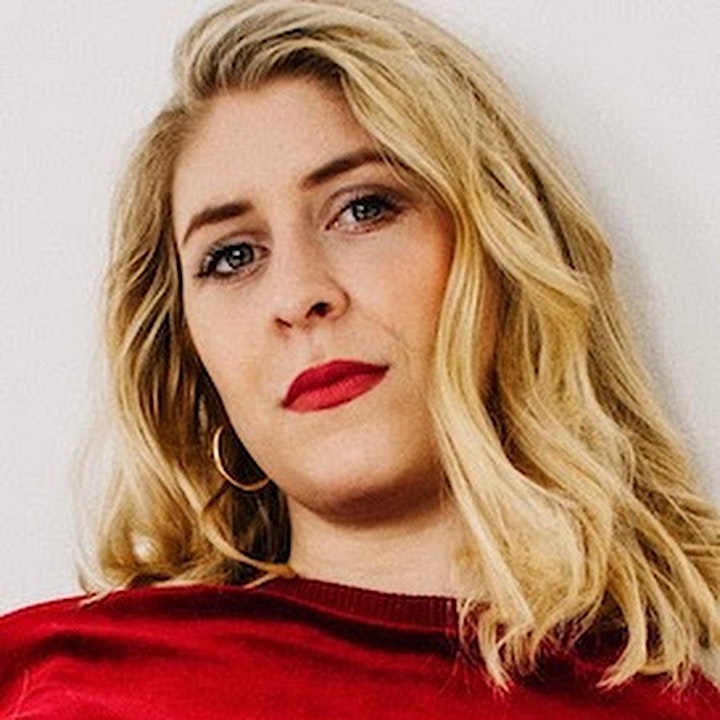 Straight out of Norway, Pernille Haaland (BBC, Soho Theatre, National Theatre) is smashing it on the comedy circuit.
"One to watch" Funny Women
"Haaland´s one-woman creation is hilarious. "**** Time Out
"Sheer ludicrous fun.." – The List
"Roaringly funny... incredibly talented" ***** Broadway Baby
"Captivating, spontaneous, surprising & delightful" **** Fringe Biscuit
"Fantastic comedy."– **** Everything Theatre
"Stand-out star." – The Public Review
JOSH WELLER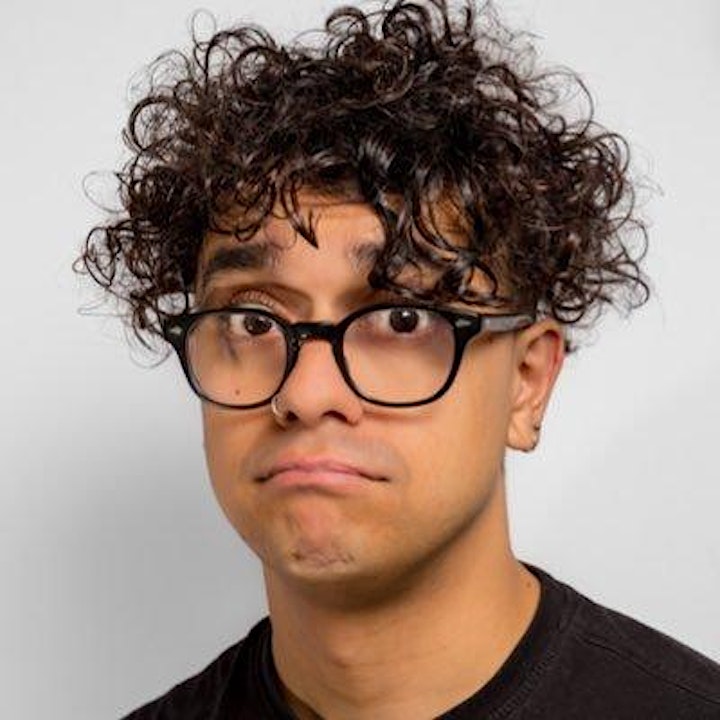 Josh is a multi-talented comic, comic book writer, singer, podcast host and now he's here to entertain you!
HEIDI REGAN
Heidi Regan, winner of BBC New Comedy Award 2017 and So You Think you're Funny 2016, Heidi has been writing comedy for over ten years, including writing for Have I Got News For You, Joe Lycett's Got Your Back, and Newsjack. You're in for such a treat! Just look at her awards and credits:
BBC New Comedy Award: Winner 2017
So You Think You're Funny: Winner 2016
Funny Women Awards: Regional Finalist 2016
Leicester Square New Comedian: Semi Finalist 2016
Stand Up Comedy Virgins Max Turner Prize: Finalist 2016
LYLE BARKE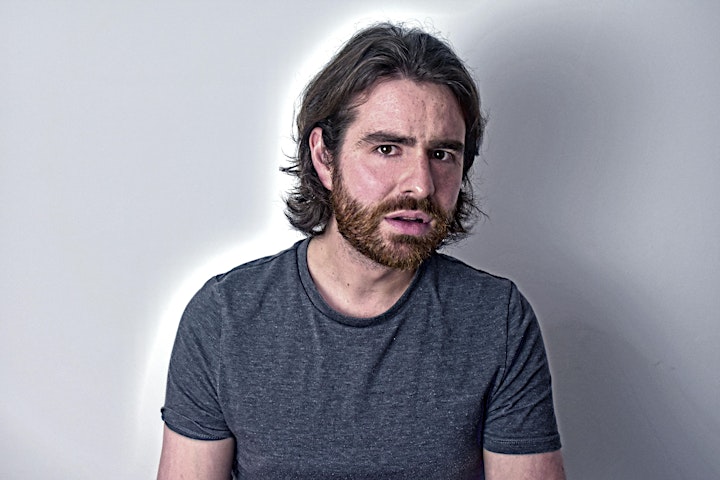 A favourite of our audience, he returns for another set! Join Max Turner Prize and Get Up, Stand Up Semi Finalist Lyle Barke for a series of embarrassing and often sordid tales.
He'll delve into his wife (not literally), his often talked about "potential," and hardcore internet pornography, all intertwined with quotes from his 86 year old Nan.
'Superb Comic Performance.' PleaseMindTheBlog
'Great stage presence. This guy is NOT shit!' Leo Kearse
AND YOUR RESIDENT MC, DARSHAN SANGHRAJKA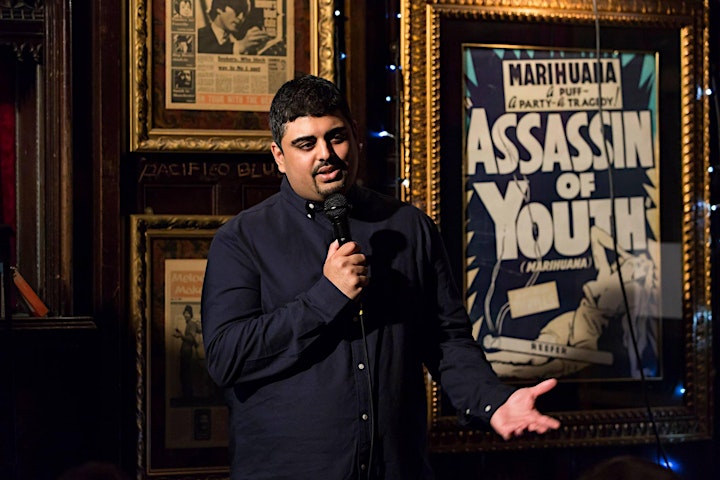 Don't miss out - Stand Up Downstairs At The Hard Rock is one of London's best live comedy nights - with acts like Joel Dommett, Rosie Jones, Eshaan Akbar, Mark Silcox, John Kearns, Ahir Shah, Sukh Ojla, Rosie Holt, Don Biswas, Harriet Kemsley, Red Richardson, Lou Sanders, Phil Wang, Evelyn Mok, Stuart Laws, and Bobby Mair.
Doors open at 7.20 and the show starts at 8pm, so grab your seats quickly. You can grab dinner upstairs before hand.