Description
Event Details:
Being an HR professional in an SME can be very different from working in a large organisation. Often you are responsible for a very wide remit, you get involved in many aspects of the business and the focus of your role will change over time as the organisation grows and its priorities and needs change.
Whether you're a stand-alone HR professional, you're part of a small people team in an SME or an independent consultant supporting a range of small businesses, this session will offer you the opportunity to think about your professional development and how you can maximise your contribution to the organisation. In this interactive session Jill Miller, Policy Adviser at the CIPD will draw on her research to examine questions such as:
• How do I go about understanding and setting clear expectations of my role?
• How do I establish my priorities, balancing what the business says it wants with what I know it needs?
• How do I make a convincing business case for change or a new people approach?
• How can I best demonstrate my credibility and impact?
• What personal development is going to benefit me the most?
Kate Dosanjh from C.C. Young & Co will give her personal reflections of working as a Standalone HR Professional in an SME, bringing the CIPD research to life.
We look forward to seeing you there!

Speaker:

Dr Jill Miller - D&I Public Policy Advisor, CIPD
Dr Jill Miller is the CIPD's Policy Adviser for Diversity and Inclusion, supporting the development of more flexible and inclusive workplaces with fair and equal opportunity for everyone to access and progress in work. Her role is a combination of rigorous research and active engagement with policymakers, academics and practitioners to inform projects and shape thinking. She frequently presents on key people management issues, leads discussions and workshops, and is invited to offer comment to journalists.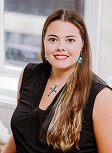 Kate Dosanjh - Operations Director at C.C. Young & Co.
Kate Dosanjh started her career in HR at C.C. Young & Co., a firm of Chartered Accountants and Registered Auditors, specialising in the music and entertainment industry. She joined the firm in 2004 as PA to the Director. Having run the office for 6 years as PA / Office Manager, Kate chose to specialise in HR and began studying for the MAHRM at the University of Westminster in 2010. She graduated in 2012, gaining Assoc. CIPD. She has since undertaken the Psychology of Management programme through the CIPD. Kate celebrated 10 years with C.C. Young & Co. in 2014. She is now Operations Director. Under her stewardship, C.C. Young & Co. has grown from 6 to 55 people with plans for continued growth and improvement. Kate is an active champion of research on HR issues faced by SMEs. She is particularly interested in recruitment, occupational psychology and organisational narrative studies.
Timings:
18:30 - arrival & refreshments
19:00 - welcome and start of presentation
20:30/21:00 - finish & departure
---
Cancellations and Refunds Policy
If you are unable to attend an event please give at least 1 working day notice and we will be happy to refund 100% of your booking fee or book you on to a subsequent event to the same value. Cancellations received after this time will be non-transferable and non-refundable.
---
Professional photography and video production may be taking place at the event, and these images may be used in future promotional materials for CIPD. Please note that by attending the event, you are giving your consent for your image to be used on any CIPD promotional materials.