Event Information
Refund policy
Refunds up to 1 day before event
Eventbrite's fee is nonrefundable.
Enjoy a brief trip into the heart of the Pennine hills aboard one of our purpose built trip boats. Reconnect with history by the water...
About this event
Standedge Tunnel - Discovery Boat Ride
COVID-19 Information
As part of our continuing fight against the coronavirus pandemic, we have introduced some measures which will remain in place after 19th July 2021. Our boat is a confined space with very limited ventilation. For this reason, we've decided to implement the following policies.
Face coverings will be mandatory during your time on the boat. Anyone over the age of 6 will need to wear a face covering and this is a condition of booking. No mask, no refund.
Currently we need to introduce a temporary age limit of 6+, this is due to the requirement to wear a face covering
Maximum capacity of the boats has been reduced to 10 persons to aid social distancing.
These rules will remain in place until further notice. No refund will be given to those who refuse to wear a mask on our boat trips.
Explore the Depths of the Pennines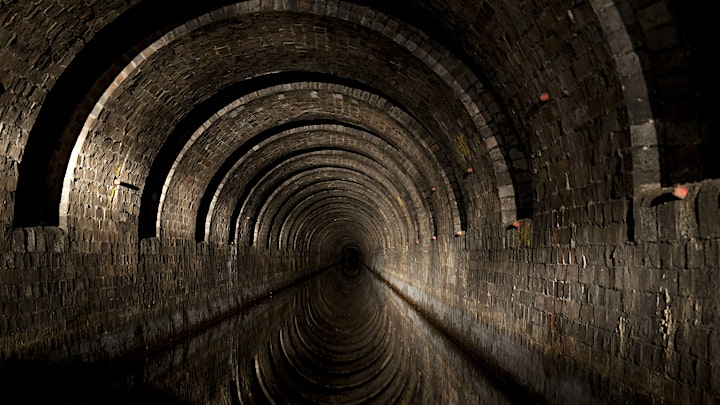 Do you know where the term 'legging it' comes from? Have you ever thought about the world beneath your feet?
Standedge Tunnel is the UKs Longest, Deepest and Highest Canal Tunnel, being 5189 metres long, 194 metres underground and 196 metres above sea level! It took 17 years to build and cost the lives of many individuals during its construction. It helped to steer a nation into prosperity by providing a fast link between Yorkshire and the ports on the western coasts of the British Isles.
With our excellent team of guides and boat masters, you'll be in good company who will be able to guide you along a short cruise of the Marsden end of the tunnel. You'll see different elements of construction along the way from the mid 1790s, right up until the present day. We will show you pictures of more advance sections of the tunnel and tell you about the notorious 'S' bend that catches boaters out! Step onboard, step back in time and discover why life is better by water...
Important Information
Our car park is located at 'The Old Goods Yard' next to Marsden Railway Station (HD7 6DH), from there, we are a 10-15 minute walk along the canal towpath which is signposted. Disabled parking bays are located at our Visitor Centre (HD7 6NQ).
To ensure an online departure for everyone, please arrive at the wharf in front of our Watersedge Cafe around 10 minutes before your trip commences. Unfortunately, we will not wait for late arrivals.
Requirements & Exclusions
Due to the unique nature of the Tunnel and the boats that we use, certain requirements and Exclusions are in place.
Dogs are not permitted to board our boats, this is due to the confines of the cabin and for the health and well-being of your furry friend and our other passengers. (Registered Assistance Dogs are permitted). Our cafe and museum is very dog friendly 🙂
Food and Drink are not permitted
Smoking is not allowed on board our boats
Helmets (provided by us) must be worn if you are outside the main cabin.
Flash photography is permitted, however if you're taking photos towards the rear of the boat, let us know so that our driver can deflect their eyes.
Access information:
Our trip boats are confined spaces but have some extraordinary features for a boat of its kind!
At the present time due to our policies to mitigate against COVID-19, our wheelchair spaces are currently out of use. We apologise for this.
Guide dogs are permitted onboard.
The tunnel can provide some interesting sensory inputs to those of us with a sensory impairment, it may be advisable to bring along some ear protection for those who need it.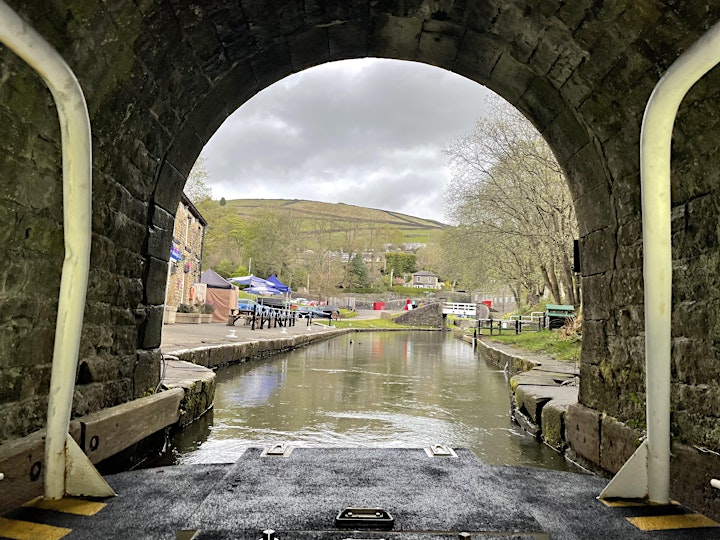 Refund Information
Refunds can be requested up until 24hours before your trip. Although we've set this to automatically refund, it appears the Eventbrite platform is struggling with this. If you haven't received a refund and your trip is at least 24 hours away, please contact us by email at standedge@canalrivertrust.org.uk
Less than 24 hours before your trip, tickets are non refundable unless the reason for refund is within our control (for example, equipment failure)
Eventbrite fees are non refundable, except when the refund is due to a fault on our part.
Date and time
Location
Standedge Tunnel and Visitor Centre, Canal & River Trust
Waters Road
Huddersfield
HD7 6NQ
United Kingdom
Refund policy
Refunds up to 1 day before event
Eventbrite's fee is nonrefundable.
Organiser of Standedge Tunnel - Discovery Boat Ride - Deep under the Pennines
We're the charity who look after and bring to life 2,000 miles of waterways, because we believe that life is better by water.

Our research shows that spending time by water, whether it be your lunchbreak, daily commute or just a weekend stroll, really can make us feel happier and healthier.

With ever increasing rates of obesity, stress and declining mental health in the UK, we are uniquely placed to make a significant contribution to improving the wellbeing of millions of people. Our canals and rivers run through some of the most heavily populated communities in England and Wales, providing accessible green and blue space where it's needed the most.

That's why, here at the Trust, we're working with volunteers and communities across England and Wales to transform canals and rivers into spaces where local people want to spend time and feel better. We know this will bring wellbeing opportunities to millions.

Our work involves not only looking after our waterways, but promoting them widely to the eight million plus people who have waterways on their doorstep so that many more people benefit from our free, accessible and local source of wellbeing.

We have a range of events which you will be able to take part in around your local waterways.