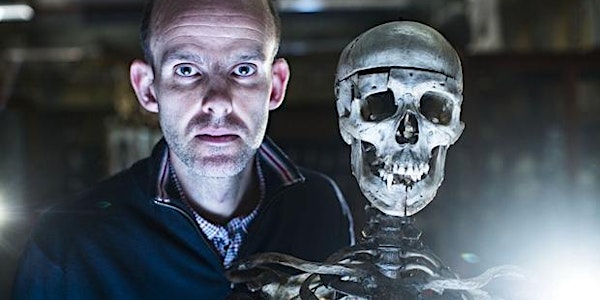 Standing on the shoulders of giants: Diary of a 21st century anatomist
Event Information
Location
Anatomy Lecture Theatre
Doorway 3, Medical School
Teviot Place
Edinburgh
EH8 9AG
United Kingdom
Description
The Chair of Anatomy at the University of Edinburgh - the first such position to be created anywhere in Great Britain - was founded in 1705. The purpose was to promote teaching and understanding of anatomy "in all nations and cities where the health of the bodies of men are regarded".
The importance of Anatomy as a core foundation of medicine and biomedical science remains much the same in the 21st century, although the opportunities for delivering anatomy research, teaching and public engagement have changed beyond all recognition from those early days.
During his lecture, Professor Tom Gillingwater (the 15th Professor of Anatomy) will explore the exciting opportunities that exist for an anatomist working in the 21st century. He will detail how the wonder and beauty of the human body remains as alluring and challenging today as it has ever been, and how modern Anatomy activities are helping us better understand the form and function of the human body in health and during disease.
This lecture will be followed by a reception in the Anatomical Museum.
This lecture is free and open to all.
Image courtesy of The Times Online
***
Details of the University of Edinburgh full privacy notice can be found here
We want to run a safe and accessible event and provide the best possible experience for you. By providing any information required on the booking form, you are giving the University consent to hold and process this data about you and to advise our suppliers of these details, under data protection regulations, for the purpose of running this event. By providing this information about your guest[s], you are confirming that you have their permission to share this data with the University for the same purposes. Any dietary and accessibility requirements are deleted following completion of the event.
Photography notice
This event may be photographed and/or recorded for promotional or recruitment materials for the University and University approved third parties. For further information please contact cmvm.events@ed.ac.uk
Date and time
Location
Anatomy Lecture Theatre
Doorway 3, Medical School
Teviot Place
Edinburgh
EH8 9AG
United Kingdom