Are you 18-30 years old and looking for a job? Are you interested in career in the NHS? Read below!
About this event
Live interviews for entry-level NHS roles!
Are you 18-30 and looking for employment in Guildford, Surrey?
Are you interested in a career where you can make a difference?
In partnership with Royal Surrey County Hospital NHS Foundation Trust , The Prince's Trust are offering a FREE online employment training course, aimed at helping you start a career within Health & Social Care and becoming a successful applicant.
This 3-day course will help you to discover more about the wide range of clinical, admin and retail roles available, learn from industry experts, and receive training and interview support to help you in your application.
On the final day of the course you'll have the opportunity to interview with employers that are hiring for the roles you're interested in right now!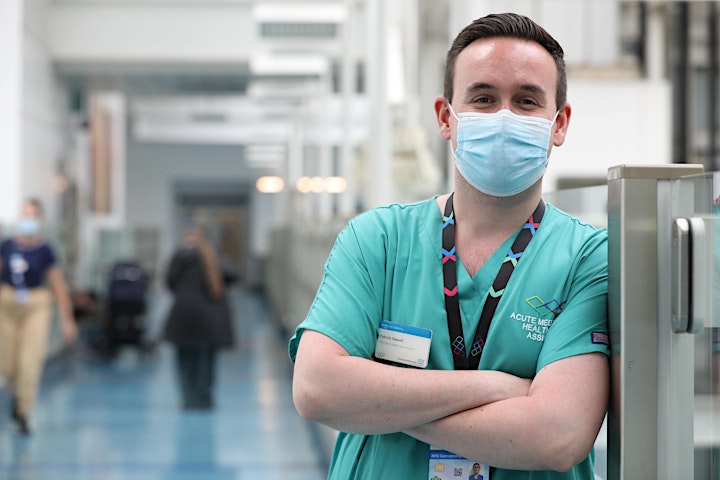 WHO: Young people aged 18-30 who are motivated and ready to work!
WHEN: Taster day: 30th July || Main programme: 3rd – 5th August (you must be available for all of these dates)
WHERE: Take part remotely from home using your computer!
HOW THE COURSE WORKS:
Taster day:
Once you have signed up and returned the application form, we will invite you to take part in a Taster Day on Friday 30th July. At the Taster Day, you will learn more about what the programme involves, as well as what role vacancies are currently available. There will also be an opportunity to ask any questions you may have.
Programme:
We'll spend time getting to know you and we'll also introduce you to the role vacancies available and discuss what each role will involve.
Over the three days, we'll help you gain vital knowledge designed to set you above the competition when applying for vacancies with the Royal Surrey County Hospital NHS Foundation Trust. This includes: learning about the sector and value needed to succeed, meeting industry experts so you can ask questions, and interview support and feedback.
Interviews:
At the end of the programme, we will set up live interviews with Royal Surrey County Hospital NHS Foundation Trust who will be hiring for live vacancies. The Prince's Trust will then continue to support you on your journey to employment and a career in the NHS for up to 6 months!
Don't forget!
The programme is open to unemployed young people aged 18-30 who live within a commutable distance of jobs to Guildford, Surrey.
All the sessions will take place online. Ensure you have access to Zoom on a preferred device (i.e. laptop, tablet).
Be prepared to start work immediately. Before you sign up, think about how the current government measures will affect you and the people at home with you.
After registering your details, a Prince's Trust Executive will give you a call to check that you're eligible for the programme (i.e. you're aged 18-30 and ready for a new job) and invite you to the Taster Day.
Organiser of Start a career in the NHS with entry-level roles available (Surrey)