Autonomous Systems: How Innovation is Shaping the Industry
About this event
Do you know how food and parcel deliveries or even cab drives could cause up to 800 million job losses by 2030? The driving force behind this disruptive change is the development of autonomous systems, which will deliver significant progress for the Internet of Things. Especially mobility startups are shaping this transformation and revolutionizing the logistics and mobility industry. Whilst offering plenty of opportunities, many points regarding the safety and the meaning of this innovation for the future of mobility, are yet unclear to the general public.
In the next episode of START Over we will therefore take a look into how innovations, such as autonomous systems, are shaping the industry.
That is why we are excited to host the third episode of START Over together with our strategic partner Microsoft , to get deep industry insights of autonomous system experts.
We are looking forward to seeing you on June 8th at 3 pm CET!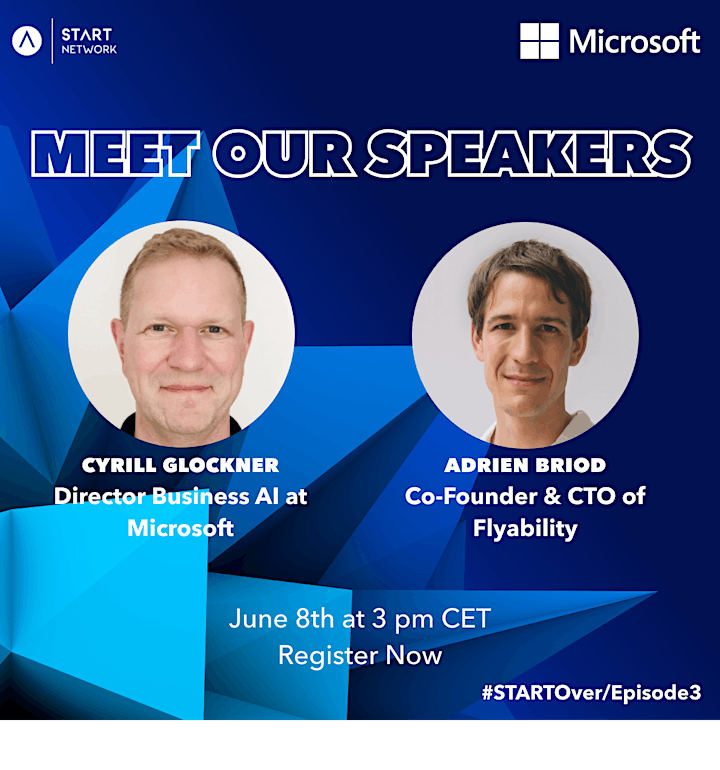 Organizer of START Over: Autonomous Systems - How Innovation is Shaping the Industry