Multiple Dates
Start Something: Captaining your ship - pressgang the crew?
Description
Start Something: From Benchtop to Business
Introducing & inspiring entrepreneurship in Bristol's Postgraduate academic community; supporting the development of the South West eco-system.
Start Something kicks off the new year on 18th January:
18th January - Captaining your ship - pressgang the crew?
One of the key entrepreneurial skills is the ability to build effective teams; more often than not this needs to be done before the team can be appropriately rewarded and the entrepreneur needs to convince key people that the new venture is worth joining at a risky early stage. Forming a viable team to deliver the business vision is a critical step as it is often one of the first things other stakeholders, such as, investors, partners and customers look at when evaluating a new venture. What leadership characteristics are required to ensure team members perform at the highest levels? How do you put a team together? Will everyone get along and what happens if they don't?
Join us for a panel session and put your questions to our experienced guests. We will be joined by: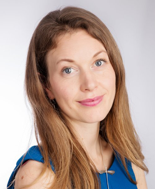 Sonia Home, CEO of C-Me Colour Profiling, a behavioural profiling tool that helps teams measure and navigate different ways of working – different preferences.
Sonia studied Anthropology and Theology at Cambridge University then worked in television before moving her communication skills across sectors to be Chief Executive of two national charities. Overseeing dramatic growth in both charities Sonia went on to advise charities and businesses in their communication, strategy and team building. Drawn to learn more about the most effective tool she came across to help leaders and teams develop, Sonia now leads the team at C-me. Sonia is also an NED of Wrc (An Innovation centre for water and other utilities) and has been on several charity Boards.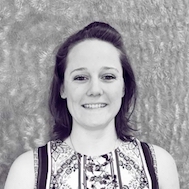 Gabby Shaw, Principal Consultant for High Growth Digital and Technology with Adlib Recruitment.
Gabby brings together emerging and talented digital specialists (SEO, PPC, affiliate, CRO, creative or socially focused) people with multi-national agency groups, big brands, boutique agencies and ambitious SMEs.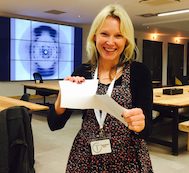 Sarah Williams is a business owner and HR director with over 20 years' experience in Tech, Retail, Manufacturing and not for profit. Sarah's specialisms are in all areas of HR but with particular strength in culture development, reward/recognition and talent management, together with experience in marketing, brand and communications.
Sarah founded Mango HR - HR4Tech, over two years ago to provide outsourced HR and Change solutions to fast growth tech companies across the south of the UK.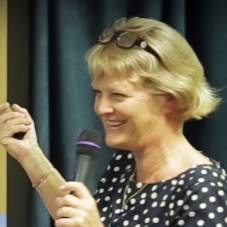 Jane Garrett, Enterprise Lead Fellow with the Quantum Technology Enterprise Centre. Jane is an experienced business manager, with a scientific background with over 25 years in technology company management. She has a degree in Physics and spent many years as an employee learning the 'ropes' before embarking on developing her own Internet software business, Netcentric Systems, which she bootstrapped, raised equity funding and eventually floated on London's AIM in July 2000.
This session is very kindly sponsored by TLT LLP Solicitors and will be hosted in their new events venue overlooking Bristol at One Redcliffe Street. We look forward to seeing you there.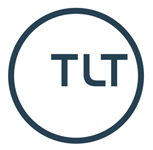 Who are we?
Start Something aims to introduce and encourage postgraduates to consider entrepreneurship as an alternative career path to research, and introduce them to a network of professionals that can help them on their journey. For the professional community Start Something offers the opportunity to meet and engage with entrepreneurially minded individuals seeking to create the high growth businesses of the future.
Who is it for?
The series is particularly relevant for postgraduate students considering future career paths, those exploring entrepreneurial opportunities and looking to build high quality networks with experts and practitioners. It is also a chance for the business community to mix with the next generation of talent. The programme will encompass:
A series of eight free evening lectures and networking sessions, open to academics and business professionals interested in entrepreneurship. Each session is based on a topic of entrepreneurship and delivered by industry practitioners who can speak from personal, practical experience.
Development of a network that encompasses entrepreneurial talent from the university and practitioners from the business community involved in entrepreneurial business.
Start Something is for people who want to:
Find out how they can develop their business idea,

Learn the 'how to' by developing basic business skills,

Explore the entrepreneur inside,

Build skills needed for entry to business creation competitions & external programmes,

Meet like-minded individuals and develop multi-skilled teams,

Know how to transform an idea into enterprise,

Network with experienced and successful entrepreneurs.
Sessions will run from 5 pm to 8:30 pm and will feature talks and panel sessions from experienced entrepreneurs who have been through the process. Every session will be followed by a networking event where you can meet fellow entrepreneurs, members of the business community and engage with the support mechanisms to help you Start Something. If you are with a university then please use your University e-mail address.