Location
The Møller Centre
Churchill College
Storey's Way
Cambridge
CB3 0DE
United Kingdom
Description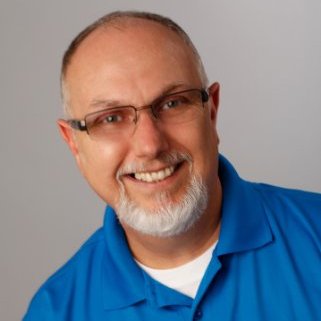 The Cortana Analytics Process (CAP) guides you through working with data from origination through computation and presentation - the Azure Data Factory provides the orchestration mechanism for complex workloads. In this bootcamp, you'll cover a series of modules that guide you from understanding an analytics workload, the Cortana Analytics Process, the foundations of data transfer and storage, data source documentation, storage and processing using Hadoop (HDInsight) and other techniques. You'll also learn how to work through a real-world scenario using the Cortana Analytics tools, including the Microsoft Azure Portal, PowerShell, and Visual Studio.
Join Buck Woody from the Machine Learning and Data Science team at Microsoft for an intense, hands-on session that walks you through a representative solution using multiple products including Azure Data Catalog, Azure Data Factory, HDInsight (Hadoop) and more.
Requirements:
You'll need a laptop with connectivity to the Internet

You'll need an Azure Account (MSDN is acceptable, as is the free account, but don't start the free one until the day or two prior to class) capable of running multiple components such as HDInsight and Storage

The ability to use the Remote Desktop Protocol (RDP) to use the Data Science Virtual Machine in Azure from the event
Session Details
Date Friday 9th September Level 300 - Normal (attendees may require a working knowledge) Type Full-day Audience Anyone with an interest in relational and non-relation data processing, analytics, machine learning and data storage. Speaker Buck Woody (
blog
|
twitter
) Price Ranging from £140.00 (Early Bird) to £160.00 (Late Bird) + booking fee + VAT with a 50% discount code provided upon purchase off a second precon day. Location The Møller Centre, Churchill College, Storey's Way, Cambridge, CB3 0DE. Prerequisites
A welcome letter will be sent outlining the following in more detail, but the session prerequisites are:
A

background in data technologies, such as working with Relational and Non-Relational data processing systems

A general level of predictive and classification Statistics
A general understanding of Machine Learning
A subscription to Microsoft Azure (full or trial)

A laptop with Visual Studio installed – the Community Edition (free) is acceptable – Version 2015 preferable

Azure SDK and Command-line Tools installed

Azure Storage Explorer

Power BI Desktop
Additional Information The session will include hands-on labs. A laptop and a Microsoft Azure subscription are strongly recommended.
About Buck
Buck Woody works on the Microsoft Machine Learning and Data Science Team, using data and technology to solve business and science problems. With over thirty years of professional and practical experience in computer technology, he is also a popular speaker at many conferences around the world; the author of over 650 articles and seven books on database and Machine Learning technologies, teaches Database courses and sits on the Data Science Board at the University of Washington, and specializes in data analysis techniques.
Other SQLSaturday Cambridge pre-conference sessions
---
Terms and Conditions of Sale
Paid tickets are transferrable to another candidate only upon request (and where possible). The "Buy one and receive a 50% discount on another" offer is strictly limited to purchaser (and availability) and is non-transferrable (except where the primary ticket has also been transferred). This offer may not be used in conjunction with any other discount codes and is strictly once per person. Tickets are non-refundable except in the event of cirmcumstances beyond our control which result in the cancellation of the event/ session/ speaker. In the event of precon cancellation, we will not be held liable for any third-party costs or fees (such as accomodation and travel), but we would endeveour to try and offer an alternative and comparable substitute speaker in a timely manner and provide as much notice as possible in order for alternative arrangements to be made. The event reserves all rights to amend terms and conditions where necessary in order to deliver a successful and profitable conference but will only do so under exceptional circumstances.