Sales Have Ended
Registrations are closed
Ticket sales have now finished for this course. Be the first to know about our GDS courses please check our website: https://tinyurl.com/yc3976l6
Sales Have Ended
Registrations are closed
Ticket sales have now finished for this course. Be the first to know about our GDS courses please check our website: https://tinyurl.com/yc3976l6
This course is suitable for those in the early stages of setting up a business to creatives who may have been trading up to 2 years.
About this event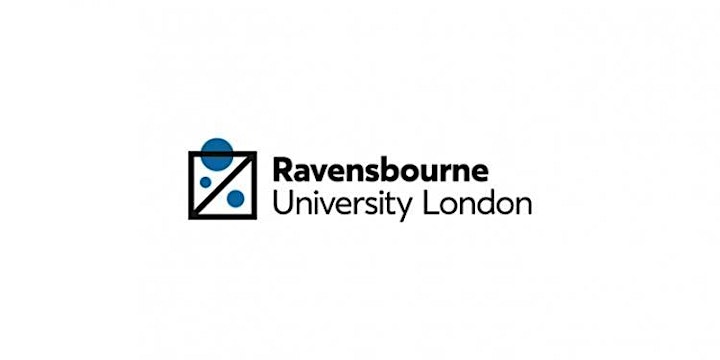 This course runs for 8 consecutive weeks, between Wednesday 15th Sep - Wednesday 03rd Nov 2021.
Times: 18:00 - 20:30
* Please note you need to be aged 19+ and UK resident. Priority will be given to Greenwich residents but other borough tickets are also available to book. ID proof/number will be required when registering for the course. Course might be postponed or cancelled if minimum numbers not achieved".
** Please note this is an online, live course with assignments, no access to Ravensbourne University London due to Covid19 pandemic. A Zoom account will be needed to access the course."
This free online course is for emerging creatives in London including artists, illustrators, designers, makers, photographers, fashionistas, digital creators, film makers and performers. This course is suitable for those in the early stages of setting up to creatives who may have been trading up to a year. It is also an opportunity to meet local artists, designers, makers, photographers and perform and build a sense of community and develop your networks with new people who are on a similar journey. In eight evening classes we will cover all the essential aspects of starting an arts practice, design business or working freelance. We will cover all the basics of starting up, planning, funding, researching your market, audience, collectors, commissioners or customers. As well as exploring other aspects such as trends, crowdfunding, networking, social media, and promotion. It's important to understand some less glamorous aspects of being sole or team enterprise such as legal matters, intellectual property, money management, what to charge, tax, cashflow and getting paid.
There is much to learn about earning a living from your art, craft, or creative skills, artworks, products or services. You may be in the early stages of setting up or you may have been trading for a year or so. In either case if you haven't received much guidance from a specialist adviser or had access to professional practice programmes then you might find 'this creative business workshop' an idea offer for you.
LEARNING OUTCOMES
At the end of this workshop you will be able to:
Know if and when you need to register as self-employed, partnership or as a small limited company.
Be able to identify a market and attract sales, commissions, projects and opportunities
Create promotional and digital materials and improve your social media presence
Understand more about money management and how to cost and price an artwork, creative product or service
Learn more about important legal issues which will limit your liabilities
Develop a greater confidence in term of be able to make more informed decisions
Build a sustainable and profitable business, practice or freelance portfolio
WHO IS THIS WORKSHOP FOR?
Those who seek to turn their creative skills, artworks, creative products and services into a part-time or full-time practice or business
Those who wish to learn more about a broad range of creative and digital business knowledge, theory and practice
Those who seek to develop some kind of comprehensive business or action plan, either for themselves or to attract funding
You will finish the course maximising the possibilities of your new creative business and with a clear idea of what and how to achieve it.
This is an online live course, where you will be taught by an experienced tutor in creative industries.
About your tutor
Alison Branagan is an author and visual arts consultant. She has written several business start-up and enterprise books her most recent publication is 'The Essential Guide to Business for Artists & Designers' (2nd Edition, Bloomsbury reprinted 2019). She is also an associate lecturer at Central Saint Martins, a consultant to The Association of Illustrators and a Craft's Council Talent Development Associate.
*Learners must be age 19+ and must bring their own smartphones*
Minimum smartphone skills required to commence the course. We will advise you on which apps to download before the course starts, if any needed. Basic computer skills needed such as downloading apps, transferring photos, saving documents are needed etc....  
Before starting the course we will be asking to send samples of your creative work so the tutor can help you with your creative and digital venture.
There will be assignments, so please make sure you can commit to the course and homework. You will work mostly individually but you will share your path and development with the whole course cohort.
This opportunity can be used to enhance your skills in development and preparation towards subsequent education and/or employment, if you are starting your own business or already run your own business, or alternatively as an enjoyable way to engage with new people and new ideas.
Past learners have gone onto our Access to Higher Education course and BA courses at Ravensbourne.
Basic IT skills are required to commence the course, however no experience is required.