| | |
| --- | --- |
| START UP BOOT CAMP at The Start Up Hub | |
Event Details

BOOT CAMP FOR START UPS in TELFORD, SHROPSHIRE & HEREFORDSHIRE
The START UP HUB
HADLEY PARK EAST
TELFORD
TF1 6QJ
GOT AN IDEA and want to bring it to life?
This event is a two hour planning session to build your START UP business plan
PLUS
Create a sales and marketing plan to SELL, SELL, SELL

Come into a business environment where 'ideas come to life'.   
You will meet people of all ages starting up in business and here you will find the practical start up tools and confidence for your new venture.
Sugar boost chocolate bar, water & energy drinks
START UP NOW!  So here's where you start:
1. THE Idea & The Plan : Test your idea | Research the Market | You need to have a PLAN | We have a template BUSINESS PLAN its the best basis for a start up business in the UK today and we will have copies for you at the event
 2. Naming the business: Buy your Domain URL | Register Twitter Name  - they don't have to be the same .. |  so important that this is RIGHT.
3. The Finances : Think about your Pricing | Work out your cash flow - will you make profit?  Do you need a Start Up Loan ?| We work with VIRGIN START UP and can help  out with loans from £500 upwards
4. Where is your business based?  With people around? | Home, your garage or shed is fine >>> as long as you can connect with people and businesses | Do not stay isolated and alone - not healthy for you or the business
5. Customers : Who are they? | Find Them | There's no such thing as 'SELLING' now you need to create a FAN BASE and provide something that your customer NEEDS | Just like the presenters of TOP GEAR 1MILLION signature petition and they are all CUSTOMERS for the BBC (shame they have a monopoly and we have to pay whether or not we want to be customers, but thats another story!) Follow the TOP GEAR Business Strategy and make your customers your FANS
6. WHATEVER BUSINESS YOU HAVE ITS ALL ABOUT SALES WHICH is all about customers.  Customers are KINGS in your business and 'marketing & selling' is simple: solve a problem for your customer and TELL THEM ABOUT IT.   MAKE A NOISE | Your online image is crucial | You need Business Cards (SO MANY NEW ENTREPRENEURS forget this) | You need to get out and about and get marketing & networking | Find your customers | Tell them about your business.......remember to BLOG to ensure you establish yourself as the expert in your niche | ..and more....
7. The Brand  YOU ARE YOUR BRAND remember your SOCIAL MEDIA ESSENTIALS - people can find you - make sure you represent your brand well and with integrity | Tell your story - stories sell!|
8. The Set Up : You need a simple template invoice | Register as a sole trader with HMRC | If you are claiming JobSeekerAllowance ask your advisor about New Enterprise Allowance | You may also need to register as a limited company, either now or in the future we can help with the basic pros and cons |
9. HELP - the help is MORE important than the MONEY.  If you apply for a VIRGIN START UP LOAN, they have a brilliant pool of 800 mentors nationwide and also help the new business with associated Virgin company benefits and connections.  IF YOU NEED A START UP LOAN:
The START UP LOAN IS BACKED BY THE GOVERNMENT AND IS LOW INTEREST and arranged through VIRGIN START UP.  We can help arrange the application for you.   The Start Up Finance can be secured for equipment, a vehicle, stock, web development, marketing, print products and working capital to keep you going until the business makes a profit.  Applications for StartUp Loans can be taken for between £500 & £25,000 repayable over 1- 5 years and these loans are Government backed and come to you at low interest (6%) with the vital 12 months mentoring support and a pack of corporate benefits to help you start and grow your business.  
10. START NOW
RESERVE YOUR FREE PLACE at the START UP BOOT CAMP NOW BY CLICKING THE TAB AT THE TOP OF THIS PAGE: PLACES ARE FREE BUT REGISTRATION IS VITAL AS ACCESS TO THE VENUE IS BY TICKET ONLY ADMITTANCE.
All our work and entrepreneurial support is backed by husband and wife entrepreneurs Graham and Jenny Wynn from The TTC Group.  Without their invaluable help and investment over the past years in Telford, we could not even have made a start. 
When YOUR business is a success, please give back to help other new entrepreneurs have the same life and business chances that you will find at our events.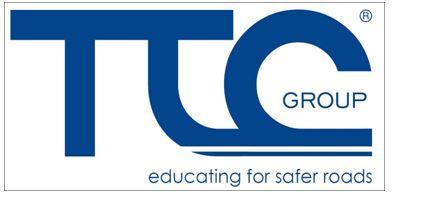 When & Where

TELFORD ENTERPRISE HUB
Hadley Park EAST
TF1 6QJ Telford
United Kingdom


Organizer
We have been supporting local entrepreneurs since 1997 and fervently believe that entrepreneurs can be taught.  The skills to start a business or become self-employed are easily acquired and can be life-changing.  Not only do local self employed people and entrepreneurs stay local and buy local, they drive the local economy with every pound they take worth £4 to the local area.  These are the businesses that make the region a better place to live and work.
We are the main provider of start-up training in the area (offering 35+ training places a month) and we also work with Transmit StartUps helping with applications for Start Up Loans through the government funded Start Up Loans Company.  The start up finance comes with one to one support to develop the business plan and once the loan is approved, the entrepreneur is provided with an invaluable pack of corporate benefits to help the new business flourish.
We manage local networks for like-minded business people and are priveleged to work with inspiring and highly ambitious business owners.