Description
Tuesday March 20th 2018

10.00 am – 13.00 pm
Old Richmond Town Hall, Whittaker Ave, Richmond TW9
Imagine being able to turn your passion in to profits by starting your own business.You work the hours that suit you best from your desired the location and create the income that you want doing what you love.
"The way to get started is to quit talking and begin doing."
Walt Disney
Do you have a burning desire to start your own business?

Have a great idea and don't know where to start?

Have you started a business and not getting the results that you want?

Are you a slave to your business?

Do you want to know how you can beat the competition?

Are you looking for proven strategies that work to grow your business faster?

Would you like to secure funding to start or grow your business?
Invest one morning with us and walk out with a viable roadmap focusing on all key areas of growth; sales & marketing, finance, operations, HR & talent, product development and technology.


REGISTER NOW
Get a clear vision, actionable plan and support to start or grow your business.
The most successful businesses big and small have a well-defined business plan and roadmap that they follow. They are clear on their vision, mission, values and USP's.

Without a clear roadmap for your business - failure is much more probable. 10% of businesses live beyond 10 years and enjoy long term success.

A business plan will ensure you achieve your business goals quicker. The business plan is your roadmap. It gives you the focus that many business owners say they lack. Importantly, your business plan is your doorway to securing finance and investment. In short, a business plan is essential if you're serious about growing your business.

What will this workshop do for your business?

Get clarity on where your business is at and where you want it to go

Create short, medium and long term business objectives

Complete a 2-page working business plan that you can immediately start to follow

Build a sales and marketing strategy

Identify your target audiences and how best to sell to them

Review online and offline marketing strategies & find out what suits your business

Research and development of your target market

Understand your competitors

The best ways to analyse the current market conditions and turn them to your advantage

Create a Business model and clearly defined revenue model in place

How to raise much needed funds to start up or to grow your business

We will help you uncover your true USP's and build a marketing strategy which is easy to implement, and will quickly sky rocket your results

Use your plan to create an effective marketing strategy that will catapult your business forward.

Learn the tips and tricks to get your brand more traction and close more sales

You can have the best product or service in the world however if no one knows about it you won't make any money.

Who is this Workshop for?

A business owner that wants to improve their company performance

Someone who wants an actionable plan to achieve objectives

Anyone thinking of starting a business and you want to save yourself pain, time and money

A start up or SME enterprise that wants to grow
All businesses start small. Use our proven formula to help grow your business.

Success is not luck, it's a choice.
It is about imagining the success that you want and then working out a plan that will get you to that point and beyond.

Follow our simple steps to complete a ready to use business plan by the end of the session.

It's about creating an easy to use roadmap that will transform your business, increase your sales and get a solid strategy in place.

It gives you the potential to dramatically increase your earnings.
REGISTER NOW!

About Helen Roberts, MD CPG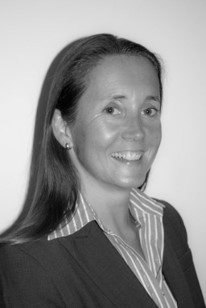 Passionate about growing businesses, Helen has been assisting CXO level executives of both national and international SME's to shape their business, implement growth and build lasting infrastructure. Helen followed her own passions, and built her business on that foundation. In just over twelve months after starting her business, she had made one million+ and then went on to grow from strength to strength. Since then, she has assisted many of the world's leading investment banks, and other Fortune 500 companies and has coached, mentored, trained and supported thousands of SME's across the globe.
So why listen to us?
CPG have built a number of successful multi-million pound businesses and have an 18 year track record of success. We have trained, coached, mentored and supported over 50,000 people many of which in their own business. We can do the same for you.

Building a business takes hard work. We know the challenges, the pitfalls and the road blocks. We can help you to navigate these challenges successfully and come out the other side from a position of strength.

How much is it worth to you to transform your business?
Numbers will be strictly limited to 10 to ensure maximum personal attention.


"There are risks and costs to action. But they are far less than the long-range risks of comfortable inaction."
John F. Kennedy