Is 2021 the year you'll step out and launch your own Supported Living and/or Healthcare business?
About this event
"The path to success is to take massive, determined actions" - Tony Robbins
Start the New Year with some Action
RESERVE YOUR SPOT HERE!
We'll give you the support basic principle and tools you need at our free event - please join us!
This is a great networking opportunity and empowering event aimed for start-ups and SMEs in the Healthcare Business
The event will demonstrate a full start-up andstrategy for Healthcare Business on #howtosetupanursingagency / #carehome #supportedliving #homecare and/ or other business opportunities within the health sector.
- CQC (Care Quality Commission) Registration, CQC New Legislation and CQC inspection readiness
- Tendering and Contracts: information on how to secure contracts for your new and or existing healthcare business
- Step by step guide on Compliance - briefing on policies and procedures for healthcare business and step guide on the compliance process ie policies and procedure, DBS registration, HR Policies and regulation updates
- Funding: Guide to access and tap into funding
- Marketing Strategies -: strategic marketing tips for your healthcare business
- Operation: tips on how to recruit staff for your new healthcare business
Tips on other opportunities to expand your business
Who should attend?
• Recruitment agency start-ups
• Healthcare business start-ups
• Supported living start-ups
• Domiciliary start-up and owners
• Anyone thinking of setting up any healthcare business
• Anyone looking for ideas on healthcare businesses
DON'T MISS OUT!
The aim of the 'Business Start-up zone' event is to promote small businesses and start-ups through motivation and confidence building - Breaking barriers in the small business world and turning dreams into reality!
Come and meet like-minded people willing to share great opportunities and ideas through networking on a business platform.
TESTIMONY FROM PREVIOUS ATTENDEES:
"What an awesome time I had today!
Thank you Angie for the knowledge shared, you made the training so simple and easy to understand. For years, I have been looking for who to put me through on how to start a supported living and voila!!! You touched every important bit in 5 hours!!! I can now conveniently and confidently put someone through when they come to me and of course, signpost them to you for consultancy.
All in all, I just want to say, THANK YOU!"
RESERVE YOUR SPOT HERE!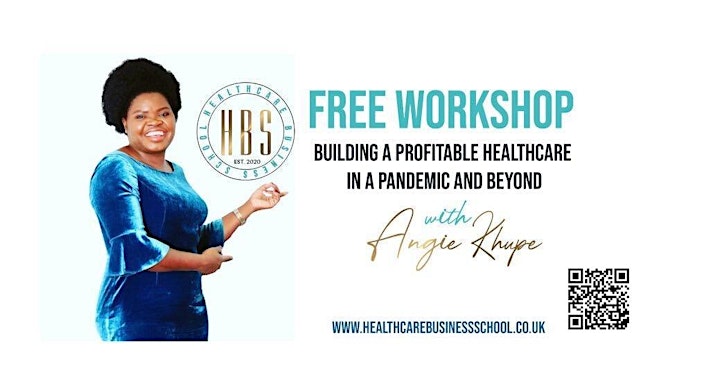 Organiser of START-UP! "How to start a Supported Living Business" - Webinar