Description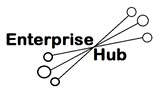 If you are 16+, living on Merseyside and thinking of becoming your own boss; then the Smarta Business Starter team from Alt Valley Community Trust can help you! We are a delivery partner on the ERDF Enterprise Hub project which is providing FREE business start up support . We offer one to one support as well as bespoke workshops.

Join us at our 'Start Up Lite' workshop to find out;
The advantages of working for yourself

What company type would be best for you

Developing your business idea

Introducing you to your business plan
These sessions are really informal and are delivered by one of our business advisors in a relaxed setting!