Description
Start your business in 2017
Join Forward Ladies for a masterclass especially for Start Up companies this January, sponsored by Carrwood Park.
This Masterclass is for you if:
• You have an idea you want to progress into a business
• You have a new business in its first few years of trading
• You are looking to launch a new product.

Suitable for entrepreneurs of all levels, the day aims to show you how to stop procrastinating, get your business up and running, and have fun while doing it.
Through lessons, our speakers will share the secrets of the trade that helped their companies rise above the competition and continue growth past the "start-up" stage.
Planning -You'll discover the fundamental things you need to know to set up a new business.

Product Development -If you have a product to launch, you'll learn how to find the right suppliers and stockists, and how to communicate with them effectively.

Sales & Marketing - you'll learn the essentials of marketing and branding, including how to make sure you don't steal someone else's idea, (or they steal yours!) and top tips for social media to ensure people find your product.

Financing and investment - you'll learn about how to fund your new start up and managing those all important figures.

You'll learn of common pitfalls - and how to avoid them

Q&A - an invaluable opportunity to pick the brains of an experienced business owners
---
Meet your Speakers:
Rebecca McCann, Founder of the Pro Blo Group
@ProBloGroup
The Young Entrepreneur winner at our 2015 National Women in Business Awards, Rebecca has had outstanding success with her business Pro Blo Group. Her product, CurlME by Pro Blo is now the celebrity tool used by Michelle Keegan and is used backstage on Strictly Come Dancing and has been featured in Vogue.
In less than 18 months, her business has expended into Europe and launched a franchise in the United Emirates.
Rebecca will share her business journey with you and how she launched it and the secret to her marketing strategy.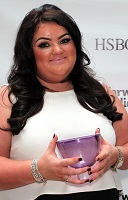 Joanna Stephenson, Managing Director of PHD Marketing & Strategy
@PHDMarketing1
The winner of the Start Up category at our 2016 National Women in Business Awards, Joanna and PHD Marketing is an excellent example of a small company making their mark on a large industry.
After a career in the chemical industry followed by working as the marketing director at LINPAC group, Jo pitched to the Board of LINPAC to outsource their marketing dept. PHD now supplies a range of marketing & communications services to manufacturing and distribution businesses across the UK, Europe and the Middle East.
Jo will be sharing her expertise with us and give the insite you need to tap into those hard to reach markets.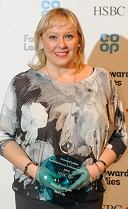 Debbie Whitaker, Managing Director of Not Just Numbers
@NotJustNumbersL
Setting up Not Just Numbers in 2011 has given Debbie the platform to create an accountancy firm that truly cares. It's not about historic figures, tax returns and payroll. Debbie wants to speed you up, make you efficient and help plan your future financial growth.
Beginning her career in construction industry in 1983, Debbie quickly rose from junior accounts clerk to FD, working with multiple companies within the portfolio and realising her love of working with SME's. She loves to make a difference and help people streamline their processes. Systems geek doesn't even come close.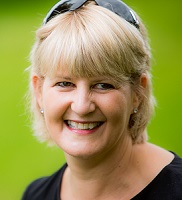 Katie Goulding, Trade Mark Attorney at HGF

@HGF_Katie
Katie is a Chartered Trade Mark and Design Attorney and a member of the retail team at HGF.
Her practice encompasses all aspects of trade mark law and designs advising on domestic and international filing strategies, clearing, filing and prosecuting UK, European and International trade marks and advising on infringement and passing off. Katie has prosecuted numerous domain name disputes before Nominet and WIPO and has particular experience in monitoring e-commerce platforms for counterfeits and utilising notice and takedown procedures.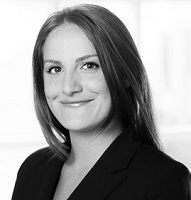 Jan Bisatt, Area Manager for Small Businesses in South & West Yorkshire at HSBC
Jan has been with HSBC all her working life where she joined in 1973 and has done a variety of roles from Cashier to Senior Counsellor to Business Specialist to Retail Branch Manager but the one she enjoys the most is being in the Commercial sector. As a Business Specialist she was very passionate when talking to business customers and building relationships and helping and supporting them as their business grow for which she found very rewarding. Jan now runs a team of 10 Business Specialists in branch locations in the South & West Yorkshire area where she helps them to develop. At HSBC we always put the first and is at the heart of everything we do and strive to giving excellent customer service to all our customers.

This event is sponsored by Carrwood Park