Description
How do you show up in the world living to your full potential when you don't know who you are or how you think?
Self-awareness is key to understanding why you feel frustrated, stuck and burnt out in life and work. Spend a day away from the pressures and demands of life, learning 3 powerful neurolinguistic techniques designed to give you an in-depth understanding of who you are. We'll also be teaching you how to apply these to your everyday life and work so that you can show up with confidence.
These techniques can help you with.....
Feelings of frustrating, anxiety and uncertainty with yourself or with a situation.

Feeling mis-understood either professionally or personally.

Not knowing why something is bothering you or feeling like you can't let it go.

Understanding why you feel motivated in certain situations and harnessing these strengths more.

Easing difficult decisions, especially those tough ones you um and arr over.
And even more......this day is the perfect opportunity to get away from your day to day world, reconnect with yourself and breathe in the fresh Yorkshire air in stunning surroundings. Experinece opening your mind in the great outdoors, within 50 acres of private woodland, set in the grounds of a stately home.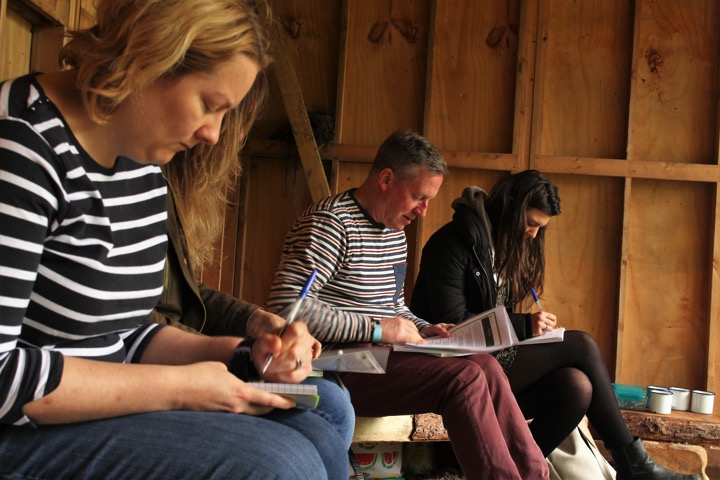 Who is this day for?
This day is for you, if you.....
Feel misunderstood professionally or are unsure of which direction to take in your life/career.

Are experiencing a loss of confidence and no amount of positive self talk is making you feel any better.

Are frustrated with yourself and/or those around you.

Feel lost and unsure of yourself.

Are interested in self-development and want to have more self-awareness.
I've teamed up with the amazing Hayley Gillard to give you a day of self discovery in the woods which you're unlikely to forget.
On this day you'll learn.....
How to use your personal sensory balance to make communication and understanding others effortless.

What your top 10 values are and how to utilise these to increase your confidence and make easier decisions.

How to unlock the secret to your motivation and enthusiasm by discovering your meta programs.
What's included?
Peace and quiet - this venue is perfect for that.

A welcome pack, (inc. printouts of the techniques to take home and practise yourself.)

Access to two professionals on hand all day to share their knowledge and answer questions.

Use of the shelter, composting toilet block and acres of beautiful woods.

Hot beverages throughout the day.

A hearty lunch cooked over a campfire (all dietary requirements catered for with prior notification)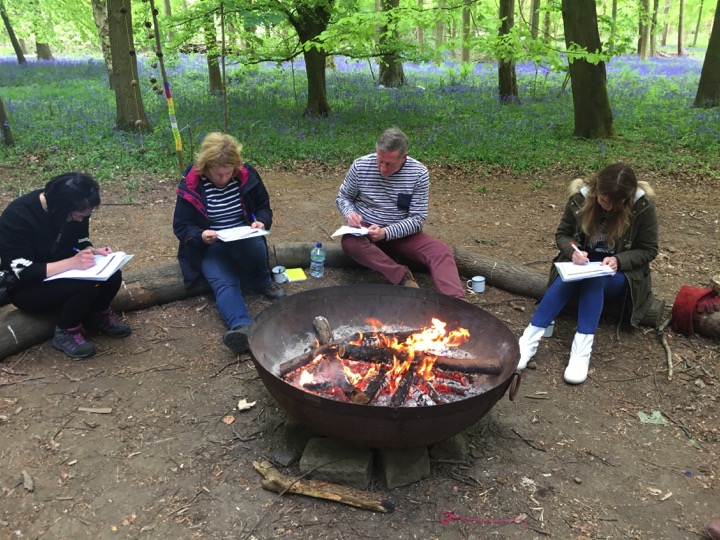 Note: We will be outside all day so you'll need to be able to sit on log benches for a period of time and it's your responsibility to wear appropriate clothing, we are in England so dress/pack for all weathers (we want everyone to be comfortable throughout the day.) A pair of wellies or walking boots is advised. If you have any questions about practicalities contact me before booking, I'll be happy to answer them.
What have others said about this event?
"I would highly recommend this workshop and advocate that you may not think you need support with confidence etc but learning about yourself is so important."
"If you're caught up in a hectic daily lifestyle and want to press pause, sign up."
"An amazing discovery of self, with a fabulous group of individuals and supportive leaders."
"The whole experience is positive and thought-provoking."
"This is about being more aware of self and others so you can enhance relationships and also how to show up."
"Come and give it a go, you get out what you're willing to put in. Inspriing facilitators, you will definitely leave knowing more about yourself."
"Great way to spend a day learning about yourself."
Where and when will it take place?
Where: the woods of Farnley Hall, Otley
When: 9th July
What time: Arrival from 9.30am to start at 10am and finish at 4pm.
You'll leave the day with a renewed sense of self, and with lots of ideas for ways you can use your new found knowledge to make your life easier. You'll also feel the benefit of a day spent in the fresh air and surrounded by nature, ready to go out to the world with more self-awareness and empowerment.