Start Your Own Business with full support & personal mentoring - Douala
Sales Have Ended
Registrations are closed
Please feel free to book onto one of Dr Sylvia's other events, visit her website http://www.foreversuccess.com or contact her on +44 7881 521262 (Mobile / WhatsApp)
Event Information
Location
Douala
Douala, Littoral
Cameroon
Sales Have Ended
Registrations are closed
Please feel free to book onto one of Dr Sylvia's other events, visit her website http://www.foreversuccess.com or contact her on +44 7881 521262 (Mobile / WhatsApp)
Description
FOREVER BUSINESS PRESENTATION
This is a unique opportunity for individuals to learn about the excellent Business Opportunity available with Forever Living Products, and to gain inspiration from real entrepreneurs achieving great success.
In a world where many people are stressed, have no time for themselves or their families, need to earn extra income, get out of debt, secure their retirement or simply want start their own business and be in control of their lives, we help people to set up full or part-time businesses alongside existing commitments, with full support & personal mentoring. We use a proven and highly successful business model.
You are invited to come and see how you could build a business and:
Create a substantial, sustainable full / part time monthly business income
Qualify for a free company car
Qualify for free world wide travel

…and so much more
The benefits of this special opportunity can include: Extra Income, More time and freedom, Retirement Income, Meeting new people, Being your own boss​, Helping others, A better work/life balance, Achieving your potential, Career satisfaction, Working from home
If you decide to work with us you will be your own boss but will have the backing of a multi-billion dollar global organisation as well as personal Business Coaching and mentoring from Dr Sylvia Chukwuemeka, a Medical Doctor with a 22 year track record of success in the Professional and Business world.
** To book your place please click the registration link and submit your details. This is an INVITATION ONLY event and you will need to book your place then Dr Sylvia will provide you with full meeeting and venue details **
If you would like further information about the Forever Opportunity in your area, visit http://www.foreversuccess.com or call/WhatsApp Dr Sylvia on +44 7881 521262
Other dates and times for individual or online meetings may be available - contact the Dr Sylvia for details.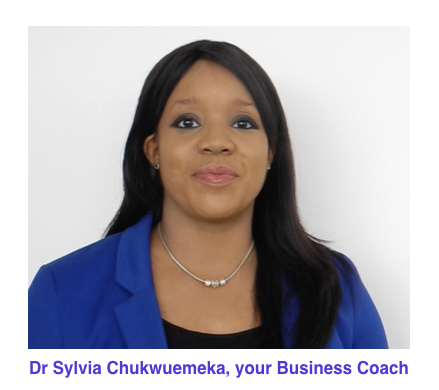 Date and Time
Location
Douala
Douala, Littoral
Cameroon