Description
As Scrum Masters, we are responsible for helping organisations find ways to deliver value to stakeholders faster and more frequently with Scrum. This is no simple task and requires creativity, intelligence and close collaboration with developers, product owners, and management.
Recognizing this challenge, we've guided groups of Scrum Masters through Learning Journeys (e.g. at KPN & ANWB). These journeys featured monthly workshops and frequent Reviews and Retrospectives to share learnings and offer opportunities to give and get help.
We've experienced how powerful communities of Scrum Masters are in driving successful Scrum, and want to offer you the same opportunity. As Scrum Masters, we are in a perfect position to build these communities inside and outside our organisations to drive change together. If you're a Scrum Master and this sounds like music to your ears, then this is the workshop is for you.
The purpose of this workshop
The purpose of this workshop is to spend one day with a diverse group of experienced Scrum Masters from a wide variety of organisations to design a Scrum Master Learning Journey, tailor it to yourself or your organisation and to start it. Which topics should be addressed? What skills, practices and techniques should be explored? What should the journey look like? What is needed to organize this journey in your organisation or for yourself? How can this global community of Scrum Masters support that journey?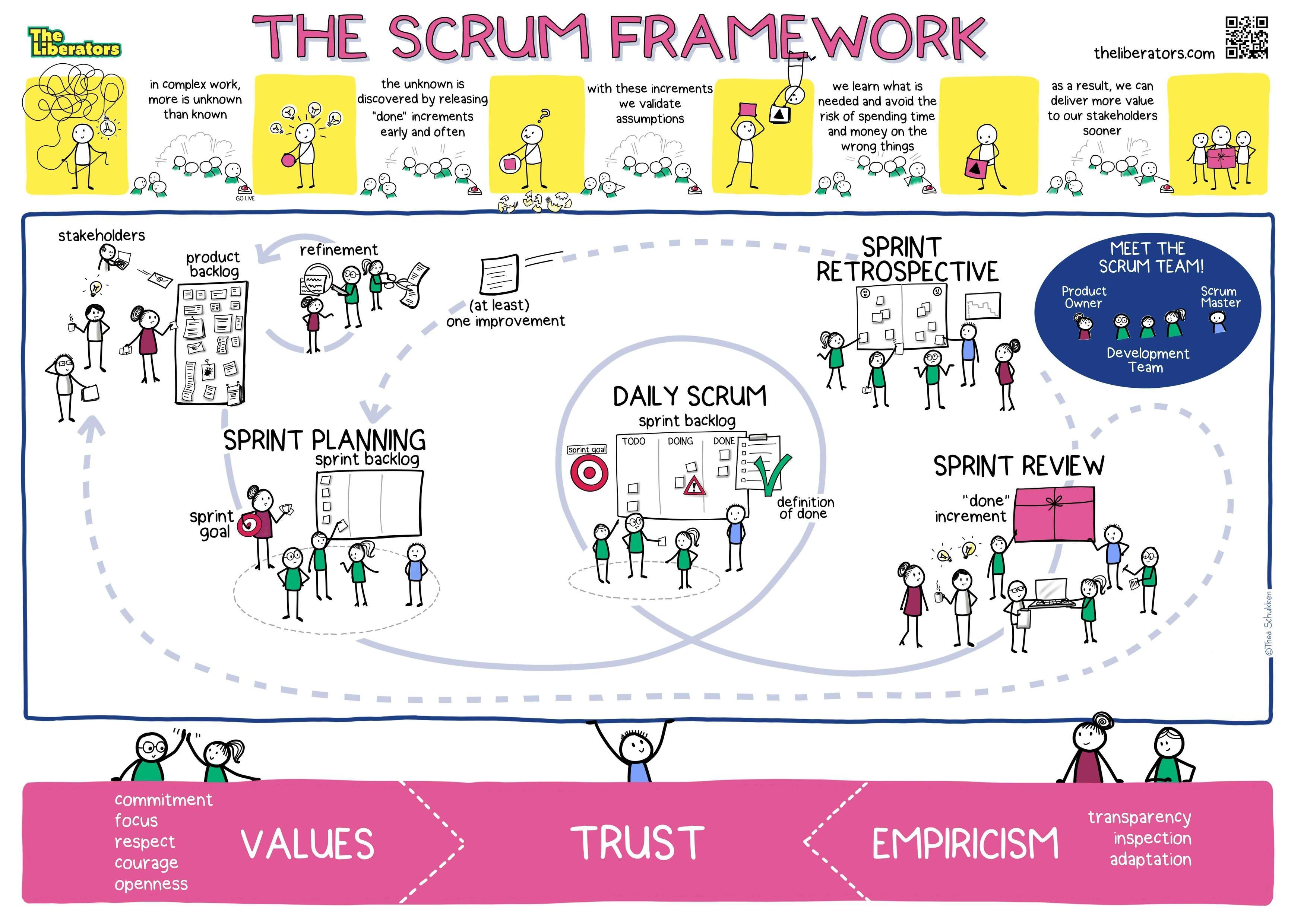 Who Should Attend
This workshop is intended for Scrum Masters that are serious about making progress in their professional journeys, either on their own or with Scrum Masters from their organisation. This workshop offers an excellent starting point and a larger community to tap into.
This will be a real workshop in the sense that we'll be working together in many different ways throughout the day to explore and refine the learning journeys. We will be using Liberating Structures to scale the interactions and to allow everyone to be fully engaged and involved.
After the workshop
After the workshop, you have:
Clarified a set of topics, potential workshops, and a design for the Learning Journey for yourself or your organisation;
Started a journey for yourself or your organisation, with workshops, meetups, topics;
Created valuable connections with many other Scrum Masters from different organisations;
Received access to a network of people that you can tap into for help, support, and workshops;
After the workshop, we will host frequent meetups and special workshops to allow participating Scrum Masters to learn & share experiences and find novel solutions to persistent challenges. The meetups will have the characteristic of a Retrospective. The workshops are connected to crowd-sourced themes and offer opportunities for deepening skills, developing strategies and learning new techniques.
We aim to keep the meetups free. The workshops will be offered for prices comparable with 1- or 2-day professional events. By participating in this workshop, you (and other Scrum Masters in your journey) will receive a 10-20% discount for the special workshops. We've already scheduled the following workshops / classes: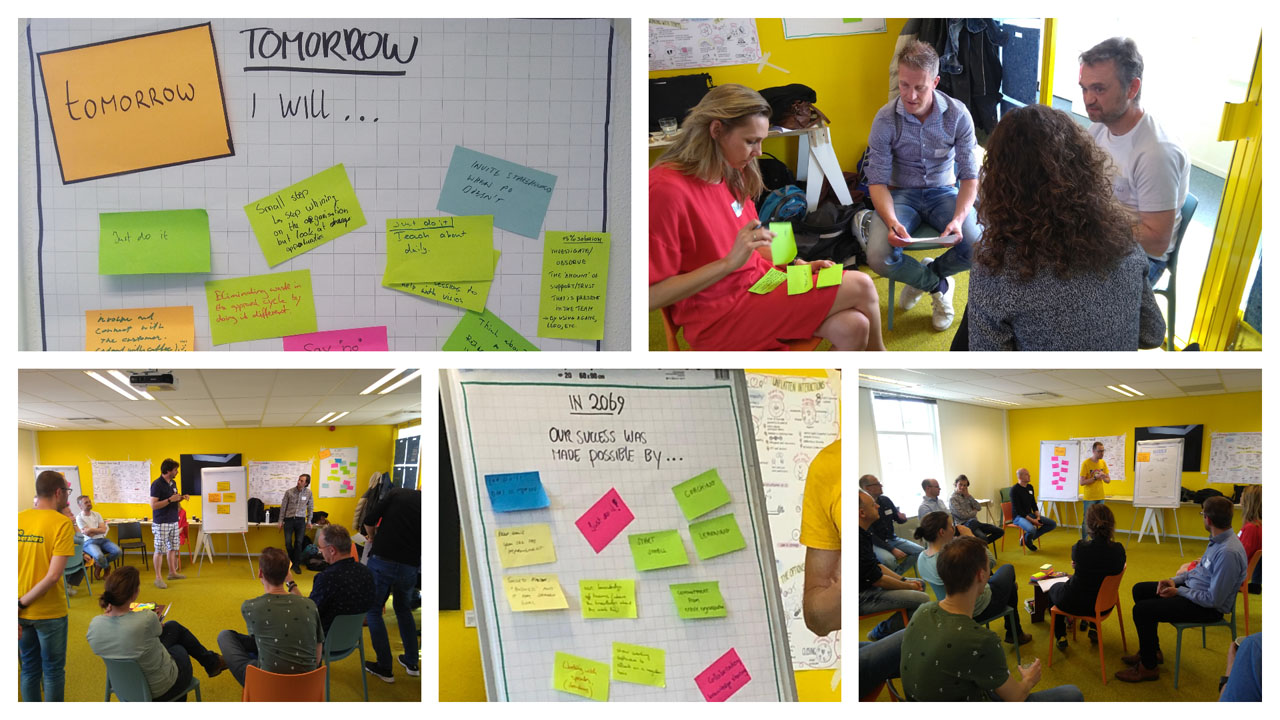 About The Liberators
As The Liberators, Barry Overeem and Christiaan Verwijs take a radical approach to organisational change. Rather than taking the lead, they empower people within organisations to drive change themselves. As facilitators, they create space where people can tackle difficult challenges together while also having fun. Inspired by the fields of complexity science and organisational psychology, they use frameworks like Scrum, Lean Change Management and Liberating Structures to deliver fast-paced interactions, high involvement, and creative destruction. Both Barry and Christiaan are Professional Scrum Trainers at Scrum.org and are the official stewards of the Professional Scrum Master II-class.
With a strong focus on radical transparency, an experiential approach and creating a shared purpose, they put organisations in a position to thrive on complexity rather than being defeated by it. Are you ready to leave your comfort zone and unleash your superpowers?
Check out some of our blog posts to get an impression of our ideas:
Can I Pay By Invoice?
We love simplicity. Booking through EventBrite is both simple, safe and fast. You also automatically receive a VAT invoice from us. If you are unable to pay - for example because others have to do this - we can send you a manual invoice. Please contact us at info@theliberators.com and let us know the name of your company, the address, a purchase order (when relevant) and the VAT-number when your company is EU-based. Because this process is manual and requires manual checks, we add an administration fee of €100,-. When your organisation requires vendor registration, longer payment terms, split invoices or signed vendor agreements, we add a complexity fee of €100,-. In other words, your organisation can save money by keeping things simple.
Terms and conditions
We don't like fine-prints either, but please make sure to check out our (short) Terms and Conditions for Training Services and Privacy Policy. They apply to all registrations through EventBrite, either done by you directly, by us on your request or a third-party on your behalf.