Join us for a panel discussion and Q&A session with women who have started a new business in the past year
About this Event
Had a business plan on hand for a while? Want to start but don't know how? Pandemic ruining your mojo?
Don't worry, we've got you covered.
We're hosting our next event Starting a business (during a pandemic) The highs and lows by women who've done it which will be a panel discussion and Q&A session with women who have started new businesses during the pandemic.
We are very inspired by their story, especially in the midst of this third lockdown and hope you will be too!
Please note: This event is limited to 50 people so you will need to have a ticket to join us. We'll be using Zoom, once you book your spot you will receive an email with the event link on the day of the event.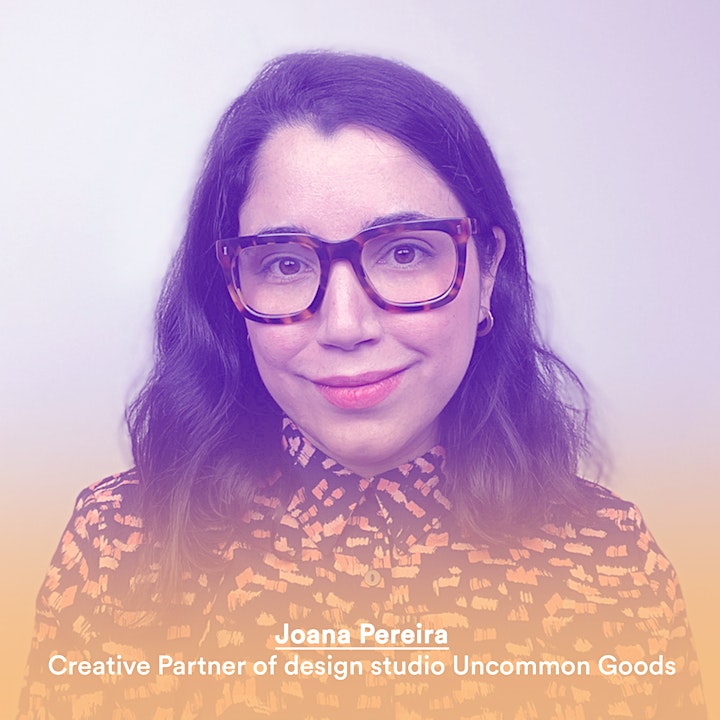 Joana Pereira, creative partner of Uncommon Goods
Joana is an established visual designer, art director and creative partner at Uncommon Goods, a newly founded independent design studio established to democratise visual design and design thinking. Uncommon Goods came together to change the way design is perceived, from luxury to commodity, offering brand strategy, visual identity, art direction and user experience design that creates a positive impact. The team has previously worked with Design Council, Art Fund, Network Rail and Kew Gardens.
Gizem Alemdar and Bahar Kaplan co-founders of ODD END
Gizem and Bahar met 10 years ago while studying design in Istanbul and have been good friends ever since. They both originally worked in interior design/architecture but always flirted with the different disciplines of design/art. Eventually, they both ended up moving to London looking for new things to do.
Highly interested in the Climate Crisis and the importance of sustainability, Gizem and Bahar wanted to act on the problems the world is facing today and to create a positive impact. They launched ODD END in 2020, a London based design brand tackling the textile waste problem head-on by making products using leftover fabric destined for landfill, by sourcing local materials and local manufacturing and by producing small batches. ODD END design are sleek, simple and spare environmental waste, providing their clients with the things that matter: sustainability, craftsmanship and quality.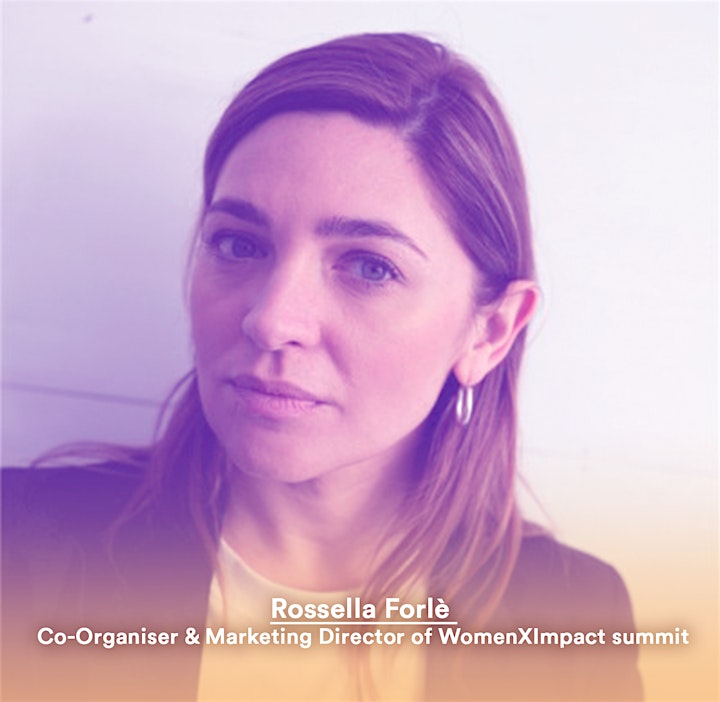 Rossella Forlè, Co-Organiser & Marketing Director of Women X Impact Summit
Rossella Forlè is the Founder of We Hate Pink as well as a Co-Organiser & Marketing Director of Women X Impact Summit. She was nominated "Unstoppable Woman" by Startupitalia in 2019 and 2020.
With We Hate Pink she is organising meetups and webinars aiming to increase the access for women to leadership roles, and to create a conversation around the topics of female empowerment and gender equality in the workplace.
She is also working as a Marketing Consultant at the nexus of marketing communications for B2B events for some of the world's leading industry brands like Cannes Lions and The World Architecture Festival.
She is also supporting start-ups in building their go-to market strategies and developing thought leadership in social innovation.
A creative, curious thinker, Rossella has a background in corporate marketing, communication and editorial in Italy, Central America and in the UK. She has a MA in Publishing from the London College of Communication and a Media Studies degree from the Universita degli Studi of Perugia, in Italy.