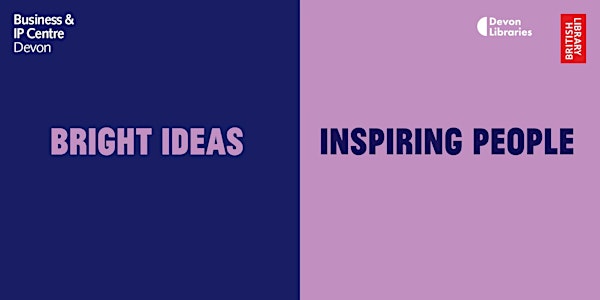 Starting a Social Enterprise: Do What You Love for A Living - Torbay Spark
Chris and Andrew from Torbay Spark invite local social entrepreneurs to share advice on how to start and run a social enterprise.
About this event
Do you have a real passion for helping others and doing good in the community?
Imagine if you could take your ideas and enthusiasm and channel them into a job which lets you do what you love for a living every day.
In this webinar, Chris and Andrew from Torbay Spark chat with Kate Rudman from Sound Communities about their experience in starting their own social enterprises and what they've learned along the way.
Come along to learn about the brilliant work that Sound Communities do with young people through radio and music production, and find out how you could start your own social enterprise in Devon and Torbay.
About Torbay Spark:
Torbay Spark are a group of motivated citizens who just want to do our part and do some good. In fact, it was just that sort of conversation around a little table at a community event in Paignton in 2017 that inspired us to start up Local Spark Torbay. There's lots to do and plenty of ways to get involved. We invite you to get in touch or come to one of our events.
About Sound Communities:
Sound Communities is young and ambitious with a strong vision for how radio and music can create social change within communities.
We help people to connect, engage and inspire each other through making and broadcasting radio. We are very experienced, current and responsive practitioners with a passion for creative radio and music production, to empower those on the margins to energise their communities.
We develop bespoke radio and music production packages including "pop-up" broadcasts, project-based learning, work-based learning opportunities, consultancy and evaluation. We are pioneering in our use of digital technologies. Our services help organisations to engage, consult, evaluate and evidence the impact of working with communities in an innovative and rich way.
Our work is participatory, creative and accessible to all.