Starting an Online Business? Free Webinar

Thursday, 16 October 2014 from 18:30 to 20:00 (BST)
Event Details
FREE Webinar - Starting an Online Business

Are you interested in starting an online business and not quite sure where to start? Perhaps you're interested in just starting your own business.
In that case B&F Services is the perfect seminar partner for you, we established and supported over 3000 companies over the last 10 years and understand how the business works.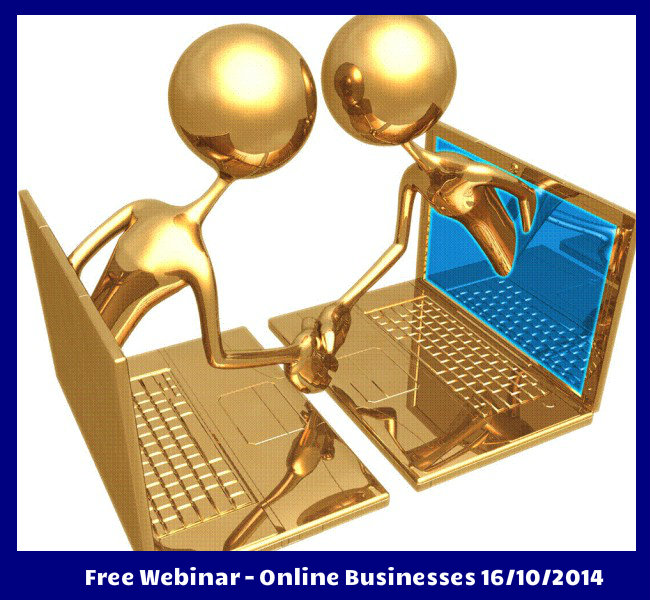 Join us for a free webinar to learn more about starting a (an online) business. Members of our highly certified advisors will talk you through all the important steps to starting a (an online) business. They will discuss everything from business plans to registering your company to accountancy.
You will also learn about different statistics and various challenges you may face. You will learn about the risk/reward element, aswell as personal experiences from professionals.
This is an interactive event, that will take place online, where you can participate from the comfort of your own home.
For those of you who don't know, a Webinar is simply a seminar that is conducted over the internet. 
If you are interested please register through Eventbrite. Should you have any questions please do not hesitate to contact us for more details.
Please have questions prepared for the webinar. 
Please note, when we request your details, it is very important that you do leave us your e-mail address so that we can e-mail you a link to the Webinar Software the seminar will be conducted over.
Who should Participate?
First-time entrepreneurs
Freelancers
People with a business idea
Graduates 
Unemployed considering starting their own mini-business
Contact Us:
Telephone: +44(0)207 723 9270 / +44(0)207 723 9996
Mobile: +44(0)785 239 5757    
General Enquiry: business@bfsc.co.uk 
Website: www.bfsc.co.uk
After booking, you will receive an email with your ticket, confirming your reservation. However please expect a an e-mail from us confirming your reservation a few days before the event with details of the Webinar included. It is not necessary to print out your ticket.
Organiser
Expert on business consultancy and services for start-ups