About this Event
Speakers:
· John Davies, President, NFU Cymru
· Gerald Miles, Caerhys Farm, Pembrokeshire
· Hannah Norman, Horticulture Consultant, Riot Growers
· David Langton & Katherine Robinson, Langtons Farm, Crickhowell
A recent survey of 380 professionals in food and farming across UK has identified that developing shorter, local food supply chains is the most popular of all proposals for a better future for food and farming. According to the survey by the Food & Farming Commission, carried out during the lockdown, 93% of respondents rated this as important.
70% of the respondents believed that the changes needed post-Covid 19 could be achieved by working together at local level. The same proportion of respondents believed that communities need to be given more power and resources.
Responding to this survey, we propose an on-line discussion about how to build stronger local food supply chains.
This discussion is for food growers and farmers interested in building local supply chains.
You are invited to an open on-line conference where we will discuss the issues and what priorities for action need to be set in this region.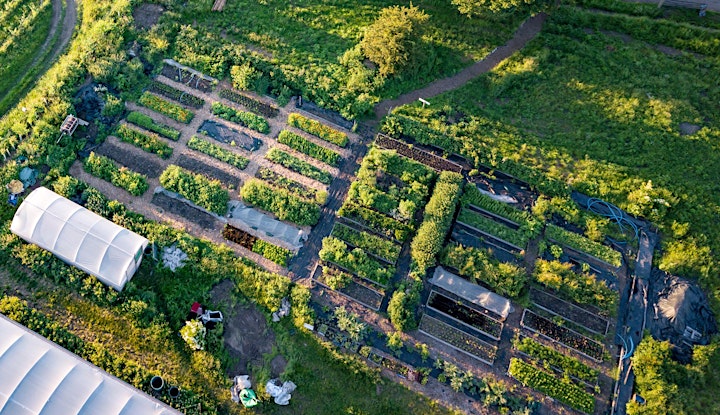 The session will open with presentations. We will then address a number of questions and collect together ideas about how to respond in the Brecon Beacons and Monmouthshire.
· Do we need new channels for selling and distribution in local communities and regional towns/cities? If so, what would they look like?
· How can we support new entrepreneurs and existing farms to set up new farming enterprises to serve the local market profitably? How do new entrepreneurs get access to land?
· What financial mechanisms are needed to kick-start new production for local markets?
· What do we need to do about climate and nature?
· Do we need new local processing facilities? If so, what are they?
· How should local public bodies be encouraged to buy local?
· How to get local development plans to support new small farming enterprises?
· Do we wish to continue this conversation and, if so, what is the mechanism for doing so?
After the meeting, the recommendations for action will be distributed to all and next steps organised accordingly, with interested partners.
Once you have registered for this event, you will be sent a Zoom link.
The meeting is organised by Our Food, a food community project that started in Crickhowell, Our-Food.org/crickhowell, part-funded by Brecon Beacons National Park Authority.