Location
Mary Ward House Conference Centre
5-7 Tavistock Place
London
WC1H 9SN
United Kingdom
Description
Exploring ways in which integrating conventional cancer care and lifestyle medicine can improve outcomes
For far too long, cancer patients have been caught in the crossfire between conventional cancer care and other approaches. The crucial question the person with cancer has concerning any approach is 'could this help me?'. In most instances, they have little or no interest in the long running and hard-fought battle they find themselves inadvertently caught up in.
Patient-centred care and patient choice have been health policy priorities of successive governments for decades. Patient-centred care actually means looking at care from a patient's point of view. Patient choice is an anathema to practitioners' intent on zealously promoting their own agenda and discrediting all other options.
Despite the best intentions from governments, little progress has been made in this area, notably in cancer care. The evidence for the many benefits that complementary methods can offer continues to build, year on year. This has supported enormous steps towards integration in other countries such as the US and across Europe but here in the UK, the gulf seems as wide as ever.
What can we do to bring the changes to public healthcare for which the disillusioned public is increasingly turning elsewhere?
The first step towards ending any hostility is dialogue. No dialogue means no progress. Disrespect for others' viewpoints encourages conspiracy theories, suspicion, fear and even hatred. If we are to end hostilities - and for the sake of the unfortunate people that all practitioners claim to care about, people with cancer, this is imperative - we desperately need dialogue. We must begin talking about combining forces to make some genuine progress in turning the tide of cancer in the UK and in improving the all too frequently appalling experience of mainstream cancer care. We must begin talking about integration as the route to both patient-centred care and patient choice.
We have to find a way of Starting the Conversation.
Headline speakers:
Dr Rangan Chatterjee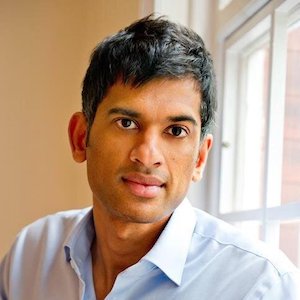 Dr Chatterjee qualified from Edinburgh University Medical School in 2001 and has been practising medicine ever since. Initially, he worked as a hospital doctor for 6 years and spent the last 7 years working in General Practice. He also holds a BSc Honours Degree in Immunology and is a member of the Institute of Functional Medicine in the United States where he has undergone extensive training.
He believes the way we practise medicine is wrong….well, half wrong at least. It all started when he began to realise that he was genuinely only helping about 20% of his patients in his busy GP surgery. Then, when his six month old son became ill from a preventable vitamin deficiency something snapped. He had to find a whole new way, not just of taking care of his family and patients, but to get to the bottom of what MAKES us ill and KEEPS us healthy.
He is famously the expert on BBC One's Doctor in the House.
Dr Chatterjee will be presenting a specially recorded video Q&A.
Dr Rupy Aujla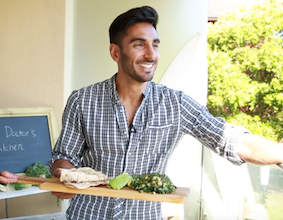 Dr Rupy Aujla is a practising GP in London. Trained at Imperial College London, his aim is to be the leading voice in how nutrition can heal and improve health. He is one of twenty global 'I Quit Sugar' experts, regular Doctor on BBC Asian Network's Noreen Khan show with half a million listeners, Men's Health Recipe Creator and Doctor, TEDxNHS Speaker, Huffington Post, Shortlist, Stylist, Metro contributor as well as leading nutrition websites including Nutritionfacts.org. Dr Rupy is developing The Doctors Kitchen social presence on YouTube, Instagram and Twitter.
Dr Aujla will be talking about training a new generation of GPs.
Professor Robert Thomas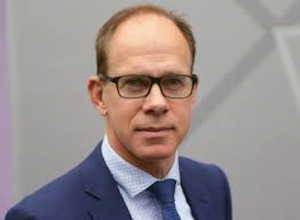 Professor Robert Thomas is a Consultant Oncologist at Addenbrooke's and Bedford Hospitals, a visiting Professor at Cranfield University and a clinical teacher at Cambridge University. He is author of the book "Lifestyle after Cancer", Chair of the Exercise Expert Advisory committee for Macmillan Cancer Support and Editor of the lifestyle and cancer website Cancernet.co.uk. He designed the UK's first government approved course for a qualification in cancer exercise rehabilitation. He directs an active research unit, which has designed several UK studies, published 75 scientific papers and presented over 100 abstracts at international conferences. This included the world's largest double blind randomised evaluation of a polyphenol rich food supplement (www.cancernet.co.uk/Pomi-t.htm).
Professor Thomas will be discussing Lifestyle after cancer - the evidence
Dr Malcolm Kendrick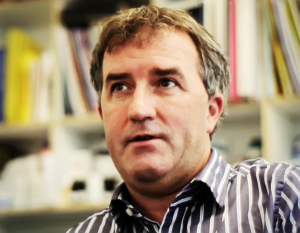 Malcolm graduated in medicine and now lives and works in sunny Cheshire as a General Practitioner. He has always tried to question received wisdom where it seems flawed which, to him, seems to be all over the place. He wrote The Great Cholesterol Con as it became clear that the accepted ideas on diet, Cholesterol and heart disease were bunk. He has his own blog www.drmalcolmkendrick.org where he discusses a wide range of health issues. He tries to live according to his own philosophy on health which is simple. Enjoy life, enjoy friends and family, do a bit of exercise, and don't worry too much. There are few things that cannot be sorted by a twelve-year-old malt whisky.
Dr Kendrick will be talking about the patient battle for complementary treatment
Sophie Sabbage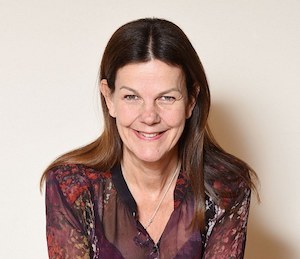 Sophie is an inspirational writer, speaker, and facilitator who has worked in the field of human development, emotional intelligence, mind-set change, and corporate culture change for more than twenty years.
Following her cancer diagnosis in October 2014, Sophie is redefining her work so she can continue to be of service within the limits of her illness and in direct response to everything she is learning on her journey with cancer. She has been profoundly sustained through this experience by the central tenet of her teacher Brad's work and legacy:
"There is no event by which and through which Life itself is not trying to awaken you to your highest and noblest self."
Her approach to terminal cancer is a living testament to this principle, which goes to the heart of all she is now creating with Sophie Sabbage Ltd, a company dedicated to allowing the challenges of life to awakening our minds and free our spirits.
She famously wrote both memoir and self-help book, The Cancer Whisperer. This is the remarkable chronicle of a passage from 'terminal' diagnosis to exuberant wellness in just a few months.
Sophie gives her real-world experience of the consequences for patients of a continued lack of communication amongst different types of practitioners.
Other confirmed speakers:
Robert Verkerk BSc MSc DIC PhD FACN (Alliance of Natural Health) talks about finding the keys to nutritional cancer prevention
Claudia Manchanda (Herbalist) talks about herbal medicine
Liz Butler (Body Soul Nutrition) talks about nutrition
Lizzy Davies (CanExercise) talks about exercise and will be joined by Venetia Wynter-Blyth, Hayley Osborn and Maria Halley who work within the NHS on the NHS PREPARE for surgery programme
Meleni Aldridge BSc Nut Med Dip cPNI mIFM, (Alliance for Natural Health International) - talks about healthcare through a Functional Medicine lens
Mark Boscher (Herts MS Therapy Centre) talks about Hyperbaric Oxygen
Dr Damien Downing (British Society for Integrative Oncology) talks about BSIO
Dr Catherine Zollman (Penny Brohn UK) talks about The Living Well Programme

This is a CPD Standards Office accredited event and equates to 7 certified hours.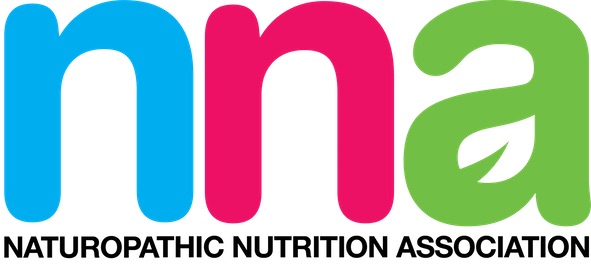 This is a Naturopathic Nutrition Association accredited event and equates to 5.5 certified CPD hours.
CPD Standards Office and NNA certificates will be available to those who require them at the end of the event or by email.
A beautiful organic lunch will be served, prepared by the wonderfully healthy Live Lean Health.
This event will be filmed.
No refunds.
The conference will be taking place from 9:30am - 5:45pm. There will be a networking event from 6pm - 7pm.
Cancer is a very serious and individual disease. Users must consult with experts in their appropriate medical field before taking up any form of treatment. The information above is not intended or implied to be a substitute for professional medical advice nor is it intended to be for medical diagnosis.