An Award-Winning Startup Mentor sharing 10 secret steps to starting a successful online business from home today!
About this event
After a sell-out success of Starting Up Your Online Business masterclasses and workshops at our Waterloo offices in Central London, I share my secrets with you in this 60-minutes masterclass, where I reveal the blueprint to starting up and becoming the Chanel of your niche.
Ideal if you are looking to start your business from home, or you have a service or product and looking to launch online but not sure where to start. Although, if you are in the product or service development stage, and not sure what to sell or have some ideas but not sure which product/service to sell first, please feel free to get in touch via Eventbrite, 'contact organiser', I've got a development stage/brainstorming webinar coming soon.
In this Masterclass, you need you product or service even 70% ready, and I go into practical steps to launching your business in 10 actionable steps, so next steps! Hope that helps, so now we've cleared that up, on to more information on the masterclass...
Summary
Having worked closely with big brands and started up a successful business I understand it can be a 'dog eat dog' out there. Unless you have connections or a secret stash of cash to spend on marketing and PR, starting and growing your business can not only be overwhelming and impossible.
With my 15 years of expertise in starting and growing businesses, my purpose is to support millions to startup, after all, we should all do what we love and extra income is exactly what we could all do with! And starting up shouldn't be for a select few, that's why in this Masterclass I share my secret blueprint to getting you started.
My masterclass is the beginning of finally getting the support you need, like many of my clients did, to being their your own bosses, doing what they love and extra cash we could all do with.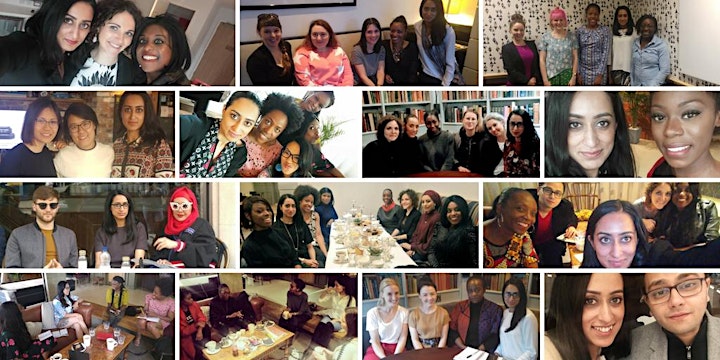 My Masterclass Breakdown
You won't want to miss this exclusive session on Eventbrite, where I mentor you to practically get started in 10 steps you can action today, which I delve into within the masterclass. And financially it's not as much as you think, I reveal all in the Masterclass! You won't want to skip a segment.
Your Startup Blueprint
Your Financial Blueprint
Your Startup Planner (+Timeline)
Your Branding Blueprint
Setting Up Your Domain
Setting Up Your Business Email
Creating Your Website
Your Social Media Blueprint
Stats for Success
Your Launch Action Plan
All the above is apart of my Startup Blueprint Course, and I'm showcasing the best bits in this masterclass to inspire you. There's no better time to start than now!!
You're In Safe Hands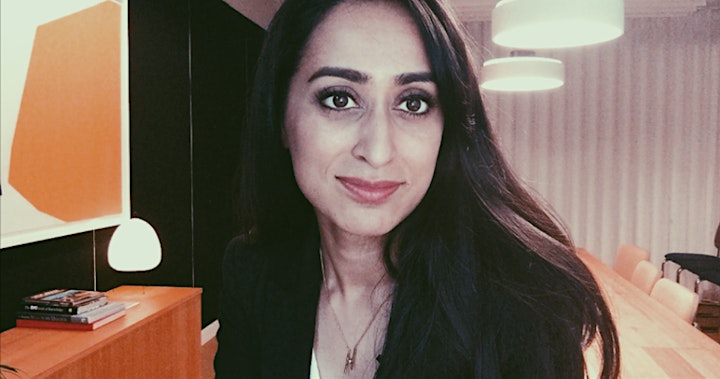 You may not have heard of me as for over a decade I've been working behind the scenes for some of the biggest brands in the world. I'm an Award-Winning Startup Mentor and Qualified Digital Marketing Specialist, who has been featured in Huffington Post, BBC, Hello Magazine, and spoken at Pure London and Olympia London. In addition, I've partnered and trained employees from organisations such as VW Group, London South Bank University, WeWork, and PwC.
Today I support businessmen and women to startup, launch and become the Chanel of their niche. Clients include Architects, Corporate Directors, Vice Presidents, Managers, CEOs, Surgeons to Luxury Fashion Designers, from Google, Amazon, NHS, Gucci, Deutsche Bank, Vivienne Westwood, Bank of America Merrill Lynch, DKNY, Kurt Geiger, and BBC. So you know you're in safe hands.
You wouldn't go to an unqualified doctor or specialist, so why do it to your future investment, yourself, and your business.
Most Recent Startup Success Story
To inspire you I had to share the most recent startup success, from a long running clients mother and daughter duo, and award-winning beauty brand, Escape Aesthetics. They have a community of over 25k, 5-star rating, accredited and expanded to their fabulous new store, which they designed and renovated from scratch. I am sure you will agree it looks wonderful and it could be you soon.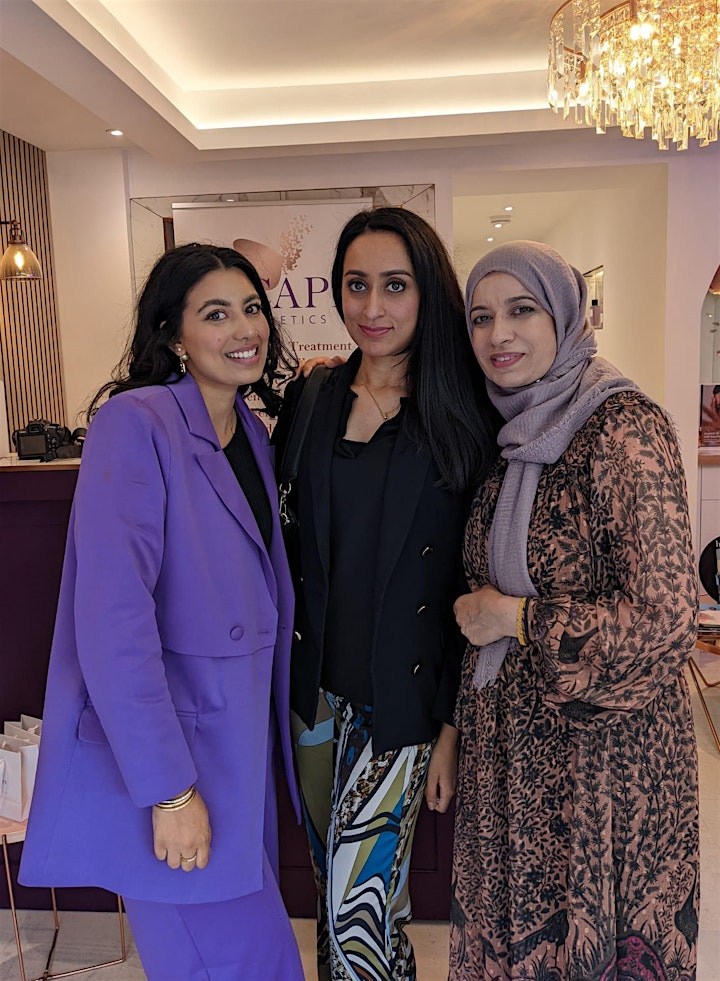 It all started online, I remember the first day we started, to creating the website, organising events, ranking high on Google, the social media posts we created, ads, to improving Instagram. It all started with deciding with them saying yes, and signing up. I help you do the rest.
Yes, all the essentials I do for my clients I now mentor you in the Masterclass and course. You get only the best too, world-class startup support at attainable price, which is rare I know. Why? As I know what it's like to startup and struggle, people don't actually care and charging over £10,000. It seems impossible, so I wanted to create an innovative solution, course/masterclass that doesn't break the bank and you feel supported just like my clients and get thrive!
Register Today
Trust me, anything is possible with the right support.
Finally, I genuinely look forward to supporting you to become the Chanel of your niche.
Warmest Regards
Sarah, sarah@saraklondon.com
Sara K London, 10 York Rd (Waterloo), Central London SE1 7ND