Starting well, doing better: how can we improve Sheffields infant mortality
About this Event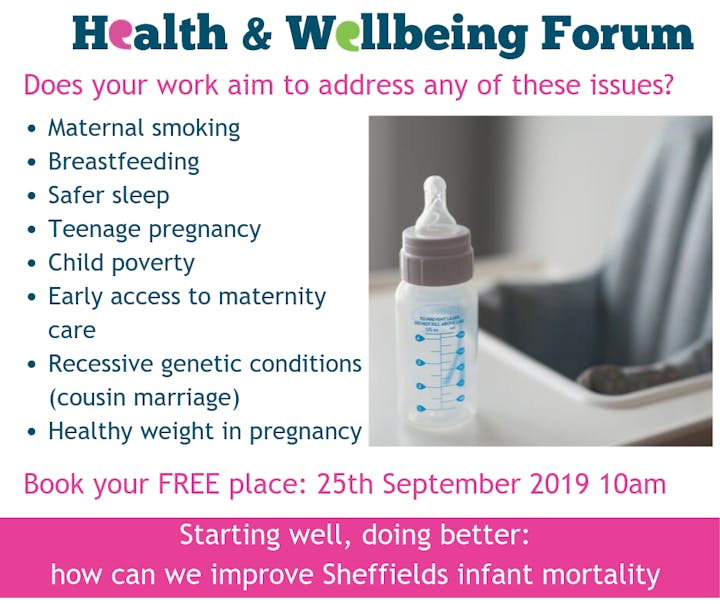 Healthwatch Sheffield's new look Health & Wellbeing Forum brings together colleagues from all sectors as well as members of the public - our first session will explore infant mortality and the ways we can work together to improve the prospects for families.
'Starting well' is a key priority in the Sheffield Health and Wellbeing Strategy.
The infant mortality rate refers to the number of deaths of children under one years of age within 1000 live births. Sheffield's infant mortality rate is higher than the England rate.
Reducing health inequalities in infant mortality requires a range of health interventions and actions by the NHS, Local Authority, voluntary and community organisations, charities, social enterprises and business.
Hear from representatives from the public sector and voluntary sector about key issues and how Sheffield can buck the trend and reduce the infant mortality rate.The forum will also provide an opportunity to feed into the refresh of the Sheffield Infant Mortality Strategy.
**************************************************************
Reasons to attend the Sheffield Health & Wellbeing Forum:
* hear updates on key health and social care issues;
* share your ideas and views to influence policy makes;
* network with others from the public, private, voluntary and community sector;
* share information about relevant news and events.