Description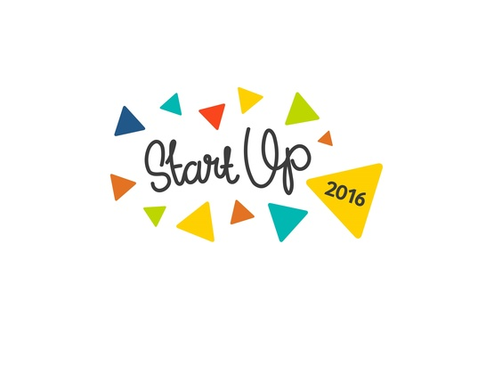 StartUp 2016 is the biggest start-up show of the New Year. This is a UK wide event with audiences of thousands up and down the country. Attend the event in Swindon to:
be inspired by leading entrepreneurs
be informed at practical workshops
apply for Start Up Loans and learn how to manage your money
get professional feedback on your start-up or growing business
raise your business profile and meet new contacts
listen to keynote talks with ideas shared by people who have made their own success
get online and keep growing!
All ages welcome at this free event. 200 tickets available.
StartUp 2016 has been tailor-made for you if you're a student, local start-up or entrepreneur, start-up specialist, local employer, Local Authority economic officer or Local Enterprise Partnership officer.
---
To maximise the space that Excalibur has very generously provided three rooms:

Networking/reception room: Meet and greet

Streaming room: The UK's best entrepreneurs live from London
Speaker room: Some of the best start-ups in the South West
9.30am
Main room
Welcome: James Phipps and Alison Edgar
Video from Emma Jones (Enterprise Nation) and Bivek Sharma (KPMG)
10am - 10.40am
Main room
Always #aheadofthecurve
Sara Tye, founder and managing director of Red Head PR
10am-10.30am
Streaming room
How to boost your business on Facebook
Oliver Sewell of Facebook
10.45am-11.15am
Streaming room

How to build a brand on a budget
Rita Clifton, former managing director of Saatchi & Saatchi
11am – 11.40am
Speaker room
Panel:
Carol Aplin, founder of Pink and Green Skin Care
Steph Rickby, founder of Sunflower Accounts
Anita Jaynes, Editor of The Swindon and Wiltshire Business Exchange

11.30am-12pm

Streaming room
How I made it
Lara Morgan, Pacific Direct
11.45 – 12.15pm
Speaker room
How to go from zero to sales hero
Alison Edgar and Denise O'Leary
Streaming Room
12.30-1.15pm
The Accelorator, is joining an accelorator right for you?
- The Bakery, Andrew Humphrise
- TrueStart, David Randall of Magnitude
- Eric Van Der Kleij, Level 39
- Paddy Wills, The Grocery Accelorator
- WAYRA, Chris McCullough of Rota Geek
1.30 – 2pm
Speaker room
A simple guide to employing people
Peter Jones
Streaming room
The million dollar start-ups with:
Mark Pearson, MyVouchercodes.co.uk
Hiroki Takeuchi, GoCardless
Bivek Sharma, KPMG
2.15 - 2.45pm
Streaming room
Start a business with just your shavings
Will King, founder, King of Shaves
Organiser of StartUp 2016: Swindon
We help people turn their good ideas into great businesses with expert advice, peer support and a campaigning voice.
This event is being hosted by an Enterprise Nation Regional Champion.
Find out more at www.enterprisenation.com