StartUp 2016: Telford & Shropshire

Saturday, 16 January 2016 from 11:00 to 15:00 (GMT)
Event Details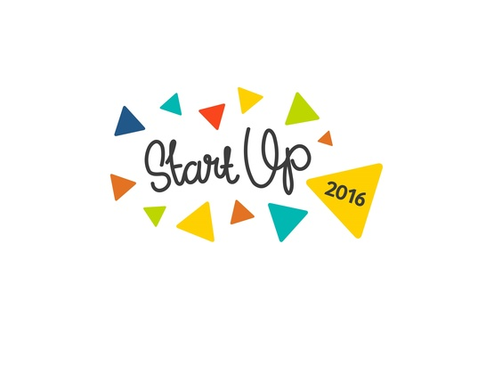 StartUp 2016 is the biggest start-up show of the New Year. This is a UK wide event with audiences of thousands up and down the country. For SHROPSHIRE, SHREWSBURY AND TELFORD, we are presenting a day of inspiration and information that will help business owners, entrepreneurs, freelancers and independent traders to start and grow success and profit in 2016
plus FREE to all attendees
- Business Success Guide
- Complementary 'headshot'
- Social Media Pack
Register for your free ticket now.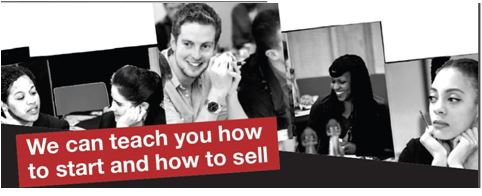 be inspired by leading entrepreneurs trading with the world from our county

be informed at practical workshops & become a social media pro in your own business

understand the power of export and overseas markets to a business like yours

apply for Start Up Loans via VIRGIN START UP

get professional feedback on your start-up or growing business

raise your business profile and meet new contacts

listen to keynote talks with ideas shared by people who have made their own success

organise a free website design for your business

take part in the HOT SEAT business development session with advice from our experts on your specific business challenge
All ages welcome at this free event. 200 tickets available
StartUp 2016 has been tailor-made for you if you're a student, local start-up or entrepreneur, start-up specialist, employer, Local Authority economic officer or LEP directors and team. 
---
The programme 
StartUp 2016 for Telford & Shropshire will be formally opened by The Mayor of Shrewsbury (who is an entrepreneur!)
11.00                         Mayor of Shrewsbury officially opens the event 
11.15                         Keynotes 'In The Footsteps of Our Own Giants' & THE HOT SEATS
1pm – 3pm                SOCIAL MEDIA Training Workshop
Keynotes: In the footsteps of our own giants 
We're learning from local business success and you can hear from the inspiring and entrepreneurial founders who have their ventures based in Telford & Shropshire.  Take away top tips for your own start-up, hear about the powerful and profitable sectors of manufacturing, food & drink, ecommerce and beauty & fitness.  
This area is celebrated for its enterprising culture but you rarely meet the entrepreneurs driving the local business economy - today's the day!  
11.15am – 1pm
Start-up panel: 
Nisa Mendez Co-Founder Powerful Organic
Alex Key Founder Good Shake 
Sabrina Zeif Founder Kitchen Thyme UK
Nisa and Alex are young entrepreneurs from Telford & Shropshire who have started their own businesses. They'll be sharing their experience and skills with Queen of Creole Sabrina Zeif who has created Caribbean Culinary Experiences, sharing good food, socialising and here to talk about 'business' being the food of entrepreneurial love. 
Your brand and the global market panel: 
Ben Knowles Co-Founder and Director British Ironwork Centre 
Katie Smith Co-Founder and Director The Marvellous Group 
Ben understands the power of a brand and shares some of that learning with our audience and Katie Smith from The Marvellous Group will share some secrets to building an award winning business, (Royal award no less) on overseas trade (when you're just 18)!
Accelerate your business with Grocery Accelerator:

Rob Ward Co-Founder Grocery Accelerator 
The Food Industry and the amazing opportunities for foodie entrepreneurs in Shropshire with The Grocery Accelerator.  Rob Ward, National Director will be at our event to explain the accelerator programme which is designed to support promising young brands with high-growth potential. Over a year Grocery Accelerator invests £1,300,000 in 18 exciting and innovative food & drink businesses. 
The Hot Seats:
Steve Timmis Director CLEAR ACCOUNTANCY
We have three fantastic questions for our HOT SEATS - covering pricing, export and marketing.
Steve covers the priceless benefit of good advice and your team of professional advisors to your business and hosts this live business development session.  Steve will lift the lid on how to get the most out of your professional advisory team and why the right advisors will give you a competitive advantage.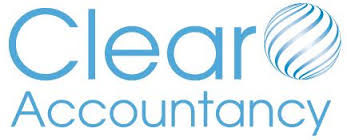 Clear Accountancy is a niche accountancy and tax firm whose clients include many high growth and entrepreneurial clients.  The firm is selected by its clients due to the innovative and proactive commercial approach which makes them a unique fit for entrepreneurs.  CLEAR are offering free business advice to all attendees following the event, plus a #StartUp2016 star prize of £2500 professional fees
1pm - 3pm
FREE Training SOCIAL MEDIA workshop in Clayton Hall (Capacity 150):

Twitter and Instagram for your business:
Be found on social media, tell your own powerful story and become your own social media pro
Promotional stands in The Hub:
Finance for your business:
HSBC
Business specialists on site to advise re business banking and with charge-free first 18 months plus access to 50 page online business guide
VIRGIN START UP
How to apply for government backed Start Up Loan (For businesses up to 24 months old) £1000 - £25000 repayable over 1-5 years at 6% interest.  Government financed loans with Virgin StartUp for applicants aged over 18.  Free 8 hours of local business planning support with your application
Meet the business owner:
Food artisan business Baked For You will be in the Hub
A free headshot for your web profile & business card
Craid David Photography will be at StartUp 2016 to take a free headshot of you and send to you free of charge for your onward commercial uses
A free website:
Sue Williams will be at StartUp 2016 to let you know all the details about her free website offer to start your business
Becoming an entrepreneur
Starting your business
Controlling your future
Converting your skills and talents to a self-employed career
"Entrepreneurship is a brilliant career choice"
Come along to #STARTUP2016 and find out more…..
Register now for your free ticket via the link at the top of the page
When & Where

Shrewsbury College of Arts and Technology
London Road
SY2 6PR Shrewsbury
United Kingdom


Saturday, 16 January 2016 from 11:00 to 15:00 (GMT)
Add to my calendar
Organiser
We help people turn their good ideas into great businesses with expert advice, peer support and a campaigning voice.
This event is being hosted by an Enterprise Nation Regional Champion.
Find out more at www.enterprisenation.com