Description
StartUp 2017: The perfect event for early stage entrepreneurs
StartUp 2017 is the UK's biggest start-up event of the New Year! Returning for the third year in three locations, Birmingham, Bristol and London, it's the place to be if you're starting or running a business in 2017.
Attend the Birmingham event co-hosted by BCU Advantage at Birmingham City University to meet top entrepreneurs and to receive help with essential activities such as finding and applying for a business loan, forming a company and building a successful brand. You will also get access to all-day practical advice on topics from getting your business online to managing the accounts. StartUp 2017 is powered by: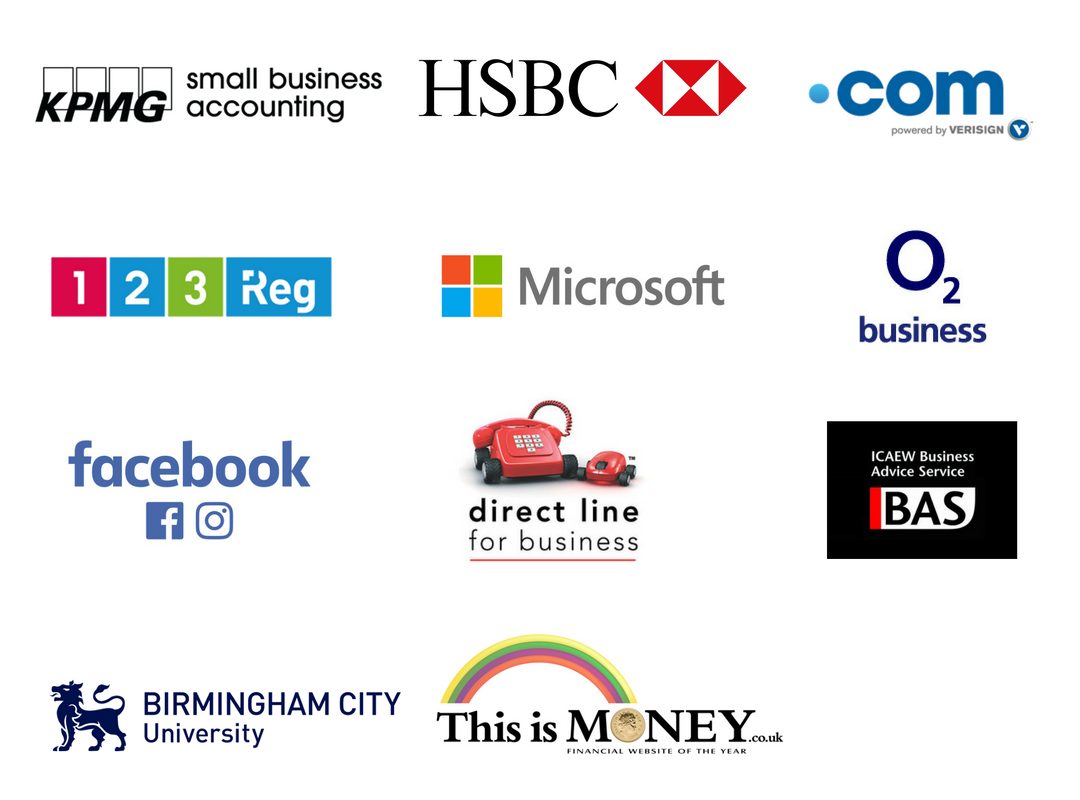 ---
Agenda:
09.30am: Registration and refreshments
10.00am: Welcome from Debbie Assinder, Enterprise Nation West Midlands Champion followed by opening keynote speaker, Rebecca Struthers from Struthers London
Rebecca trained as a jeweller, silversmith and watchmaker at the Birmingham School of Jewellery before founding luxury watch brand, Struthers London, with her husband at the age of 26. Offering the most bespoke service in British watchmaking, where the Struthers design and build a watch for you from scratch, they have gone on to pick up multiple awards for design, innovation and entrepreneurship. Ever the pioneer, in 2016 Rebecca became the first watchmaker in British history to earn a PhD in horology.
Rebecca will be interviewed by Joel Blake OBE, a Birmingham-based serial entrepreneur with over 15 years of experience in developing small businesses and helping corporates embed diversity to drive innovation.

10.30 - 11.00am: Build a home for your business on the web with Matt Fowell
Launching a website and hoping it will help you find new business simply isn't enough. Matt Fowell, digital lead at FiveRivers, will uncover marketing industry insights on how you can convert more of your web traffic into customers, to help build your business online.
11.10 - 11.40am: How to build your brand on a budget
Learn the secret power of branding and how you can start building your brand on a budget from Gavin Auty, an expert with 10 years of experience helping big brands like Turkish Airways and Edgbaston Stadium, right through to start-ups and individuals.
11.40am: Coffee break and networking
During the break you'll be able to take the Entrepreneurial Mindset Quiz by Enploy Ltd. Wondering how entrepreneurial your mindset is? What are your levels of creativity, risk-taking and opportunity recognition? Spend a few minutes thinking about yourself in the quick quiz and reflect on your strengths and areas for development as you grow as an entrepreneur.
12.00 - 12.30am: Show me the money
Mike Bandar, co-founder of Real Tribe and Hopper HQ and founding partner of Turn Partners; Cliff Dennett, business angel funded entrepreneur and start-up mentor; Steve Walker from Art Loans (Responsible Finance); Adam Gillett from Crowdcube, Rebecca Picton from HSBC plus Silvia Gaplovka from Startup Direct will discuss how to raise funding for your business.
12.40pm - 1.10pm: Insights into starting and growing a business
Robbie Beak will talk about the lessons learned from the four companies that Ammba Digital has started over five years, how they generate 50% of their income from overseas work, the grants they have accessed and the places they to go to find free and paid for support.
1.10 - 2.00pm: Lunch
2.00 - 2.30pm: How to unleash the power of Instagram to start and grow your brand
A live stream from the StartUp 2017 event in London delivered by experts from Instagram. Get the inside track from the company itself!
2.30pm - 2.45pm: Q&A on how to grow your business on Facebook and Instagram
Laura Hogan, Birmingham City University alumna and head of search at Birmingham-based Ricemedia, will answer questions on how Facebook and Instagram can drive your business through organic and paid activity, with real life case studies from clients in a range of sectors including Vax, Paul McKenna and Diamond Heaven.
2.45 - 3.20pm: How to pitch
Cliff Dennett, who is the head of business development at Innovation Birmingham, has heard many pitches in his time. He has also raised £1.3m in angel, institutional, grant and loan funding for his own business. So he is well qualified to share what makes a great pitch and how to deliver one effectively

3.20 - 3.40pm: Tea break and networking
3.40 - 4.10pm: An introduction to PR and how to manage your business' reputation on and offline

Jennifer Edwards, PR consultant and founder of PRQA (Public Relations Quality Assurance), who has worked in Silicon Valley and across the world on high-profile communications campaigns for Whisk.com, Intel, Yahoo! and other major brands, will offer an introduction into how to get your business in the press.
4.10 - 4.40pm: The amazing story of This Mum Runs
Launching from a single, unpaid post on Facebook, This Mum Runs has grown quickly with thousands of women now running with the business each week. Mel Bound, founder, Birmingham University alumna and Enterprise Nation's Female Start-up of the Year 2016, will explain how she has trained an army of mums as 'Runmakers' to deliver hundreds of free runs each month as well as a programme of successful courses and classes and her own clothing range..
4.40 - 5.00pm Closing remarks
Tickets cost just £10 or £7.50 for Enterprise Nation members.
StartUp 2017 events will also be taking place in London and Bristol.
Will 2017 be your year to start a business? Then make StartUp 2017 your first event!
Follow the event on Twitter with #StartUp2017 and join the Facebook event page.
Do you have questions about StartUp 2017! The UK's largest start-up show of the New Year? Contact Enterprise Nation