Description
StartUp 2017: The

perfect event for early stage entrepreneurs

StartUp 2017 is the UK's biggest start-up event of the New Year! Returning for the third year in three locations including Bristol, it's the place to be if you're starting or running a business in 2017.

Attend the event to meet top entrepreneurs, apply for a loan, form a company, build a brand and access all-day practical advice on topics from getting online to doing the accounts.

StartUp 2017 is powered by:



---
The agenda: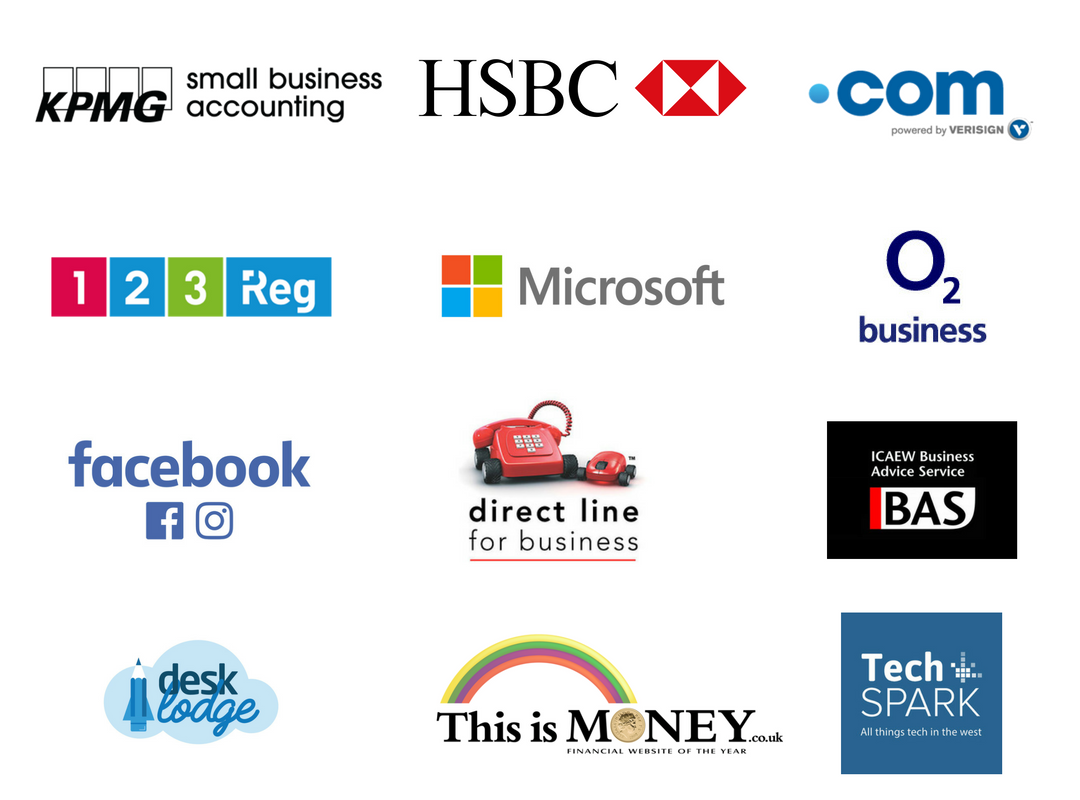 9.30am: Registration and refreshments

10.00am: Welcome from Alison Edgar, Enterprise Nation South West Champion, followed by:


Why Bristol and the west is such a great place to start a business
Jaya Chakrabarti MBE shares her inspiring business story, reveals some start-up hacks and explains why Bristol and the surrounding area is the perfect place for new entrepreneurs.
10.30am: Tech of the west
Jamie Middleton, editor of TechSpa
rk, hosts a panel of inspiring tech start-ups and entrepreneurs to discuss how technology can power your business:
Ashley Wheeler, commercial director at Coup Media, helping deliver OiConf as well as launching its new AI and bot division in the UK & US
Tom Dewhurst, founder of 'beat the queue app' Ordoo. Order and pay in advance at your favourite cafes, coffee shops, lunch spots and bars
Rob Hall, founder of Wriggle, the app that lets you discover and save money at the best independent food and drink in Bristol, Brighton and Cardiff
11.00am - 11.30am: How to market your business online
Freelance marketing consultant Luan Wise shares top advice for marketing your business online, including setting objectives, driving traffic and measuring what matters.
11.30am - 12.00pm: Break for coffee
12.00pm - 12.30pm: Show me the money!
Chaired by Mike Jackson, founder of Webstart Bristol, Rachel Speed from HSBC, Dave White from ICAEW and Oliver Mochizuki from Bristol-based crowdfunding platform Fundsurfer share tips on how to raise funding for your business.
12.30pm - 1.00pm: Building a national chain from Bristol
Griff Holland, co-founder of Bristol coffee shop favourite Friska, shares the inspiring story of how he has grown his feel good food business into five restaurants and three concessions.
1.00pm - 2.00pm Lunch break
2.00pm - 2.30pm: How to unleash the power of Instagram to start and grow your brand
A
live stream of advice shared at the StartUp 2017 event in London by experts from Instagram. Get the inside track from the company itself!
2.30pm - 2.45pm: Q&A on how to grow your business on social media
Freelance marketing consultant Luan Wise answers your social media questions.
2.45pm - 3.20pm: How to pitch your business
Alison Edgar, The Entrepreneur's Godmother, offers top advice on how to pitch.
3.20 - 3.50pm: The entrepreneur who wowed the Dragons
Effie Moss, founder of Just For Tiny People, shares her start-up story and how she secured £50,000 from Deborah Meaden on BBC TV's Dragons' Den.
3.50 - 4.10pm: Networking & close

Tickets cost just £10 or £7.50 for Enterprise Nation members.
Follow the event on Twitter with #StartUp2017 and join the Facebook event page.
StartUp 2017 events will also be taking place in Birmingham and London
Will 2017 be your year to start a business? Then make StartUp 2017 your first event!
Do you have questions about StartUp 2017! The UK's largest start-up show of the New Year? Contact Enterprise Nation