Description
54 PEOPLE. 54 HOURS TO BUILD A SOLUTION THAT CAN TRANSFORM THE AFRICAN CONTINENT
We're excited to announce that #SU54 Africa Tech is coming back to London on 18th to 20th October 2019.
Startup 54 brings together ambitious changemakers, young professionals and aspiring tech entrepreneurs to form teams, build prototypes and launch business ventures to address Africa's biggest challenges; harnessing the power of technology to do so.
This immersive three day experience is designed to launch new ventures that have a strong impact and contribute to the UN Sustainable Development Goals (SDGs). Entrepreneurs will be immersed in the ideal environment for start-up magic to happen.
What happens at SU54?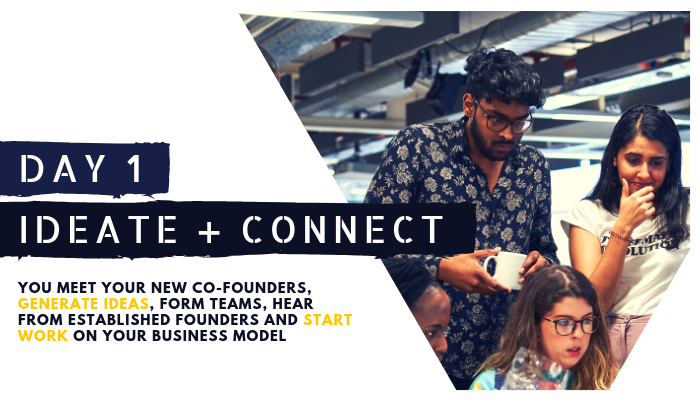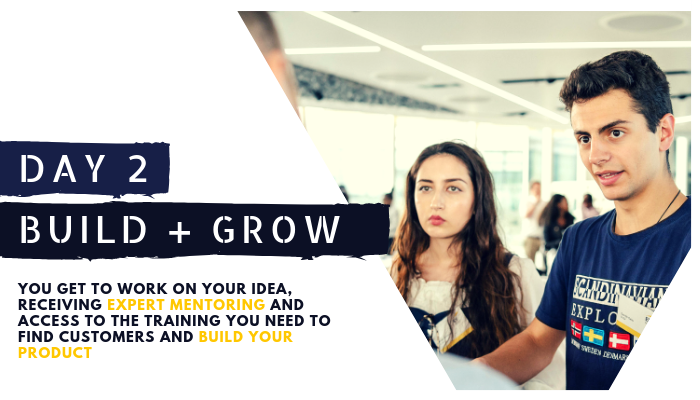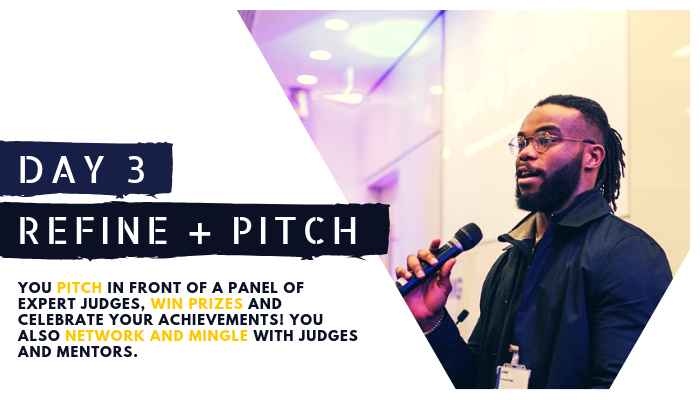 Meet a few of our Startup 54: Africa Tech 2.0 Speakers & Mentors...
Richard Iferenta | Partner, Financial Services at KPMG UK

Papa Akuffo | Product Management Lead at IDEO

Matt Black | International Speaker & Serial Entrepreneur

Katie Mills | Head of Innovation Schneider Electric

Kwasi Affrum | Vice President of Impact Assessment, Barclays Investment Bank

David Fisayo | Digital and Customer Manager, KPMG UK

Gosbert Chagula | Ecosystem Manager, Exeter Velocities

Shane Lennox | Product Manager – Business at World Remit

Mahesh Varia | Partner, Head of Incentives and Remuneration Group, Travers Smith LLP

Afi Etomi | Digital Consultant at Lloyds Banking Group
AND MANY MORE...
Is the programme right for you?
Are you passionate about African development with an idea that can solve a social, economic or environmental issue on the continent?

Are you a student or professional interested in using tech for good?

Are you a developer, UX/UI designer or tech professional who wants to make a difference?

Do you want to get hands on and learn by doing about business design, market research and developing a prototype?

Do you want to get mentoring from insiders, business advisors, technological experts and social enterprise gurus?
If the answer is 'Yes' to one or more of these - Startup 54 is right for you. Startup 54 is a powerful community to find a team, create a prototype of your idea, validate your new venture, and receive feedback from experienced entrepreneurs, all in one weekend.

What do you need to bring?
Lots of energy! You'll pitch your own idea or listen to others, then vote on the most interesting ideas and form teams with diverse skill sets. You can come with friends, but you'll get the full experience if you participate in separate teams. Remember, it's all about the team.

Your idea should be something you have not previously worked on. The idea you pitch and the problem you set out to solve can span social, educational, financial, environmental, or other issues. Over the course of the weekend you'll be challenged to create a prototype of your MVP, or minimum viable product, that fits the needs of your target customer. You'll get feedback, iterate, and likely pivot your approach entirely!
Here are some quotes from some our previous participants:
"Startup 54 broke many common misconceptions I had around Business, allowed me to network and collaborate with a number of incredible like-minded individuals, gave me a real drive to continue pursuing my business ideas and made it feel possible again based on how much we achieved and what we learned across the two days."

"Thanks to Foundervine for organising a hackathon like no other. The modules were insightful, we learnt so much. We couldn't have done it without the mentors who used their vast knowledge and expertise to guide and challenge us!"

Startup 54 is a full weekend long experience. Your ticket includes:
A series of masterclasses by expert business advisors

1-2-1 and group mentoring sessions with brilliant mentors

Internet access and lots of space to work

Membership of the Foundervine Community and access to a network of professionals, game-changers and ambitious future leaders like you

Free lunch and refreshments
FAQs
What are the full event timings?
Day 1: 17:30* - 21:00
Day 2: 09:00 - 17:30
Day 3: 10:00 - 19:00
*Please note that registration is from 5:30pm - 6pm. We will kick off promptly at 6pm. We appreciate many people will be coming directly from work or university. If you will be late, no problem - just email us at hello@foundervine.com letting us know what time you will be coming.

We advise arriving at the latest by 7pm on Friday.
Please note that you must be available all three days. If you will not be able to make part of the event, please email us in advance at hello@foundervine.com
Are there any age requirements to enter the event?
Startup 54: Africa Tech is an event designed for budding and current tech entrepreneurs between the ages of 18-30 though we welcome participants of all ages and backgrounds.
Do I need to have an idea or be running a business to take part in the event?
No. Just have a passion for making a difference! Please note that your idea should be something you have not previously spent significant time working on.
Do I need to be from Africa?
Absolutely not. The programme is open to anyone that is interested in using tech and innovation to solve challenges facing emerging markets in Africa.
Do I need to have tech skills?
No, not essential. We welcome multi-disciplinary teams. Whether you have a background in business, tech, social development, charity or education, your skills can make a great contribution to a team.
What's the refund policy?
No refunds will be granted within 7 days of the event. Apologies for any inconvenience caused.
What if I can't afford a ticket?
We're keen to ensure that everyone that wants to participate is able to participate. If you think you qualify for a concessionary ticket, please email us at hello@foundervine.com
___
For all event details, please visit: https://www.foundervine.com/startup54
For any questions or comments, please contact us at: hello@foundervine.com
By participating in the event, you grant Foundervine permission to capture photo/video of the event.