Description
Interested in starting a business in a weekend?
In collaboration with Just Eat, Elastic and the Black Southwest Network (BSWN), Foundervine are bringing #SU54: Mind Matters to Bristol on the 7th to 9th June 2019.
Startup 54 is a 54-hour event designed to provide superior immersive education for those interested in starting a social venture. Beginning with Friday night pitches and continuing through brainstorming, business plan development, and basic prototype creation, Startup 54 culminates in Sunday night demos and presentations.
Participants create working startups during the event and are able to collaborate with like-minded individuals outside of their daily networks. This immersive three day experience is designed to launch social ventures, and develop innovative solutions to improve health and wellbeing outcomes in our society.
Our speakers and mentors include:
Cllr. Asher Craig, Deputy Mayor of Bristol

David Fisayo, TEDx speaker and Customer and Digital Manager at KPMG

James Murray, Mental Health Advocate and Tech Entrepreneur

Timothy Salter-Hewitt, Senior UI Designer at JUST EAT

Poku Osei, Chief Executive of Babbasa

Caroline Clark, Director of Operations at KETS Quantum Security Ltd

Niomi Argyle, People Partner at JUST EAT
and many more...
What happens at SU54?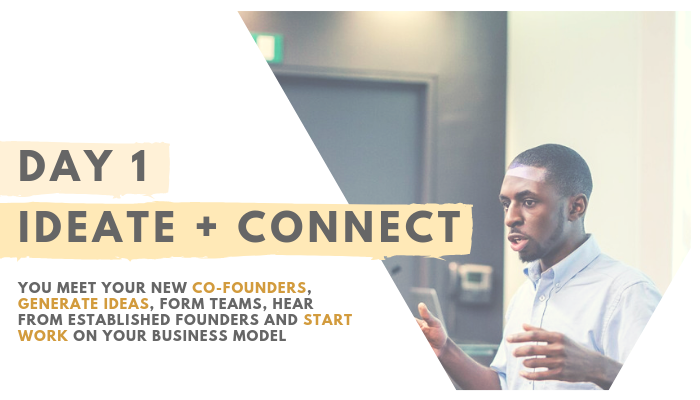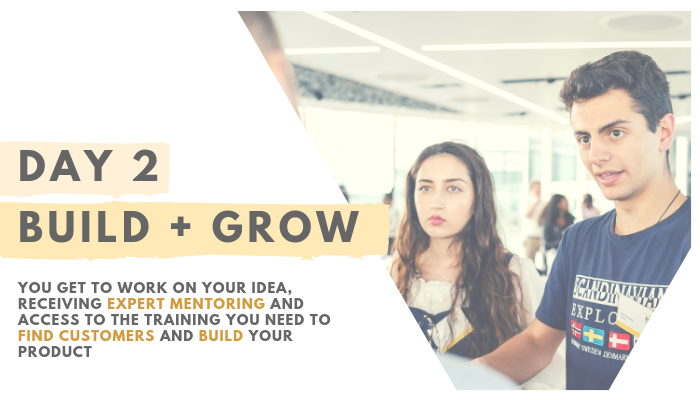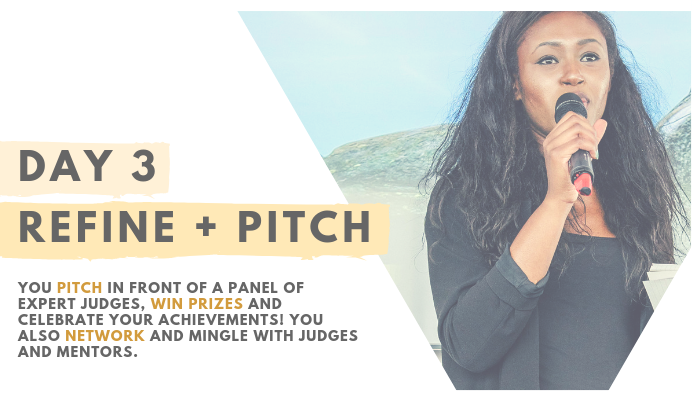 Why should you come to SU54?
• Are you passionate about health and innovation?
• Do you have an idea that can transform health and welbeing?
• Are you a professional, community organiser or student interested in making society more inclusive?
• Do you want to get hands on and learn by doing about business design, market research and developing a prototype?
• Do you want to get mentoring from tech gurus, insiders, business advisors and technology experts?

Startup 54 is the place to look for a team, create a prototype of your idea, validate your business idea, and receive feedback from experienced entrepreneurs, all in one weekend.
What do you need to bring?

Lots of energy! You'll pitch your own idea or listen to others, then vote on the most interesting ideas and form teams with diverse skill sets. You can come with friends, but you'll get the full experience if you participate in separate teams. Remember, it's all about the team.
The idea you pitch and the problem you set out to solve can span social, educational, environmental or other finance-related issues. Over the course of the weekend you'll be challenged to create a prototype of your MVP, or minimum viable product that fits the needs of your target customer. You'll get feedback, iterate, and likely pivot your approach entirely!
Startup 54 is a full weekend long experience. Your ticket includes:
• A series of masterclasses by expert business advisors
• 1-2-1 and group mentoring sessions with brilliant mentors
• Membership of the Foundervine Community and access to a network of professionals, game-changers and social entrepreneurs like you
• Internet access and lots of space to work

Lunch will be provided with the cost of your ticket.

FAQs

What are the full event timings?
Day 1: 17:30* - 21:00
Day 2: 09:00 - 19:00
Day 3: 10:00 - 19:00

*Please note that registration is from 5pm - 6pm. We will kick off at 6pm sharp. We appreciate many people will be coming directly from work or university. If you will be late, no problem - just email us at hello@foundervine.com letting us know what time you will be coming.We advise arriving at the latest by 7pm on Friday.
Please note that you must be available all three days. If you will not be able to make part of the event, please email us in advance at hello@foundervine.com.
Are there any age requirements to enter the event?
Startup 54: Mind Matters is an event designed for budding and current tech entrepreneurs and is open to all.
Do I need to have an idea or be running a business to take part in the event?
No. Just have a passion for making a difference! Please note that your idea should be something you have not previously worked on.

Do I need tech experience or skills?
Absolutely not. The programme is open to anyone that is interested in using technology and innovation to transform our society. Whether you have a background in business, tech, social development, charity or education, your skills can make a great contribution to a team.
What's the refund policy?
No refunds will be granted within 7 days of the event. Apologies for any inconvenience caused.

What if I can't afford a ticket?
We're keen to ensure that everyone that wants to participate is able to participate. If you think you qualify for a concessionary ticket, please email us at hello@foundervine.com
___
For more information, please visit: https://www.foundervine.com/startup54
For any questions or comments, please contact us at: hello@foundervine.com


Notice of Consent

When you enter a Foundervine CIC event, you enter an area where photography, audio, and video recording will occur. By entering the event premises, you consent to interview(s), photography, audio recording, video recording and its/their release, publication, exhibition, or reproduction to be used for news, web casts, promotional purposes, telecasts, advertising, inclusion on websites, social media, or any other purpose by Foundervine and our partners. You have been fully informed of your consent, waiver of liability, and release before entering the event. If you have any queries please contact hello@foundervine.com.
By registering for a ticket, you opt in to the Foundervine newsletter and give permission to be contacted regarding future events, programmes and opportunities. If you would like to be removed from this mailing list, please email us at hello@foundervine.com.
Organiser of Startup 54: Mind Matters
Helping tomorrow's founders shape the future
Whether you're a new founder or a growing business, Foundervine help ambitious leaders create, test and sustain entrepreneurial ventures.
Join our community at www.foundervine.com